Yes, it's true: Dr. Seuss (otherwise known as Theodor Geisel), legendary children's book author who passed away in 1991 at age 87, has a new book for sale.
And Claudia Prescott, his longtime assistant who now works on behalf of his estate, told TODAY how the new book, "What Pet Should I Get?" came to be found — and subsequently published — without the author around.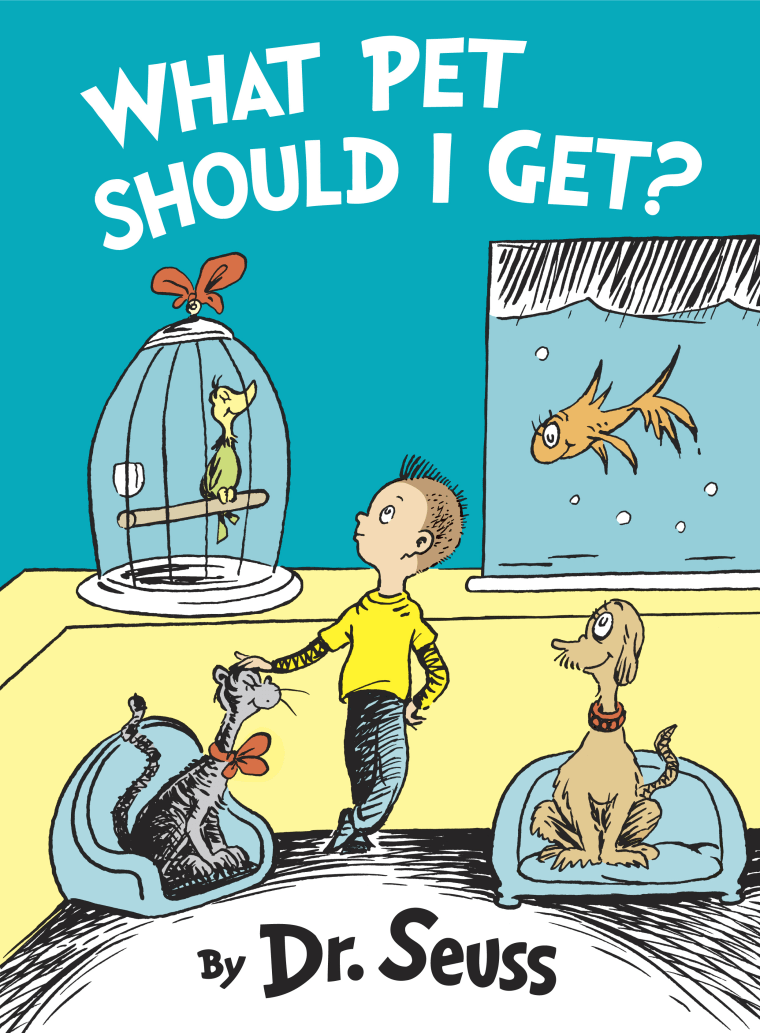 While going through some boxes relatively recently, Prescott and Geisel's widow, Audrey, found a completed manuscript and a corresponding set of sketched illustrations. Though the signature Seuss colors were missing, it was clear: They had a full book on their hands.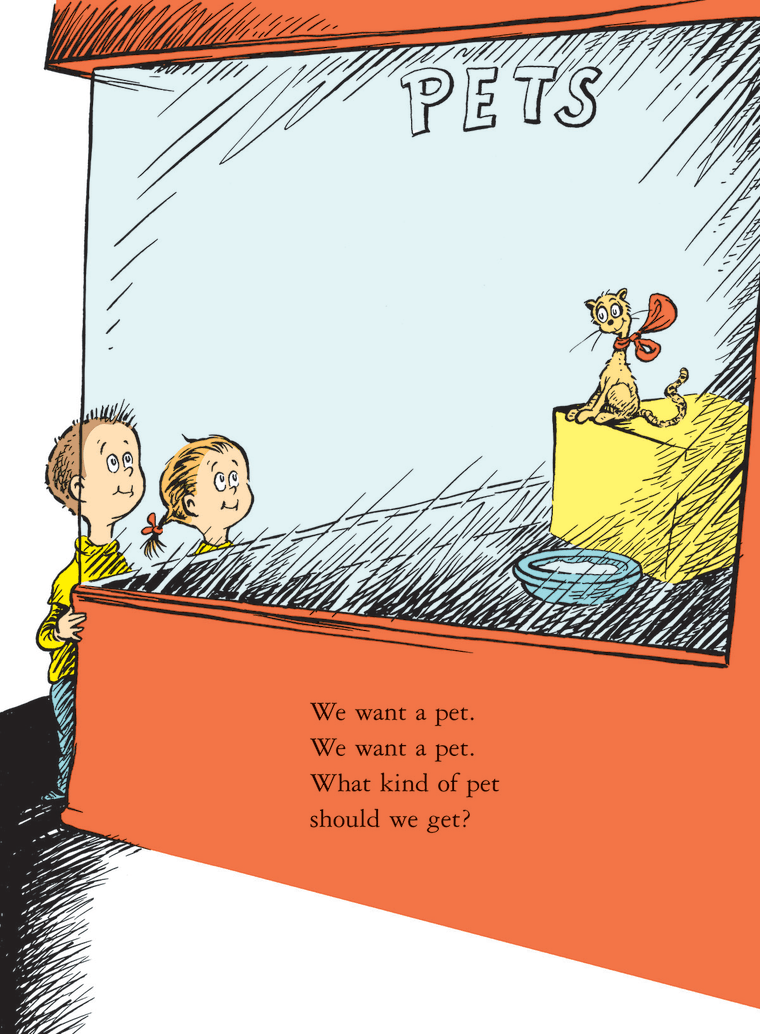 "I went through everything page by page," Prescott told TODAY. "That's when this book became very evident that it was more complete than anything else we had seen."
She had to make some tough decisions during the revision process, of course. For one thing, she relied on subtle clues to let her know what Seuss was actually thinking as he crafted the piece. "If he revised, he would put the newer version [of text] on top. I think you can see here that there are at least two layers of type," she explained, using one page of the original manuscript as an example.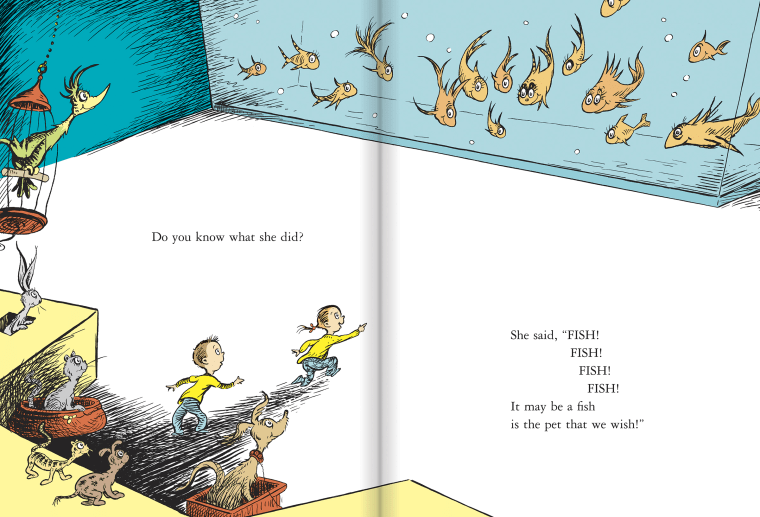 And though we presume that nothing can top the excitement that Geisel's widow and former assistant felt upon finding the hidden papers, Cathy Goldsmith, vice president of Random House (and an art director during Seuss' career), shared that excitement when she got the call about a new, hidden manuscript.
"[It was] very emotional," she told TODAY. "When Ted died, I thought I would ever have the pleasure of working on a completely new book of his again. So to think that there might be one was just such a treat."
Dr. Seuss' stories, including "The Cat in the Hat," "How the Grinch Stole Christmas," and "Green Eggs with Ham" have been inspiring and educating children for decades and holding up to the test of time in a remarkable and unprecedented way.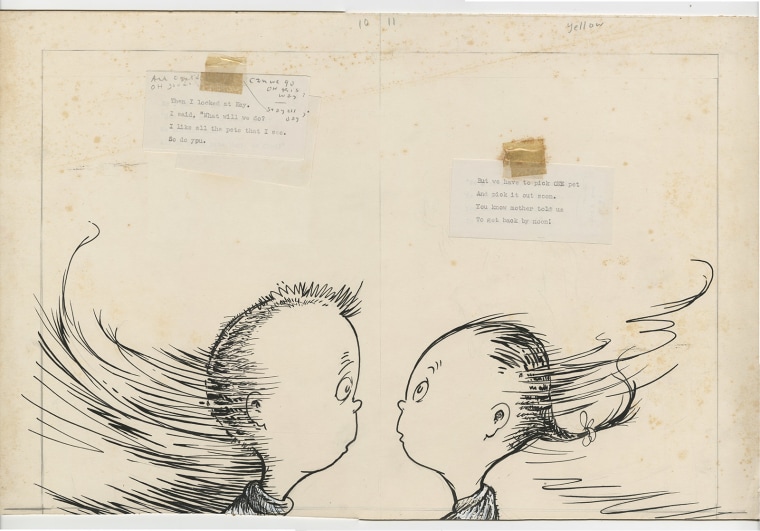 This new story, which contains his signature rhymes and whimsical drawings, may have a chance to do the same. After all, they contain a few familiar faces.
"The brother and the sister in this book are the brother and sister from "One Fish, Two Fish," Goldsmith said.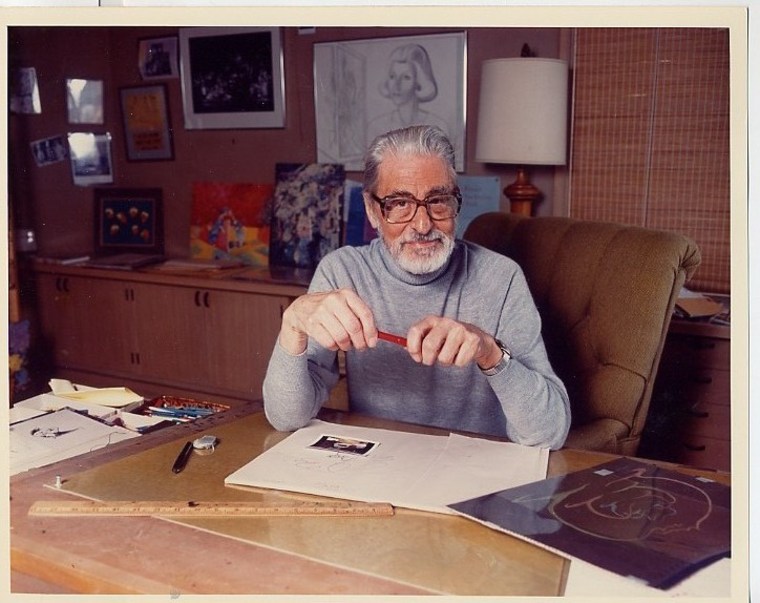 In fact, she thinks maybe that's why this book was set aside: "I think my feeling is 'One Fish, Two Fish' appealed to him maybe a little bit more and so this was put aside."
We can only hope there are surprises yet to come from the man who transformed childhoods, enlivened imaginations, and taught kids how to dream.
The book will be released July 28, 2015.