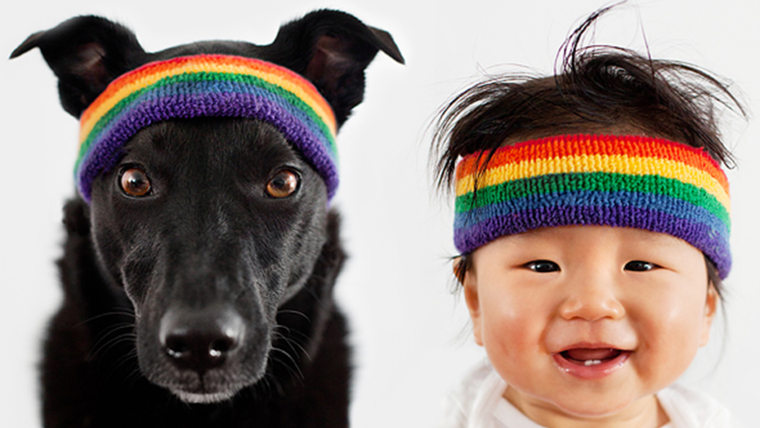 There's nothing quite like the bond between a little boy and his four-legged friend. And, thanks to a mom and her camera, the rest of the world can enjoy the adorableness that's become an Internet sensation.
Grace Chon, a commercial photographer based in Los Angeles, has plenty of experience taking pictures of children and pets, and found a winning combo in the pair right in her own home: Jasper, her 10-month-old son, and Zoey, her 7-year-old rescue dog adopted from Taiwan. When she photographed them together wearing matching hats, the positive response led her to create a Tumblr photo series devoted to the pair.
"I have a lot of really cute hats for Jasper, and its just really fun to put him in them," Chon told TODAY.com about what inspired the "Zoey and Jasper" series, which she also posts to her website and to Instagram.
"And one day I realized it looked really good on Zoey; it fit her perfectly and she looked adorable. So I had this one hat and I took photos of [Zoey and Jasper] separately. And my sister was like, 'you need to take a picture of them together wearing that hat.' So we did it, and I shared it on Facebook and people reacted really well to it. So I kind of kept going with it ever since."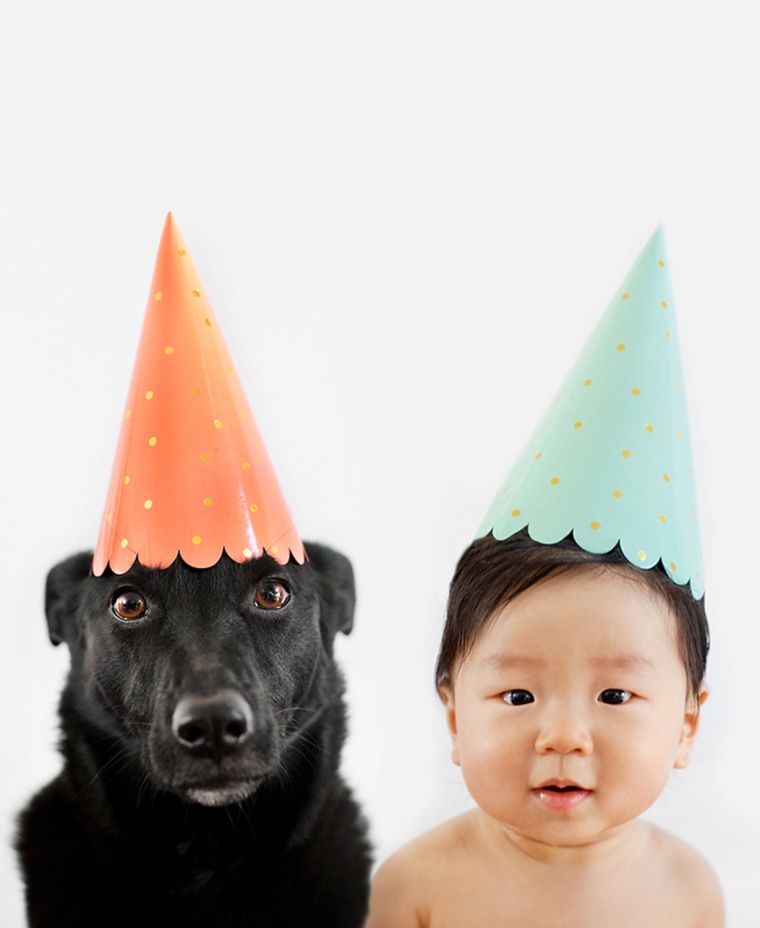 Chon took the first picture in January, and has since snapped the two wearing an eclectic range of clothes and headgear, including aviator caps, rainbow headbands and purple hoodies. She says the pair are easy to photograph because both are used to having their pictures taken, with Zoey especially excited to pose.
"Zoey loves wearing clothes and loves the camera," Chon said. "She will dance around when the clothes come out, and she'll go running over to her little spot as soon as I have my camera."
Besides creating adorable images, Chon says the photo sessions have also had a positive impact on the duo's relationship.
"Zoey is really shy, and she didn't even let Jasper touch her until he was about seven months old," she said. "Since we've been taking the photos, she's just so into him. She's really grown even more attached to him since we've been doing this."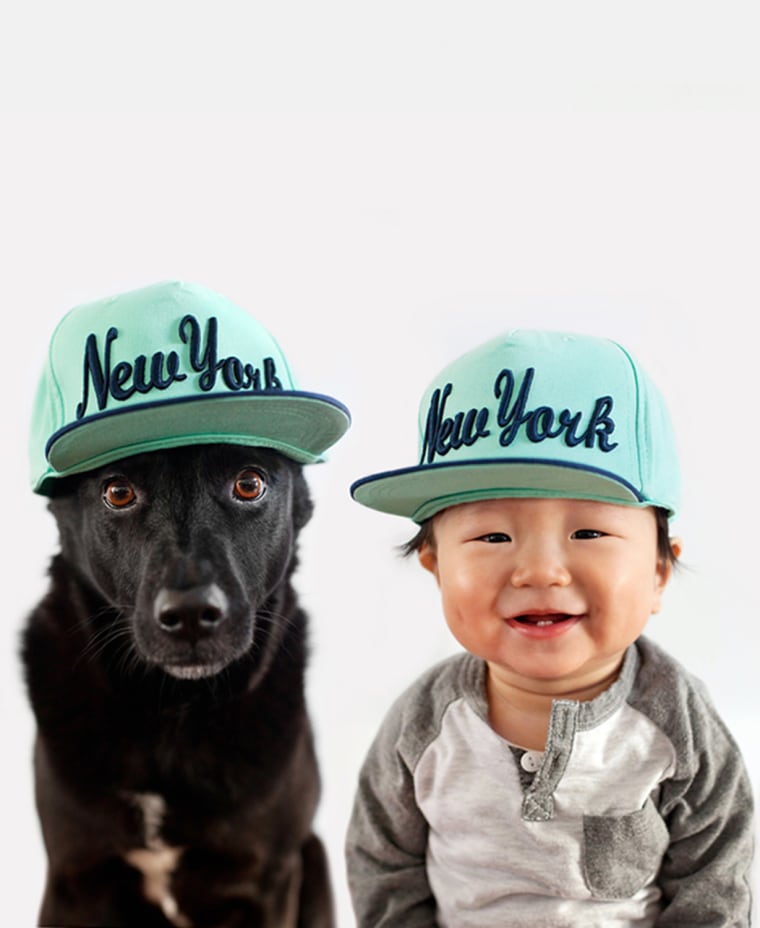 Chon has been excited that "Zoey and Jasper" has been so well-received, first on her Tumblr page and then by other media outlets, but couldn't pinpoint why people have responded so positively. She figured it might be due to the contrasting expressions of her two subjects, since "Zoey always has the same 'Blue Steel' expression in every photo and Jasper's laughing."
She's been especially heartened by the reaction because she feels that it lets people have a better understanding of Zoey, who can be more misunderstood due to her shy, anxious temperament.
"Zoey and Jasper" is an adorable photo series starring a 10-month-old baby and a 7-year-old rescue dog in matching outfits.
"Most people don't understand her because she's very afraid and she barks," Chon said of her dog. "And I feel like finally now they're getting to see what a beautiful, amazing soul she has through these pictures."
She's also pleased that the photo series has been a hit with the public, because it's brought attention to a cause dear to her heart.
"'Zoey and Jasper'" has become an amazing platform to talk about rescue dogs, especially black ones," Chon said. "Black dogs have the hardest time getting adopted — [it's called] Black Dog Syndrome — and I'm so glad that the whole world can see what a beautiful black dog my Zoey girl is."