We knew we were in for something big when Emma Watson sat down with Gloria Steinem Wednesday night in London during a sold-out event at Emanuel Hall — but we didn't expect it to be quite so enlightening.
Watson, 25, best known as the actress who played Hermione in the "Harry Potter" movie franchise, has made a name for herself as a feminist and gender equality advocate, working as a Global Goodwill Ambassador for the UN.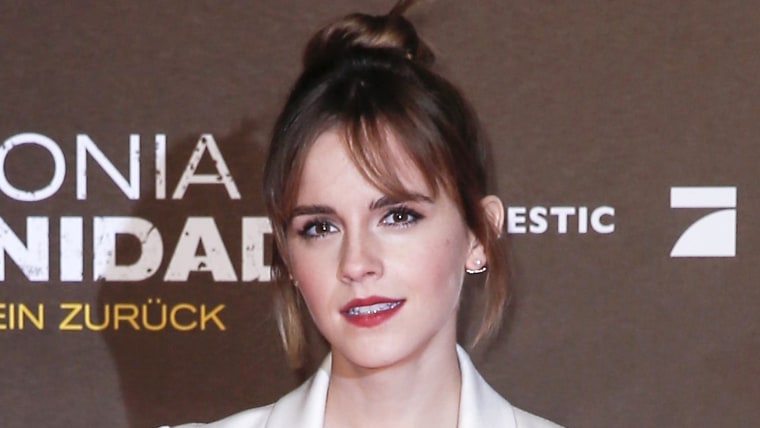 It's no surprise, then, that she was not only able to keep up with famous feminist activist Steinem, 81, but also offer some serious wisdom of her own.
One of the most interesting tidbits she revealed was about her mother, who first equipped her with a feminist awareness.
RELATED: Alan Rickman dies at 69: J.K. Rowling, Emma Watson, more share tributes
"I used to hate that I had strong eyebrows," she revealed, according to Marie Claire. "As a nine-year-old I desperately wanted to pluck them and make them two thin lines."
"You come to embrace these things ... My mother desperately tried to tell me that they gave my face character, don't be ashamed."
She also addressed another enormous insecurity: the fact that she's always going to be thought of as, at best, the actress who played Hermione and, at worst, just "Hermione."
"I feel as though I spent a long time trying to pretend I was not like Hermione," she said. "And, of course, I was rather like Hermione. I've finally come to accept the fact."
RELATED: Emma Watson tells men in powerful UN speech: 'Gender equality is your issue, too'
Watson also admitted she thought she was "going to die" when she made her first speech at the UN for the launch of her HeForShe campaign and went on to address her public speaking nerves.
"I just shake and am really embarrassed and conscious that people can see me shaking. So I try to keep my hands out of view, then I try to introduce them later on so I don't look stiff."