/ Source: TODAY Contributor
Olympic gold medalist Dominique Dawes has spent much of her life sharing her joys and victories with the public. But, in a recent series of heartbreaking Facebook posts, the motivational speaker and athlete is opening up about her grief and disappointment after suffering a miscarriage.
"Yes, I am putting myself out there and saying this is the toughest thing I've ever been through, acknowledging the fact that we lost a child in utero," Dawes wrote in a February 3 Facebook post. "Knowing the reality and accepting this miscarriage has brought me to a better place. At first I was ashamed and blamed myself, like I did something wrong. Now I'm looking forward with HOPE for the future!"
RELATED: Dominique Dawes: 1996 Olympic win 'not in my top 10 greatest moments'
Yesterday — several weeks after announcing her loss — Dawes took to Facebook again, explaining that she chose to wait for the miscarriage to occur naturally, a process that began earlier this week.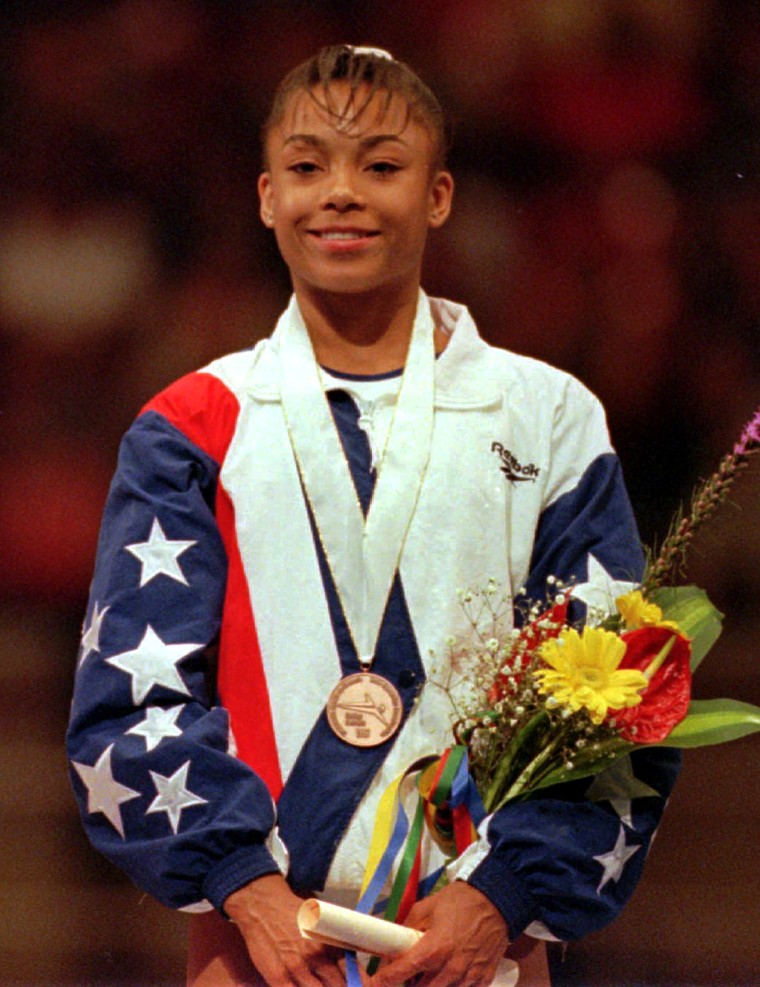 "Being told that I will miscarry is one thing," she wrote. "But actually going through the process naturally was a whole different roller coaster of emotions which took a physical toll on me...for some reason I was still holding on to hope AGAIN that there was a baby with a strong beating heartbeat inside me. DENIAL...HOPE....call it what you may."
Never miss a parenting story with TODAY's newsletters! Sign up here
Dawes, who has two daughters, Kateri, 3, and Quinn, 1, with husband Jeff Thompson, says she was taken to the emergency room after she began bleeding heavily, where she was told the miscarriage was nearly complete and she would soon be discharged. Shortly after, she received a pelvic exam from a physician at the hospital, and learned there were some complications, leading her to share her story in hopes of helping other women facing miscarriage.
RELATED: Dominique Dawes on why motherhood is harder than training for the Olympics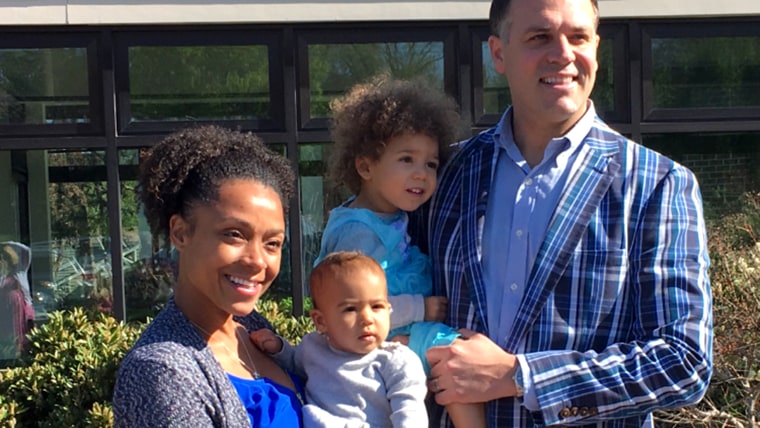 "I know this is TMI — but I want women out there to be aware that there is no exact science to this all, and always ask as many questions as possible," Dawes wrote. "I'm home now waiting to fully complete the miscarriage and have a renewed sense of God's love."