/ Source: TODAY Contributor
When Gina Wagner's 8-year-old daughter Bronwynn received an American Girl doll as a birthday gift, her son, Miles, 6, began to ask whether he'd be getting an "American Boy" doll for his next birthday. American Girl doesn't make an 18-inch boy version — so DeMillo Wagner decided to take matters into her own hands.
A writer and photographer who blogs at the Daily B, Wagner did a doll makeover, and the photos she posted on social media have been shared widely. The project: Transforming an 18-inch Madame Alexander doll she found online from a girly cheerleader to a Spider-Man-shirt-wearing little boy.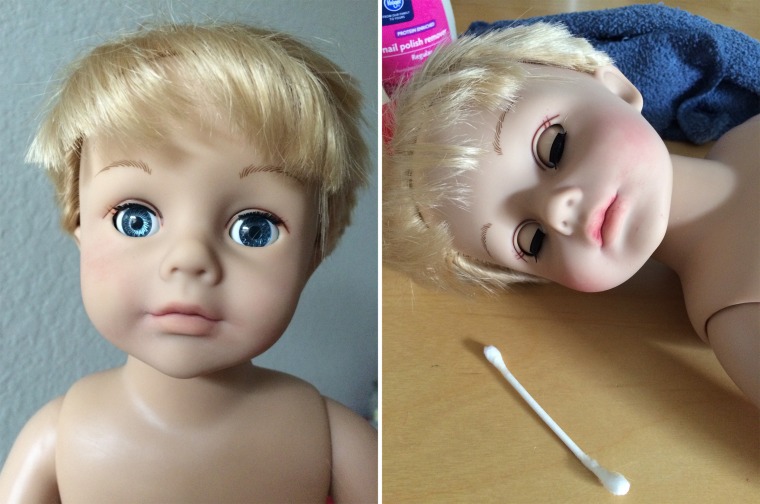 "I didn't want to spend a lot of money on a doll that I was going to potentially ruin," Wagner said of her online hunt. "But really, in the end, when I saw this particular doll, it looked so much like Miles that I knew I had to get it. I couldn't be happier with how it turned out."
In a recent blog post, Wagner chronicled the doll's change, from giving it a haircut to removing its makeup with nail polish remover.
"In all, I invested less than $50 and a couple hours to give my son the doll of his dreams," Wagner writes in the post.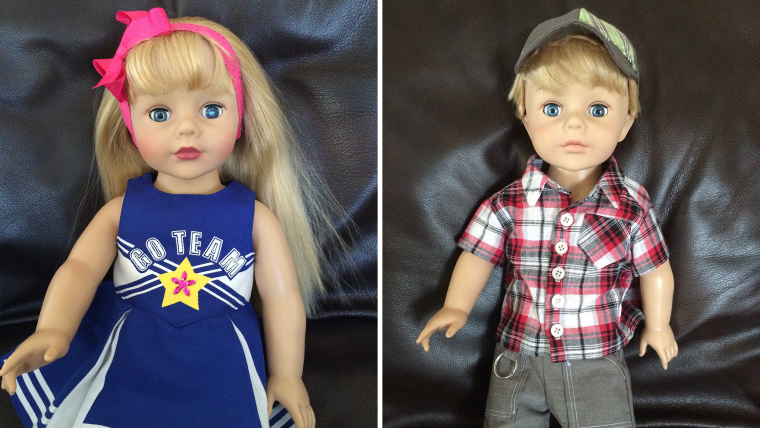 The mom of two, who lives in Arizona with her husband, Kris, said she learned a great deal about doll makeovers from online tutorials. But in the end, she followed her instincts.
"I decided to grab some scissors and wing it," Wagner told TODAY Parents.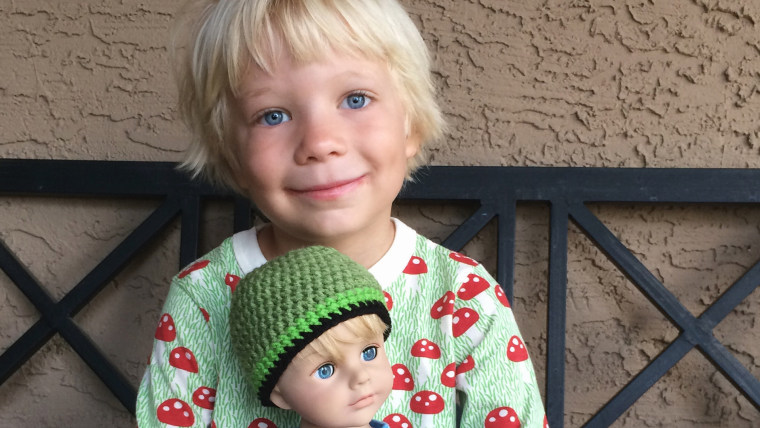 The result is a doll that is the spitting image of her son. Since his birthday last week, Miles has named his doll "Fred Jones," and he asks his mom to babysit him every day while he's at school, Wagner said.
After her blog post gained attention, Wagner heard from a few startup companies who are working to create 18-inch boy dolls, as there is an increasing market for them. She said the response to her creation has been positive, adding that she hasn't given much thought to critics who believe boys shouldn't play with dolls.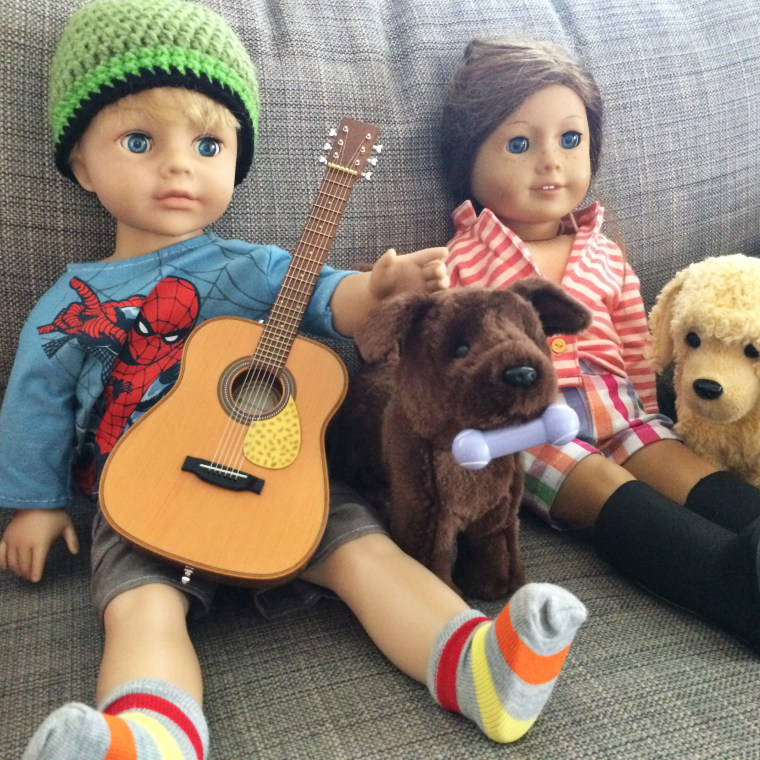 "I don't really give much energy or thought to that," she said. "(If they were critical) I'd ask them what they're afraid of. So far, my son has pretended that his doll, Fred, is a father, a brother, a superhero, a coach and a rock star. He gets to practice empathy and role-play."