Last weekend I started to write a blog post about our trials and tribulations trying to potty-train 2-year-old NJ. I have a photo on my computer desktop to illustrate it (nothing gross, honest) and had about 200 words written when I abandoned the project.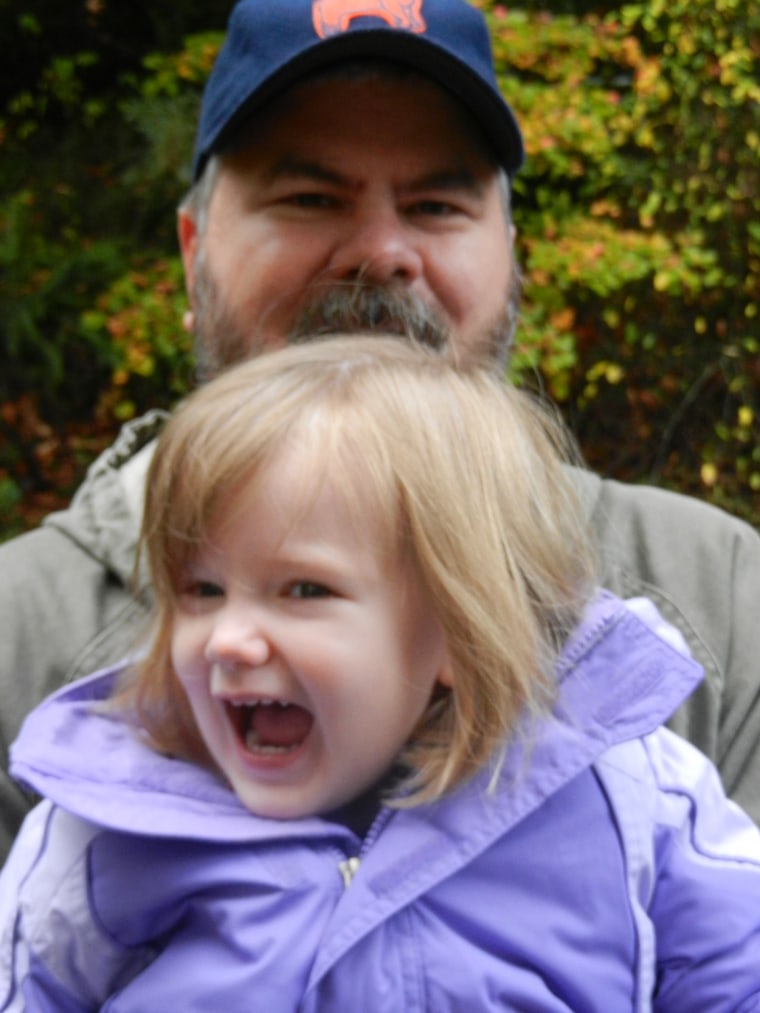 The reason? Too much information. I feel like I'm violating my kid's privacy. That didn't used to be a concern, when she was a little bundle of joy. Now, though, she's a walking, talking dynamo who understands things, gets embarrassed, and expresses her thoughts and feelings. 
So I asked myself a simple question: Would NJ want the world to know intimate details about her toilet time? I'm gonna have to give a big "No" on that one.
Now, the line here is finer than the one between stupid and clever.  For example – do you think these items are too personal or embarrassing for the child involved?
You may agree with my takes on those situations, but you probably don't agree with all of them. Or maybe you don't agree with any of them.
And that's the way it is. And that's what I'm wrestling with now.
A friend, who's got a toddler the same age as NJ, started her "We had our first child!" blog a couple of weeks before I started mine. However, Christina stopped writing last fall.
"At some point, about when she began talking, I had to acknowledge that my daughter was a sentient being with a right to her own privacy rather than an accessory that I carried around and called by a first name," Christina told me. "It was then that the blog felt more like exploitation than storytelling."
Related content: Dooce blogger shares her dos and don'ts
I'm wary of Christina sometimes – her tastes in music are highly questionable, for instance – but her reasoning seems pretty sound here, and I've thought a lot about it ever since she stopped blogging about her beautiful little girl. My output at my own blog has slowed considerably over the past few months, and this is one of the reasons why.
Another friend once asked me if I was nervous about posting photos (now numbering in the thousands) of NJ online. "If she ends up on a billboard in Romania selling baby formula, how will that hurt?" I flippantly replied. Of course, that's not the only issue with the Internet and children's identification, and now I'm rethinking things a bit.
Because our families are spread across the country, my wife and I thought the blog and our Flickr feed would be a great way to keep NJ's grandparents and relatives apprised of her development. And they have. As my wife points out, while potty-training tales are one thing, other things that many parents forget as they age – first words, the first time Daddy got buried in the sand, first taste of ice cream – should be chronicled. And in today's digital age, it's so easy it's practically a crime not to do so.
But now that "Daddy, no!" is a staple of NJ's vocabulary … again, I'm rethinking.
It was the kid's bad luck to be born into a writing/journalism family – a dad blog seemed like the natural thing to do, because of course I had to tell everyone everything. And it doesn't make sense to write a chronicle of raising a child without mentioning things like potty training. So: Impossible to write a parent's blog without mentioning personal information, but now I'm worried about using that very same info. Ironic, no?
I used to add wacky disclaimers – "Future NJ, sorry you're reading this on the Internet" or something like that – but I don't think adding another layer of goofy snark cuts it anymore. Now I'm pretty much down to posting photos and only the most innocent of posts – vacation recaps and the like. It's not particularly exciting at the moment, I'm the first to admit.
It's often hard for parents to view their children as individual people, not just an extension of – or a do-over for – the parent's life. ("Toddlers and Tiaras," anyone?) I am guilty of this, but lately I've been trying to keep it in mind and work on it.
So – do you think it's OK for me to detail my daughter's toilet training? Or is it none of your business? Where do you draw the line?