Jacee Dellapena can't wait until her newborn baby brother is old enough to hear the story about how he was born.
Not only was his 12-year-old sister in the hospital birthing room, she actually helped deliver him.
The rising seventh-grader from Brandon, Mississippi, physically helped bring her baby brother into the world. Then, she got to cut his umbilical cord.
For more great stories to make you smile, be sure to like The Upside on Facebook.
Jacee originally just wanted to get a good vantage point in the delivery room, but her mother was lying on a table that had been propped up too high for her to see any of the action.
"I started crying because I was too short to see anything," she told TODAY. "The doctor was like, 'Just go ahead and get some gear on and come help me deliver the baby.'"
"I was like, are you kidding me? Are you being real?"
The suggestion also came as a surprise to her mom, Dede Carraway, 34.
"I couldn't believe it. I was like, what? Uh, no. Never in a million years. But the doctor said, 'I'm being serious. I'll guide her hands and everything,'" Carraway recalled. "So she got up in there and was suddenly in the middle of everything."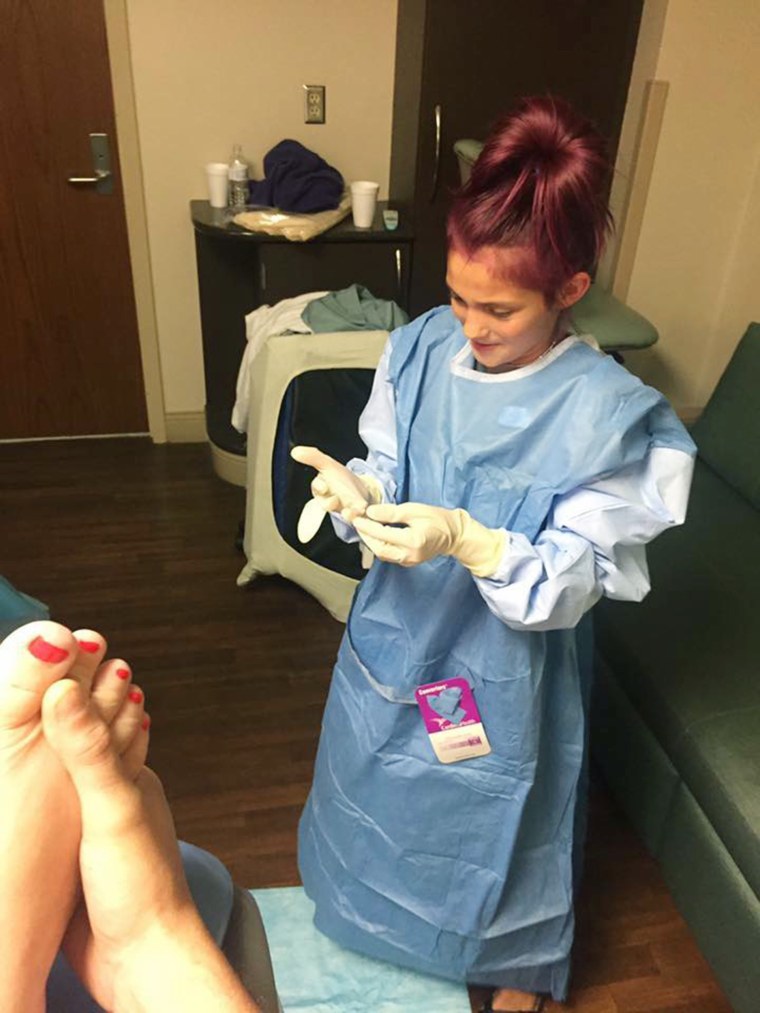 Jacee had wanted to be in the delivery room for the birth of her other brother, Zayden, 18 months ago, but her mom thought she was too young. This time around, Jacee began making her case for being at the delivery as soon as she learned her mother was pregnant again.
Carraway said she felt confident that her daughter was mature enough to handle the more graphic parts of the birth.
"She's already had sex ed at school. I didn't see no reason why she shouldn't be there," she said. "I don't hide anything from her. I think that the human body is natural and if she learned about it at school, there's no reason why she shouldn't learn about it at home, too."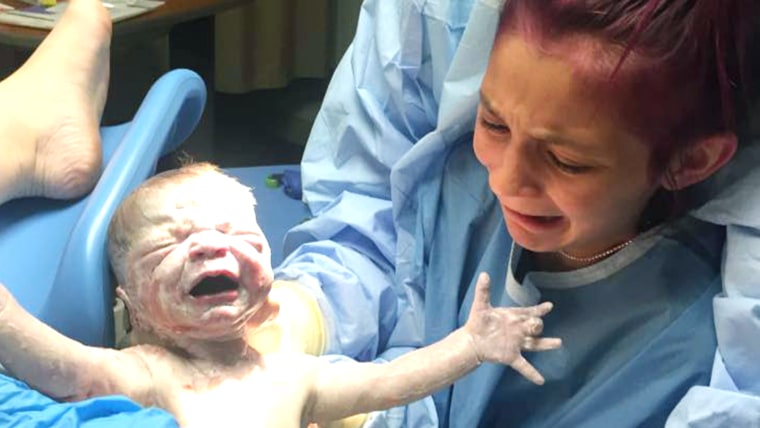 Jacee said she had no problem with everything she saw or experienced, but she admits she did feel anxious the entire time.
"I was a nervous wreck. I was nervous and shocked at the same time," she said. "I was scared I was going to mess up or do something wrong because there are plenty of things you can do wrong."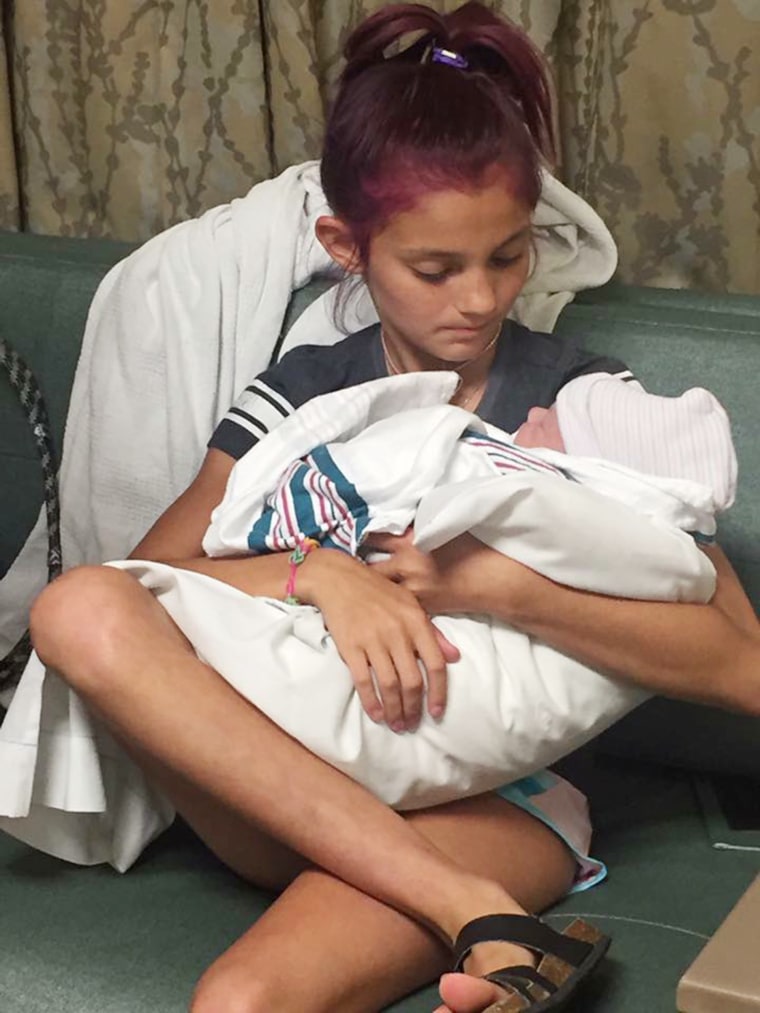 Jacee's role in the delivery was captured in a series of photographs taken by her stepfather, and the baby's father, Zach Carraway.
"I want people to know that Zach was in the room, too," his wife said. "He gave up a lot of his special bonding time with the baby and gave it to Jacee."
But Carraway said they both felt it was worth it, knowing what an amazing big sister Jacee has been.
"She's like a little parent," she said.
Jacee said she can't imagine ever shaking the excitement she felt earlier this week at her brother's birth.
"I couldn't believe it," she said. "It was like, oh my goodness, I just delivered a baby, and it's my baby brother, and I'm going to tell him when he gets older that I delivered him. I can't wait."