Like many prospective adoptive parents, Love Hulin got tired of waiting. She and her husband, Brad Hulin, wanted a baby and started working with an adoption agency in April 2012, following the required procedures of background checks and home studies. A year and a half passed and nothing had happened.

So Love took matters into her own hands, and created a Facebook page focused on finding a baby. And just two months later, the Hulins met the woman who would eventually give birth to their daughter, Emma Faye.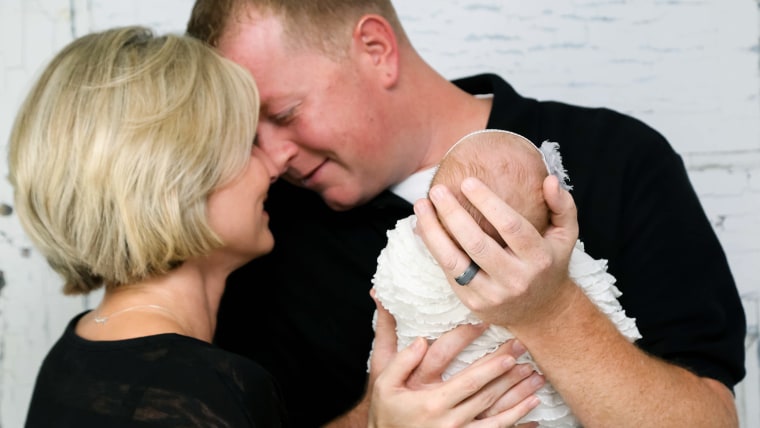 "Everything just felt right," says Brad Hulin, a 36-year-old barber in Thomasville, North Carolina.

Like the Hulins, more and more parents are using social media and personal websites to find children to adopt. Instead of using old-school scrapbooks, parents are sharing their stories online — from how they met, to why they want a baby, to happy family photos and even their pets' names. These very detailed websites are a new wave in adoption, known as DIY adoptions, says April Dinwoodie, CEO of the Donaldson Adoption Institute, which researches how the Internet affects adoption.
Jessica Ketler, a 39-year-old first-grade teacher in Lindenhurst, New York, initially felt reluctant to put a lot of personal information online. But, she says, since she's asking a birth mother to give her her child, it only seemed fair to share information to make the birth mother as comfortable as possible.
Ketler's website details how she met her husband when she was working as a nanny for his aunt and uncle, and how they fell in love, wanted to have a big family, and didn't have any luck.
When looking into adoption agencies, Ketler balked at the fees — and several agencies recommended that she advertise on her own in addition to hiring them. Instead of an agency, Jessica and her husband hired a private adoption attorney and an advertising consultant. They made a Facebook page, ran Facebook ads, placed Craigslist ads, and starting in August 2011, every week they placed ads in two different newspapers across the country. They had to hire someone to answer the phone full time.
Screening potential birth parents was difficult and the attorney warned the Ketlers not to get their hopes up at every call. The attorney told them, "There's not going to be any promises of expenses paid or anything until we know everything is legitimate."
She received two calls that she says were "absolute scams." In one, she spoke to a woman for two hours a night for two months before she realized the woman wasn't able to supply proof of pregnancy from a physician.
In May 2013, they received an email from a woman in West Virginia who saw their website and said her son's girlfriend was pregnant and looking into adoption.
"I was like, 'Red flag, why is grandma calling?' But I talked to the girl and we got along very well right from the beginning," Jessica says.
Jessica and her husband spent all day at the hospital getting to know their birth mother when their daughter Madelyn was born in June 2013. When the adoption was finalized this past February, she and her husband tweaked their website, and now they're searching for a little brother or sister for Madelyn.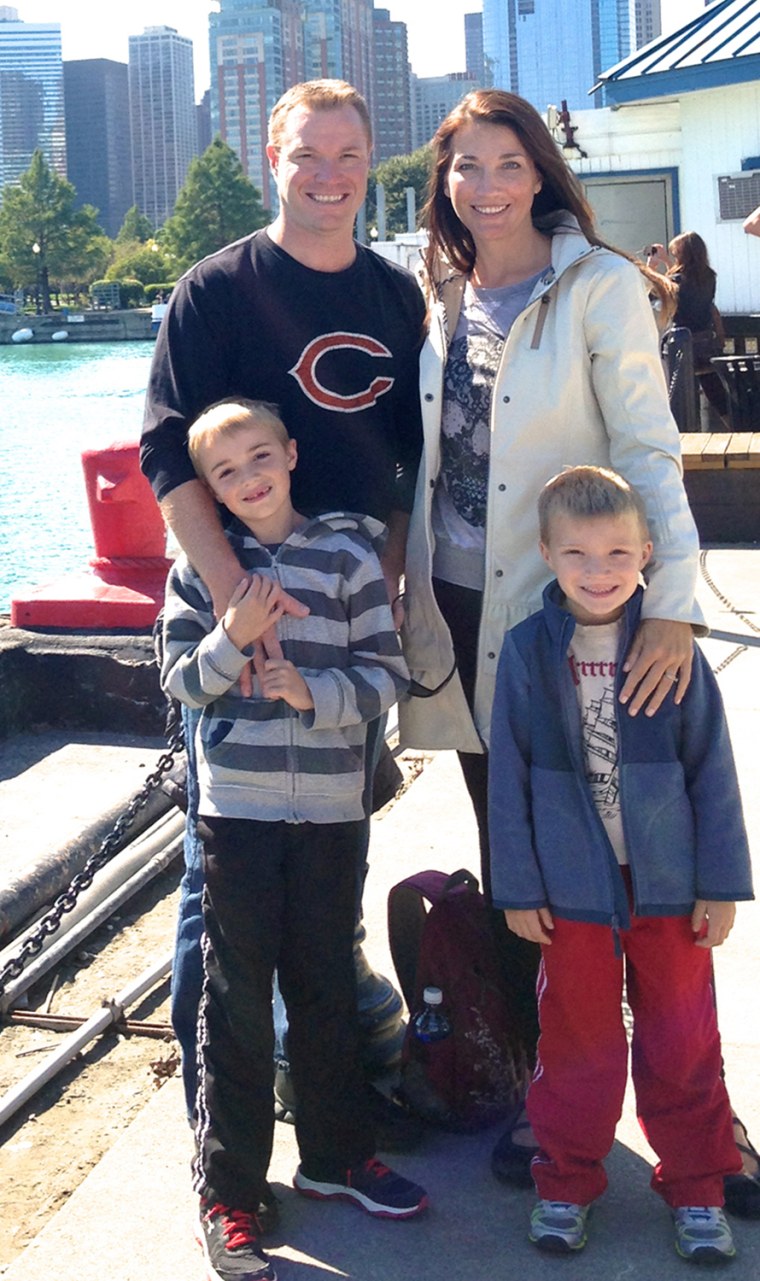 Not every parent with a website gets as lucky. Jennifer and Mike Crane's website details their neighborhood and says they live on a cul de sac, "but we didn't put where we live exactly," says Crane. And they didn't put their last names on the site. They created a Gmail account for the contact page, and put an 800 number instead of their cell phones. "We worry," Jennifer says. "You just never know who you're going to get."
Jennifer Crane has spent the last two years trying to find a baby sister for her two boys, ages 7 and 5. On her website, she explains that complications after her second son was born led to a hysterectomy, so she and her husband decided to adopt. After a year and a half with no luck, the small private adoption agency the Cranes are working with outside Chicago suggested they launch a website.

Their website has pretty family photos, and tells about how Jennifer and Mike met two weeks before he and her brother deployed to Afghanistan, says Jennifer.
"We've had the most heartbreak from the website," says Jennifer, a 38-year-old stay-at-home mom in Northside, Illinois, who is studying to go to nursing school.
The couple drove to Kansas City and to Omaha to meet two supposed birth moms who both turned out to be scams. And just last week they were led on by a woman who claimed she was pregnant with twin girls. In the end, the Cranes found that the woman was lying.
Crane is so frustrated she's considering taking down her website and just going through her adoption agency. But, she says, "My biggest fear is if we were to miss out on that one person that is legit."
Dinwoodie, of the Donaldson Adoption Institute, says personal websites are a great complement to the process but urges couples to work with licensed adoption agencies to try to avoid Internet scams.
"For every happy ending, there are pieces that aren't so happy."