Separation can be hard on kids, but these parents are determined to show unity for the sake of their daughter.
Maelyn is 4, and she's thrilled to be playing soccer — almost as thrilled as her parents are to be able to support her while doing so. Both sets of parents, that is.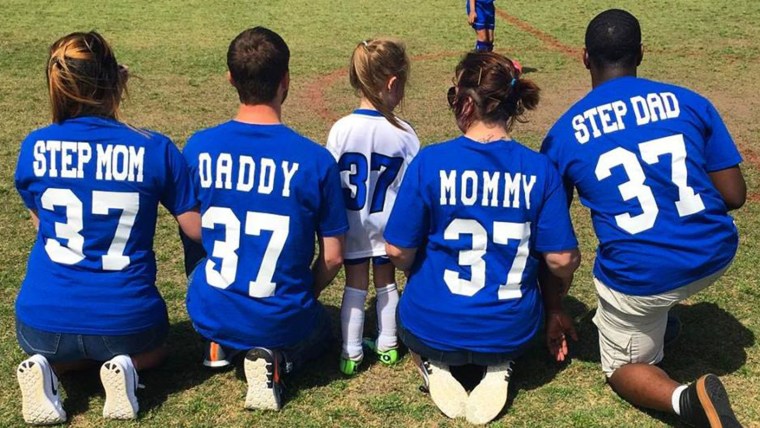 Maelyn's mother, Clara Cazeau, and father, Ricky Player, split in 2013, but they're determined not to let that get in the way of their parenting. In fact, Cazeau had jerseys made to show their daughter that they are all, quite literally, on the same team.
RELATED: Hilary Duff opens up about co-parenting with her ex-husband
All of the parents were excited to share in the moment.
"Because of us, I will never believe co-parenting can't work," said Emilee Player, Maelyn's step-mom, in a Facebook post that has since been shared 83,000 times. "I know through experience it can work!"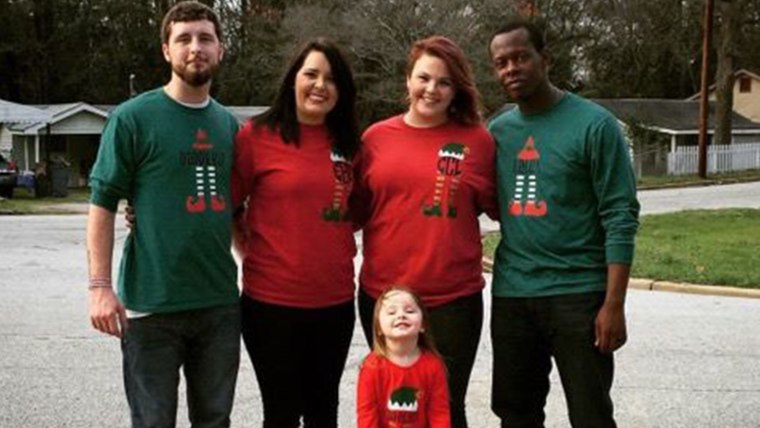 Cazeau explained that all four parents can't come to every game, but when they do, they make sure to bust out the customized jerseys.
And Maelyn? She loves the jerseys, but mostly because her number is on the back.
RELATED: The mom behind 'Scary Mommy' tells how she broke her divorce news to her kids
"I think she likes that it says her number," Player told TODAY. "She was pretty excited when she saw them."
Cazeau has really gotten into the customized shirts, and has even ordered them for their joint family Christmas celebrations.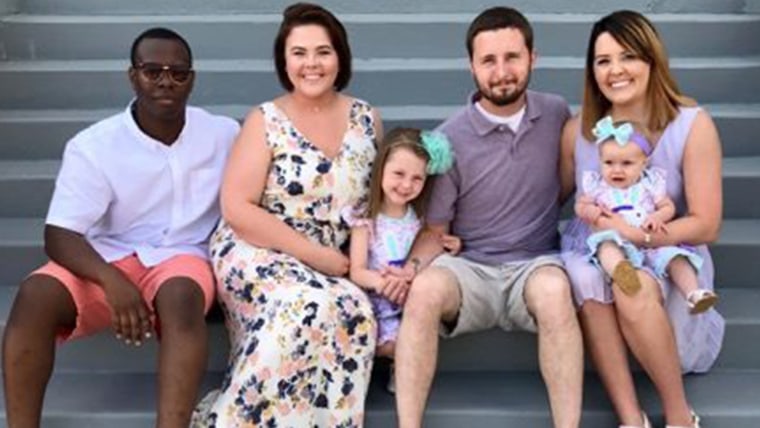 One thing is for sure, Maelyn is one lucky girl to have two sets of parents that are so willing to set aside their own issues with one another.
"You can learn how to put your differences aside and do what's best for your kid," said Player. "At the end of the day your kid is watching you, and we want to teach Maelyn to love other people."
Editor's Note: This story was originally published on April 19 stating that Clara Cazeau and Ricky Player were divorced. They were in fact never married. We updated the story on May 8 to reflect this.