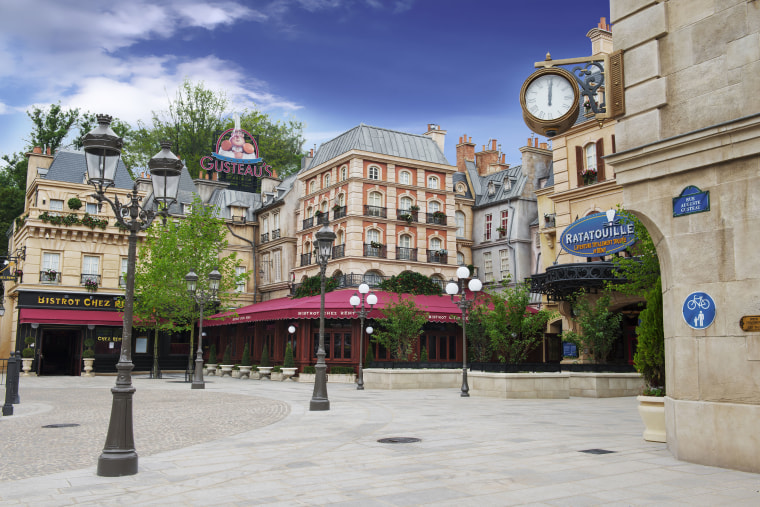 The Disney empire may be ruled by a mouse, but its latest star is a real rat.

Well, at least as real as an animated rodent can be. On July 10, the company that has probably brought more anthropomorphic animals to life than any other will open its first attraction based on the 2007 hit film "Ratatouille" and its culinary wunderkind, Rémy the rat.
Called La Place de Rémy, the new mini-land will open, quelle surprise, at Walt Disney Studios Park, part of Disneyland Paris, and offer a multi-sensory experience designed to celebrate both the movie and the nearby city where its story takes place.
"La Place de Rémy celebrates one of 'Ratatouille's' biggest stars, Paris – the culture, the architecture and the food, and it's extremely fitting that our first attraction based on the award-winning film will call Disneyland Paris its home," said Tom Staggs, chairman of Walt Disney Parks and Resorts, in a statement.
The area will be anchored by a recreated Gusteau's, the Parisian restaurant where the film's scurrying star evolves from unwanted intruder to "nothing less than the finest chef in France," as critic Anton Ego (Peter O'Toole) puts it in the film.
Guests will be able to retrace some of Rémy's adventures on the area's signature attraction, Ratatouille: L'Aventure Totalement Toquée de Rémy, a dark, trackless ride that will take them across the rooftops of the city and through the restaurant's kitchen and dining room in four-person "ratmobiles."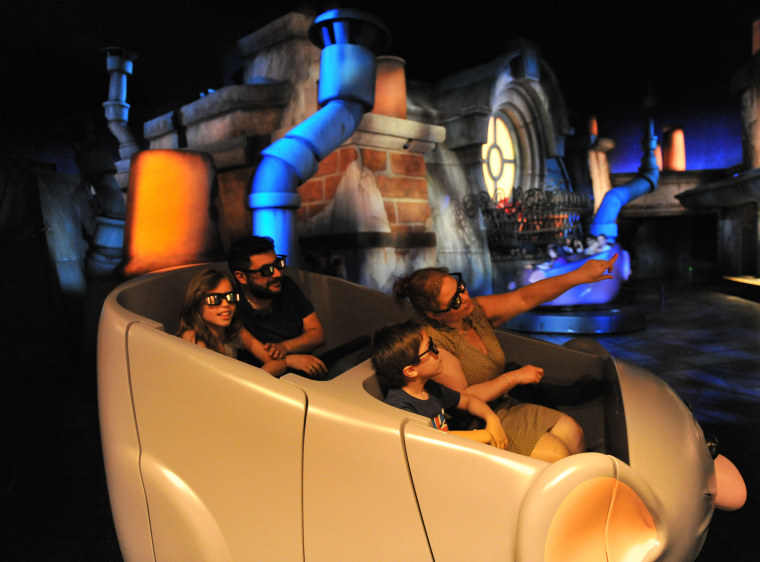 The area will also feature Bistrot Chez Rémy, a table-service restaurant that will serve French specialties, including, yes, ratatouille, and Chez Marianne, a movie-inspired boutique set to open later this year.

In the meantime, the area and the park around it will likely benefit from the longstanding popularity of the film, which won the 2007 Academy Award for best animated feature and went on to gross $623 million worldwide.
As such, the concept carries on the tradition of turning Pixar films into Disney park attractions, a trend that has only gathered momentum since the latter bought the former for $7.4 billion in 2006. From multiple rides pegged to "Toy Story" and "Monsters, Inc." to the park-within-a-park of "Cars" Land at Disney's California Adventure, the combination of intellectual properties and theme-park attractions has proven to be a recipe for success.
Clearly, Disney executives are hoping that "Ratatouille" and La Place de Rémy have a similar effect on Disneyland Paris, which few consider a shining star in the company's firmament.
"Ratatouille provides a much-needed highly themed, immersive environment for the Walt Disney Studios theme park in Paris, long considered the weakest Disney park worldwide," said Robert Niles, editor of ThemeParkInsider.com. "Throw in the national appeal of 'Ratatouille' to the French and this was an obvious upgrade."
Given the company's history, it's safe to say that Staggs and his team are hoping visitors will respond favorably to the change and, perhaps, follow the lead of the aforementioned Anton Ego, who ended his review of the original eatery by writing, "I will be returning to Gusteau's soon, hungry for more."