As parents, we love to take photos of our kids and post them: It's a great way to keep our family and friends in the loop. But experts warn that online predators are watching too, using our posts to track our children.
Get Jeff Rossen's new book, "Rossen to the Rescue," here.
Parents Michelle and Rhys thought that TODAY national investigative correspondent Jeff Rossen and the Rossen Reports team were doing a general story about social media. What they didn't know was that cyber safety expert Jesse Weinberger was poring over their social media pages, checking for private information. Through Michelle's Facebook account, Weinberger was able to learn her husband's name, her children's names, their school, the names of their teachers, the playground they frequented, and more.
"You don't want to set your children up for something dangerous," Michelle said when Rossen revealed what Weinberger had uncovered. "It's very scary."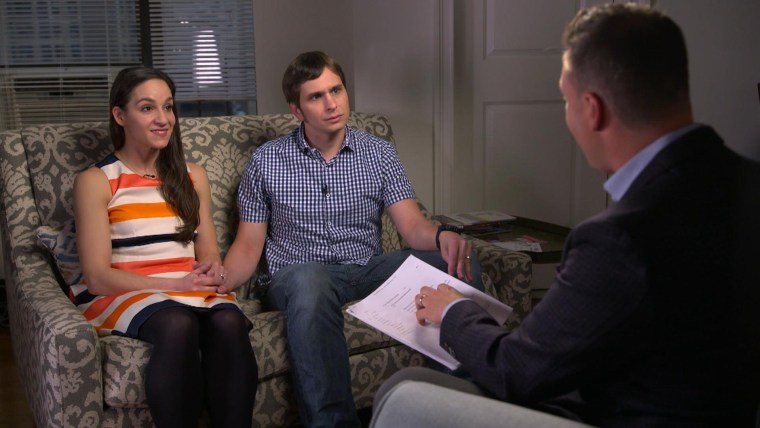 So how do you protect your family?
On Instagram, make your profile private, and on Facebook, click "Limit Past Posts" in your privacy settings to change posts from public posts to be shared only with Friends.
On Facebook, also categorize your friends in terms of safety. Make separate groups for those you trust the most, and when you post, only share your kids' photos with them.
To keep your photo locations private, go to your actual camera's privacy settings and make sure the location function is off.
Never put your kids in your current profile or cover photo: Those are always public, no matter the setting.
Use daylight savings time as a reminder to go through your friends on social media and clean house: Delete anyone you're not really friends with.
Consider your children's future wishes before posting potentially embarrassing photos of them as babies.
To suggest a topic for an upcoming investigation, visit the Rossen Reports Facebook page.