Six-year-old Nava Klar loves Legos, puzzles, math — and her purple dress from a new clothing line called Princess Awesome. She loves it so much she wanted to wear the long-sleeved dress all through the hot Washington summer and even counted out her own change to contribute to the company on Kickstarter.
What makes this dress special? It's pretty, flouncy and it's covered in a pi pattern — that's the mathematical symbol pi, not the dessert.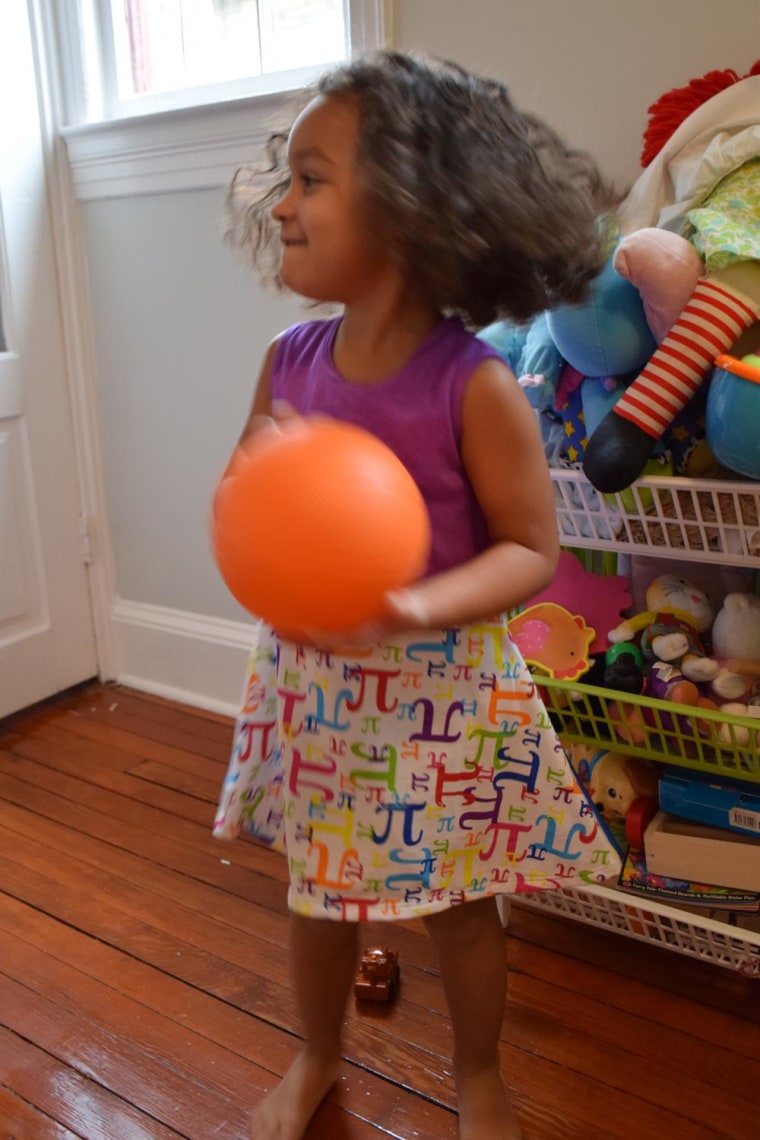 "It's not what you typically find in girls clothes," says her mother, Dori Klar, an educational consultant in Washington, D.C. "You can't find science or math or ninja dresses. It's a novel idea."
Never miss a parenting story with TODAY's newsletters! Sign up here
Created by two Washington D.C.-area moms, Princess Awesome raised more $215,000 on Kickstarter.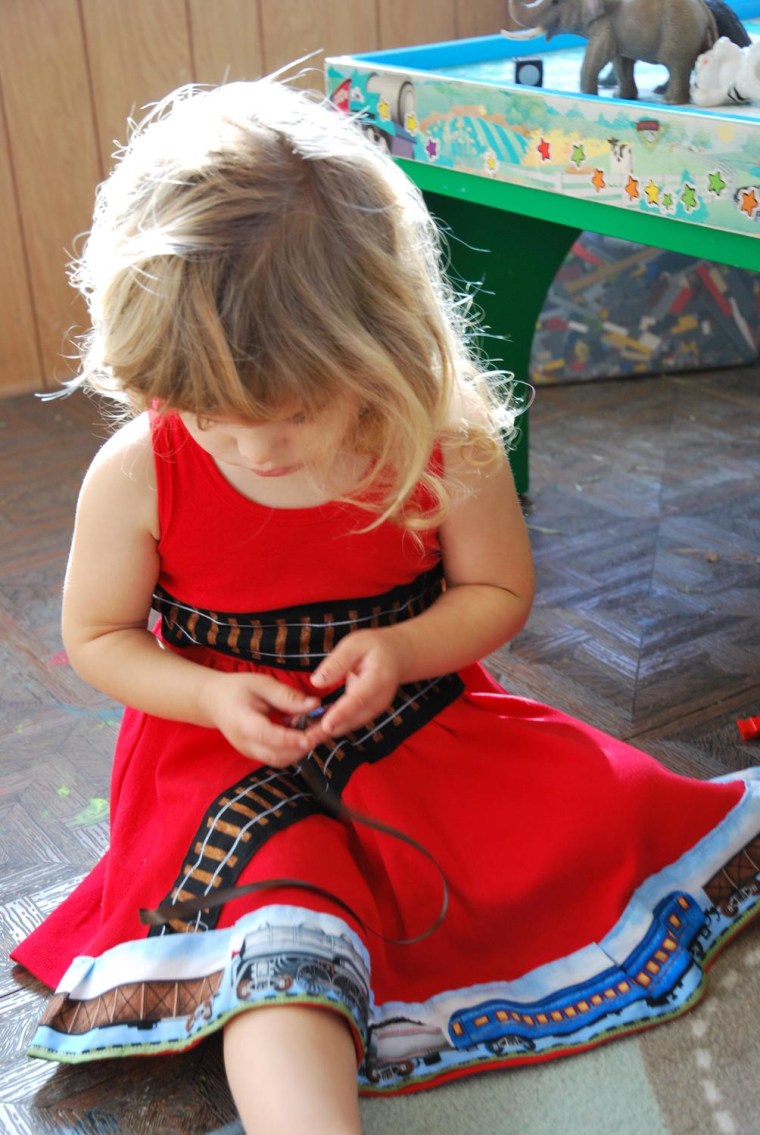 Princess Awesome makes clothes for girls who like pretty dresses — and also planes, trains, trucks, dinosaurs, science and pirates. "We're a different kind of girly," the company proclaims on Kickstarter.
"There's a real need for things like this to validate what girls like to do," Klar says. "It's great to have cupcakes and fairies and ponies on their clothes — but we're pushing our girls to use their brains as much as we can. But what we've been putting on their bodies hasn't been reflecting that."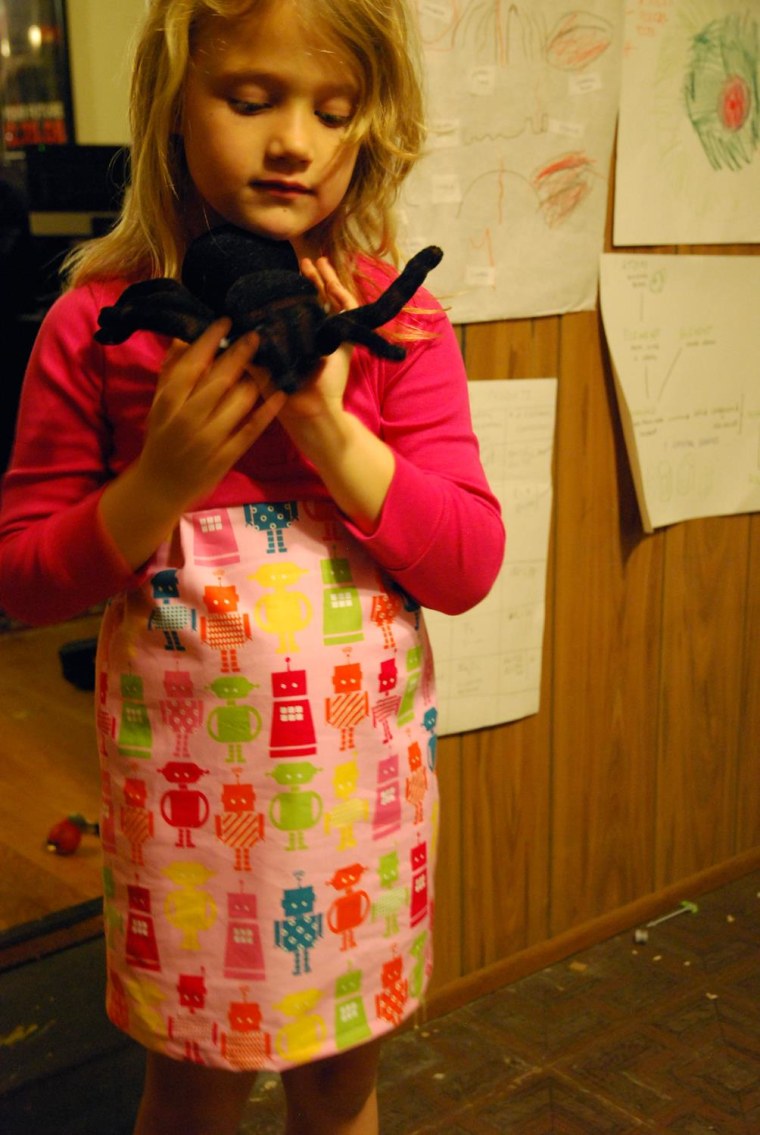 The idea for Princess Awesome started in the spring of 2013 when Rebecca Melsky was shopping for her now 4-year-old daughter. When her girl turned 2, she refused to wear anything but dresses. "We could sometimes get her in a skirt if we called it a two-piece dress," says Melsky, a third grade teacher.
But when it came to sleepwear, Melsky bought most of her daughter's pajamas in the boys' section because the girl liked trains, trucks and dinosaurs. "I was walking out of the store and I said, 'I wish they made dresses with spaceships on them because she would wear that. She would love that,'" Melsky remembers. "I said, 'Maybe I should make that.'"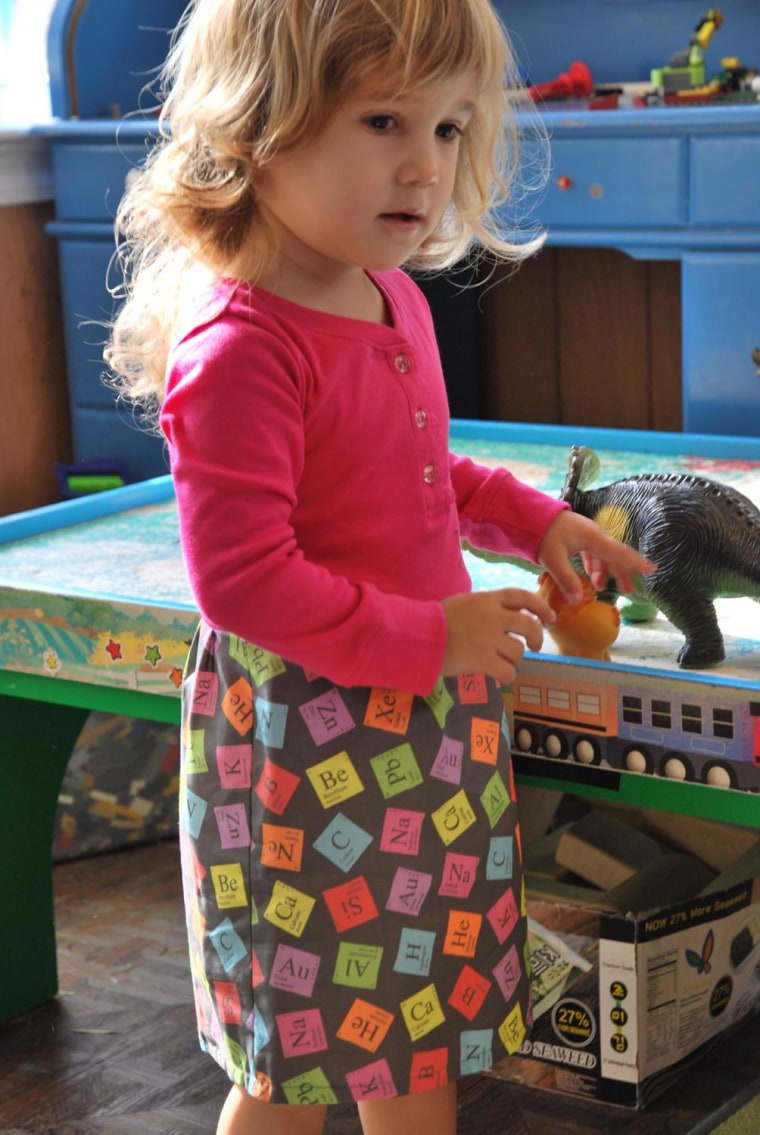 She didn't know how to sew. Still, Melsky couldn't shake the idea and mentioned it to her friend Eva St. Clair, who loved it.
"I got out my sewing machine," says St. Clair, a part-time web developer and stay-at-home mom of four kids in Silver Spring, Maryland.
The two friends started shopping for fabric, pinning ideas on Pinterest and designing dresses. They thought it would be fun if girls could play with their clothes so they created a "busy dress" line, where a girl can drive an appliqué train along tracks sewn on the dress. Other dresses have movable cars, trucks and airplanes. Their designs feature fabric prints with periodic tables, pirates and pi symbols.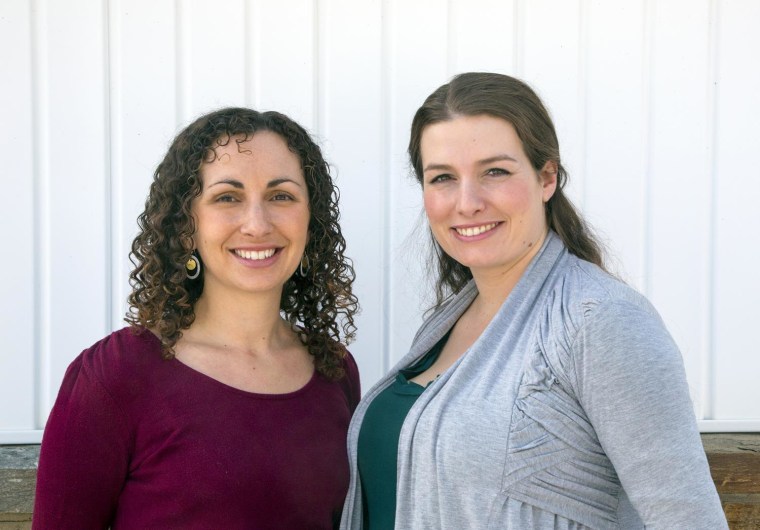 The friends created a web site, and set up a booth with sample dresses at St. Clair's church holiday bazaar in November of 2013.
"We weren't sure anybody would even want a dress with a truck on it," St. Clair says.
They sold out.
Over the next month, orders came in daily and by January, they were out of stock. St. Clair, who was pregnant with her fourth child and homeschooling her three sons, was too tired to sew at night, so they paused their business.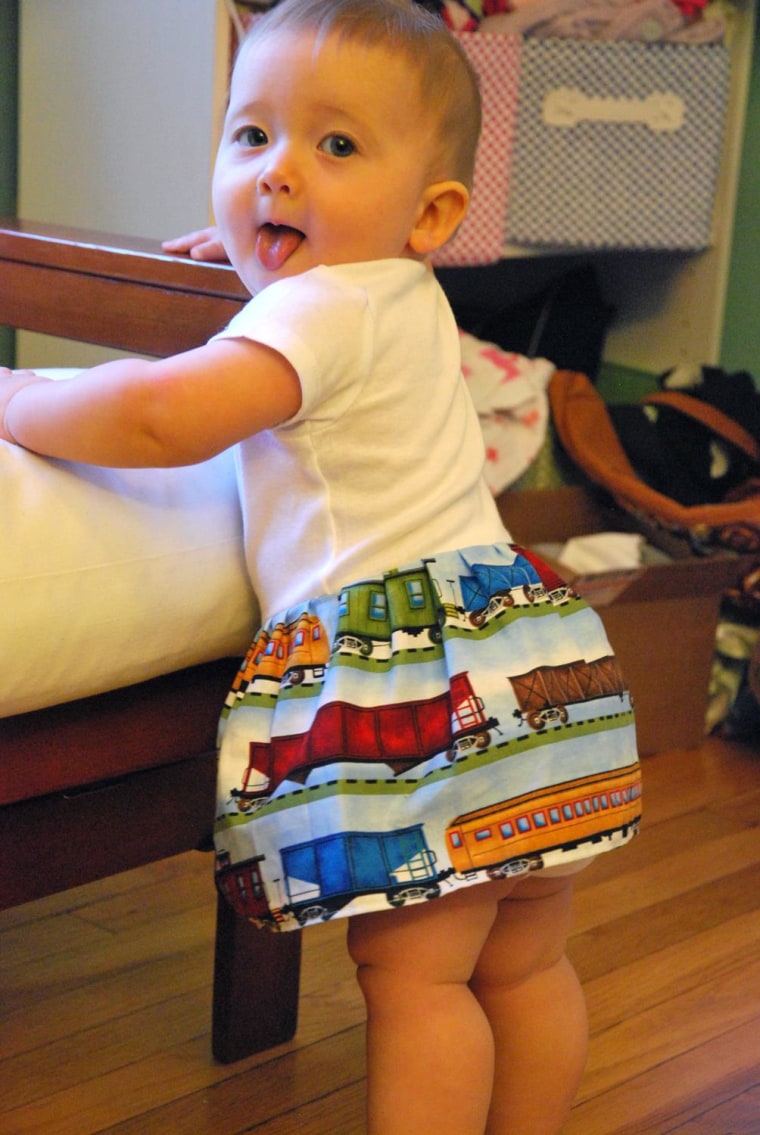 About six months later, the friends resumed working on their clothing company. With six kids between them, they didn't have time to hand sew all the dresses. They decided to crowd-source the money to restock their inventory and launched their Kickstarter campaign on February 3, 2015. They met their goal of $35,000 within days. And money kept pouring in.
RELATED: Parents are loving Target's new 'Strong Like Mom' T-shirt for kids
"People have been saying, 'I have been looking for this for so long,'" Melsky says.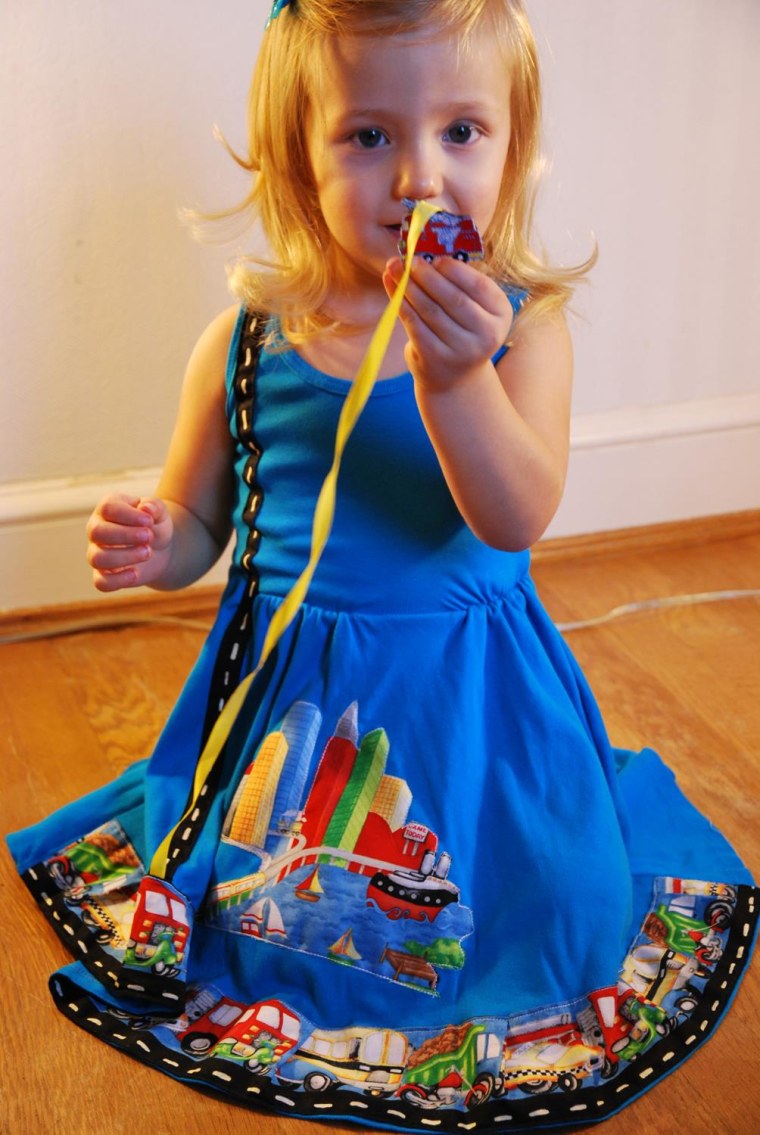 The friends have since re-launched their website with factory-made dresses. They're now considering creating a line for older girls and a sparkly costume collection filled with robot and dinosaur princesses.
When St. Clair was pregnant with her three boys, she made them each a quilt. When she was pregnant with her daughter, she was too busy making dresses.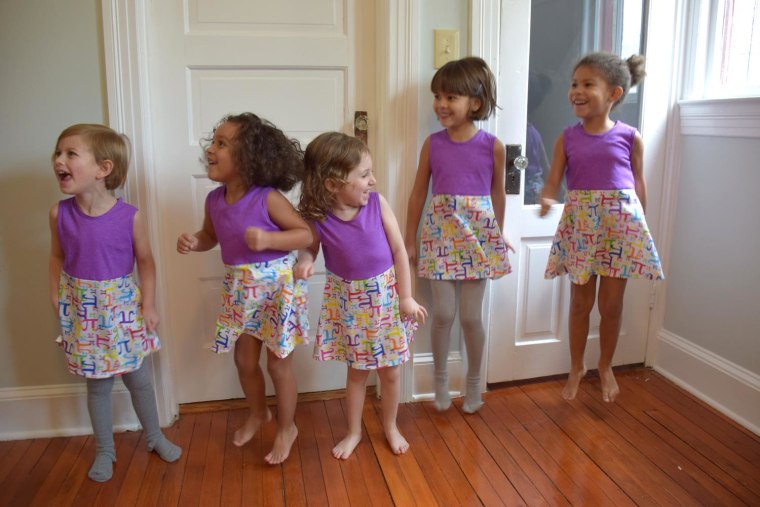 "I always thought I would go back and make her a quilt," St. Clair says. "When she gets bigger, I'm going to tell her, 'I made you a company instead.'"
This article was originally published on Feb. 23, 2015 on TODAY.com.