Hey, did you ever get around to replacing that Graco car seat buckle that was hard to open?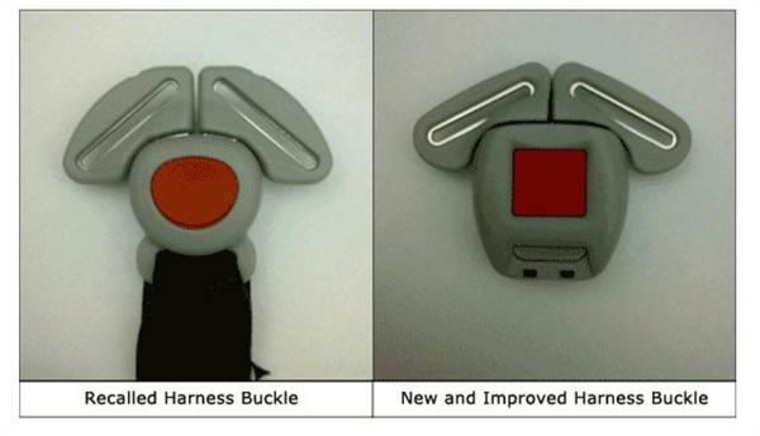 The car seat maker was just fined $3 million by the country's top highway safety regulator for being too slow to report complaints that its seat buckles were too difficult to open. That problem last year resulted in the largest recall of car seats in U.S. history, over 6.1 million in total.
Not everyone may have gotten the message (maybe you?), despite the national headlines. After all, it's estimated one in four cars covered by a safety recall are never fixed.
Graco sent a redesigned buckle to customers who registered their products, but if you never registered or never got your seat fixed or replaced, here's what you need to do before your kid takes another ride.
1. Click "toddler" or "infant" at the bottom of gracobucklerecall.com/recall2014 to see if your car seat is at issue. The affected models include the toddler and infant seats Aprica A30, Argos 70, Classic Ride 50, Comfort Sport Ready Ride, Cozy Cline Toddler SafeSeat, My Ride, My Size, Nautilus, Smart Seat, and Snug Ride manufactured on specific dates.
2. If your seat is on the list, ask for a new buckle at gracobucklerecall.com or call the company at 1-800-345-4109.
3. Finally, take this as a reminder to register your kid's products. Here's a one-stop page on safercar.gov where you find find the registration info for every car seat. Automatically getting recall notices and repairs outweighs the risk you might get a few more catalogs in the mail or spam in your inbox.
Email ben.popken@nbcuni.com or tweet @bpopken.