/ Source: TODAY Contributor
In the fall of 2008, world champion drag racer Doug Herbert received the phone call that changed his life. His two boys, Jon, 17, and James, 12, had been killed in a car crash.
The police estimated that Jon was driving 80 mph in a 45-mph zone when he lost control of his Mazda and struck a Hummer traveling the opposite direction. Both he and his brother were killed instantly. The passengers in the Hummer were injured, but both survived.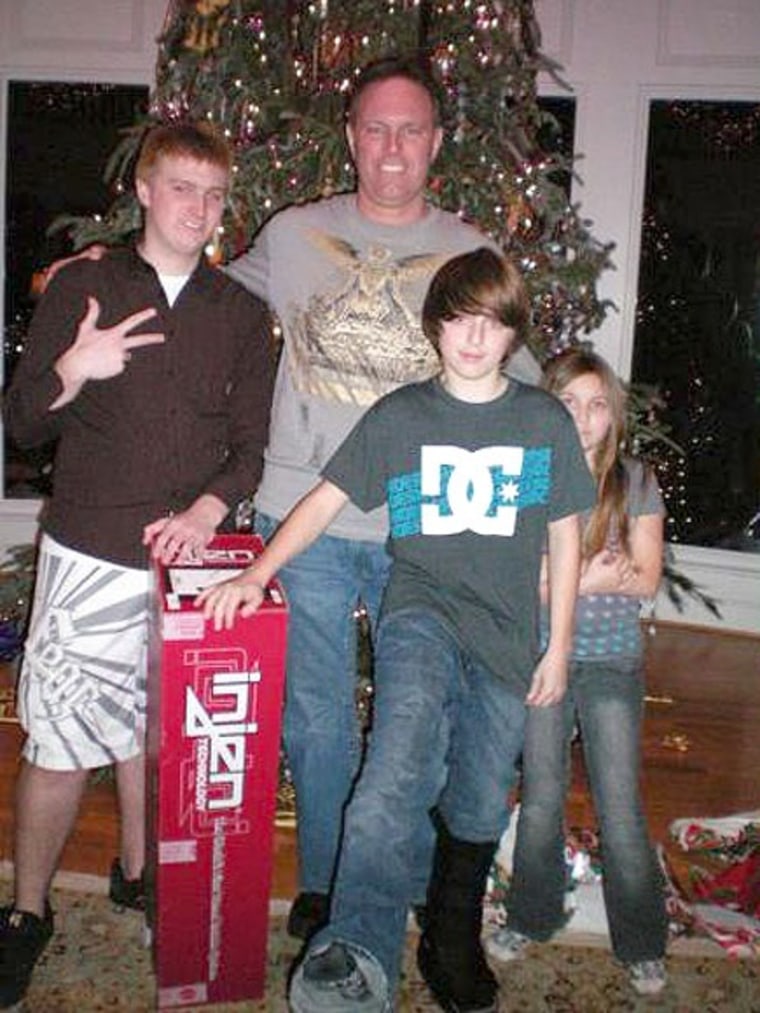 Devastated, Herbert made it his mission to help other parents prevent the same heartbreak.
"My two boys that I loved and adored were gone. Once I looked into it and found car crashes were the number one cause of teenage deaths, I thought it was strange that more people weren't paying attention to that," Herbert told TODAY Parents.
Never miss a parenting story with the TODAY Parenting newsletter! Sign up here.
He approached his boys' friends at SouthLake Christian Academy in Huntersville, N.C., where his sons had gone to school, and told them he wanted to build a program to teach teenagers safer driving. The students helped Herbert come up with the program's name: B.R.A.K.E.S.: Be Responsible And Keep Everyone Safe. In 2008, the same year he lost his boys, Herbert's fledgling program taught 50 students better defensive-driving techniques.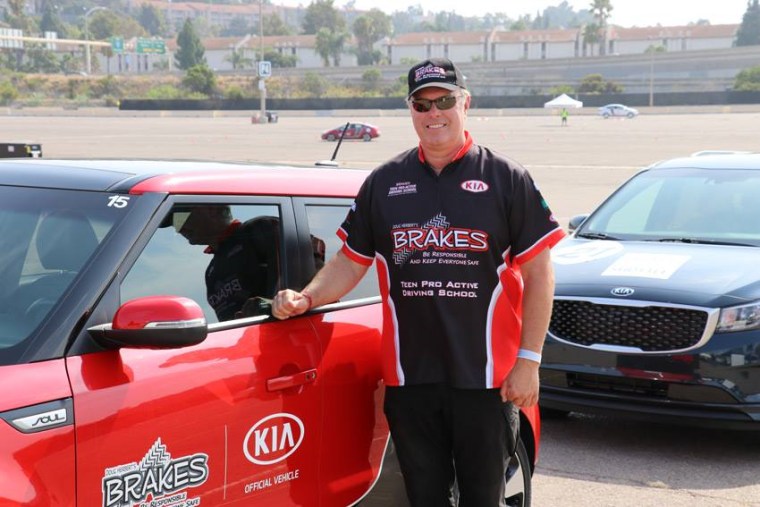 As of 2017, BRAKES enrolled over 30,000 teenagers in the course. His goal, which he admits is lofty, is to train every young driver in America.
Herbert designed BRAKES as a non-profit, and the classes, always hosted on weekends, are free. To prevent no-shows, parents are required to put a $99 deposit down to hold their teen's spot, and they can receive a refund of the deposit after the program is over. However, most families opt to donate it to the program.
Shawn Gigstad, the mother of a 16-year-old boy in Kansas, heard about Herbert's program and enrolled her son. He wasn't enthused -- at first.
"No teenager wants to get up early on a Saturday morning, even to drive a car," said Gigstad. "By the time we left that day, he was so excited he wanted to tell everyone about it."
The teen-friendly course curriculum includes collision avoidance, drop wheel recovery (preventing over-recovery when the car drifts onto the road's shoulder), panic stop, and skid control. Teachers give the students goggles to wear while driving to simulate drunk driving, and cause distractions to show them how dangerous cell phones, text messaging, music, traffic, and friends in the car can be for drivers.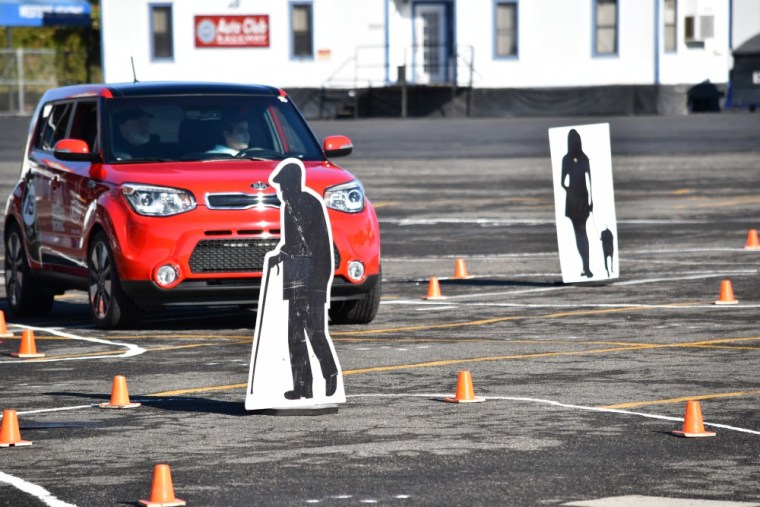 For Shawn's son George, the most impactful lesson was the distracted-driving exercise.
"While I was in the car [navigating] an obstacle course, the instructor told us to put the window up and down, turn up the radio, text, and had people in the back seat talking to me," he said. "They taught us if your friends are doing something distracting in the car, stop, pull over, and tell them to knock it off."
Herbert says the instructors make a point to talk about making good decisions.
"My son Jon made a bad decision," he says. "I wish his younger brother would have made the decision to say, 'stop driving like that.' The kids must learn to speak up."
It's not just the teens who learn at BRAKES; parents do too. And that's an important part of the process, says BRAKES graduate George Gigstad.
"Kids learn to drive from their parents and watch what they do," he says. "How (teens) drive is a reflection of how (parents) drive. If your parents aren't good drivers, then you won't be, either."
Herbert says the key to keeping teenagers safe is for states to stop cutting funding for drivers' education classes. Parents often don't take the time to teach their kids how to drive properly, and they may not even realize they have poor driving habits. BRAKES students' parents often tell Herbert they never knew how to turn out of a skid safely or use the newer brake systems effectively before taking the class with their teen.
Graduated Driver Licensing is also recommended by Herbert -- as well as by the Centers for Disease Control and Prevention -- to prevent teen deaths on the roads. A GDL program starts new drivers with restrictions that are lifted with time and experience.
According to the studies cited by the CDC, night-driving limits have been shown to reduce crashes among newly licensed teens, with greater reductions associated with those starting at 9 pm or 10 pm. A typical pattern for a GDL program might be to allow the teenager to drive by himself with nighttime restrictions, and then without nighttime restrictions, and then with one person in the car other than himself.
George Gigstad tells his friends to sign up for a BRAKES course too, and he often reminds himself of what he learned.
"A lot of people think (an accident) is never going to happen to them," he says. "But if it ever does, after this class, they'll know what to do."