Dax Shepard and his wife Kristen Bell have been open about wanting to protect their two daughters from the pitfalls of fame. They never post photos of the children on social media and the girls didn't even know they had famous parents until 5-year-old Lincoln asked why people listen to Shepard's podcast. So, to ensure their kids stay humble, the couple encourages them to give to charity during the holidays.
"In my family, we try to do what we can to make sure our super privileged kids don't turn out to be monsters," Shepard told TODAY. "One of the things we urge them to do is donate their toys to Baby 2 Baby or Toys For Tots."
Never miss a celebrity parenting story with the TODAY Parents newsletter! Sign up here.
The 43-year-old comedian revealed that they have a pile in the dining room where the girls, including 3-year-old Delta, place toys they've outgrown knowing they will go to less fortunate children.
"If you have kids and you're fortunate like we are," he said. "I think it's a great way to imbue gratitude for what they have and to open up a conversation where you acknowledge that there is a huge number of kids in the country that don't have what they have. You explain to them that there are kids that wake up on Christmas with just nothing. I think they can relate to that and it's a great way to help them improve that power of empathy."
Shepard also hopes to teach by doing. That's why he is working with Amazon to promote a new way to donate a toy to Toys for Tots using Alexa. "You can literally just say, 'Alexa, donate to Toys For Tots,' they tell you what toy they have picked out, you choose, and then it immediately gets to the kid in need," he said. "Then Amazon matches that donation with another donation. You can do the whole thing in 60 seconds."
He will also be participating in Giving Tuesday by hand-delivering toys to kids in need. "I will actually be hitting the streets of L.A., and I am going to be just randomly delivering smiles to unsuspecting folks all over the city," said Shepard. "So, I am going to get to play Santa Claus."
Although Shepard is in the giving spirit, he credits his mom and wife Kristen for inspiring him to be charitable.
"My mother was a single mother of three kids, and she worked the night shift as a janitor, and we were on an incredibly tight budget 364 days of the year," he revealed. "But she really went bonkers every year on Christmas. Then when she had more resources, we would buy presents for about four families in our town in Milford, Michigan. So, I think I come from a good background of doing that."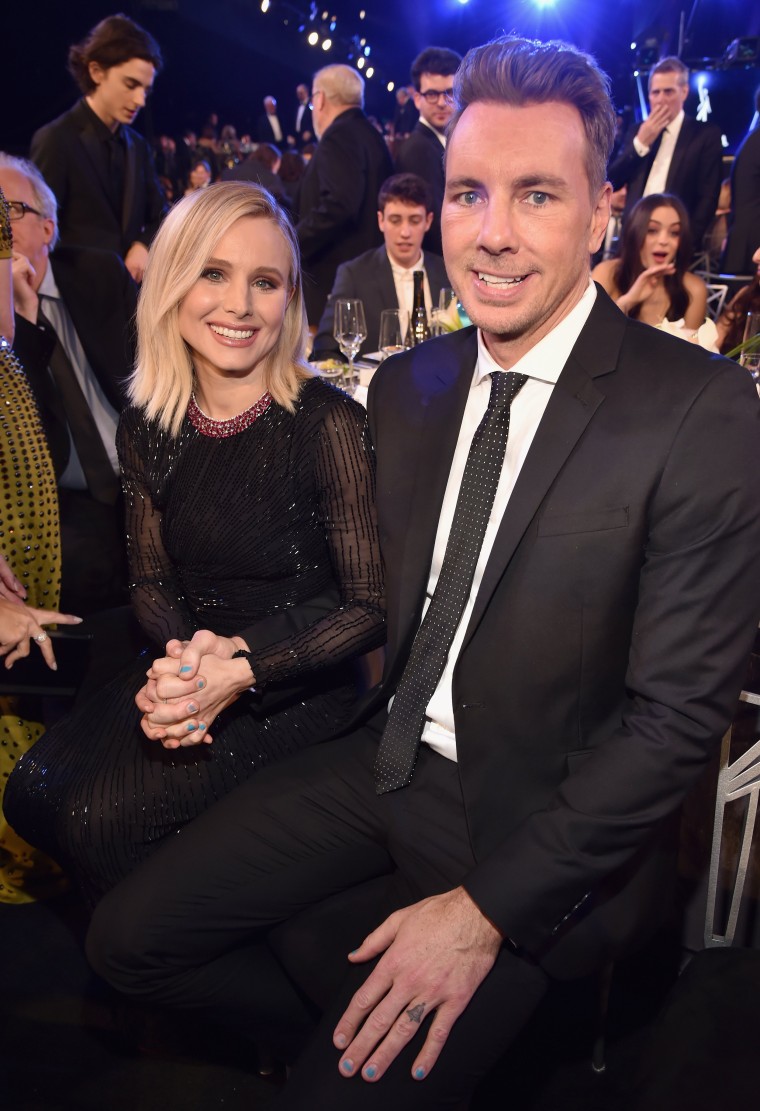 He added, "Again, left to my own devices, without someone like my mom or Kristen in my life, I doubt I would accomplish anything altruistic. But luckily, I have found these ladies who have taught me how."