Freestyle skier David Wise is Team USA's golden guy again!
On Thursday, the 27-year-old took top honors in the men's halfpipe in Pyeonchang — just like he did at the 2014 games in Sochi. But it's what happened moments after his gold-medal moment that proved he was a big winner long before he hit the course.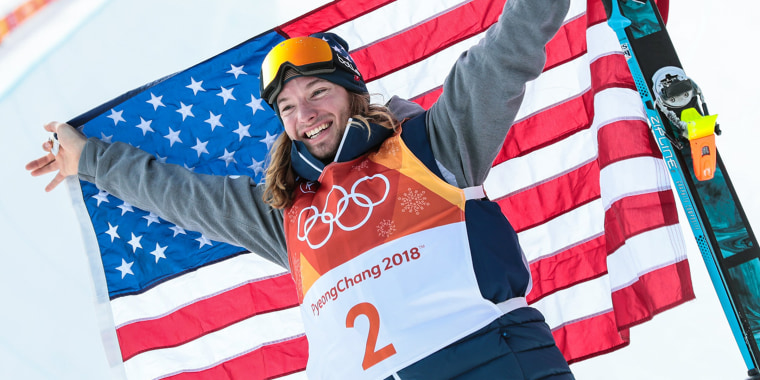 When the competition was over, Wise took his spot at the center of the winner's podium and his adoring family was hot on his heels, starting with 3-year-old son, Malachi.
The tot clambered up to reach his father and share the special spotlight, earning a few fans of his own along the way.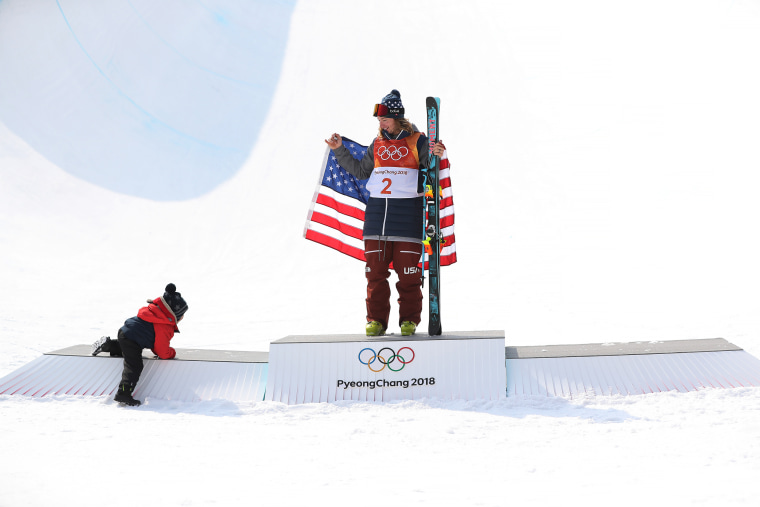 Wise's 6-year-old daughter, Nayeli, who clearly couldn't contain her pride, made her way to dad, too.
The scene made for one of the most adorable moments of the 2018 Winter Games so far.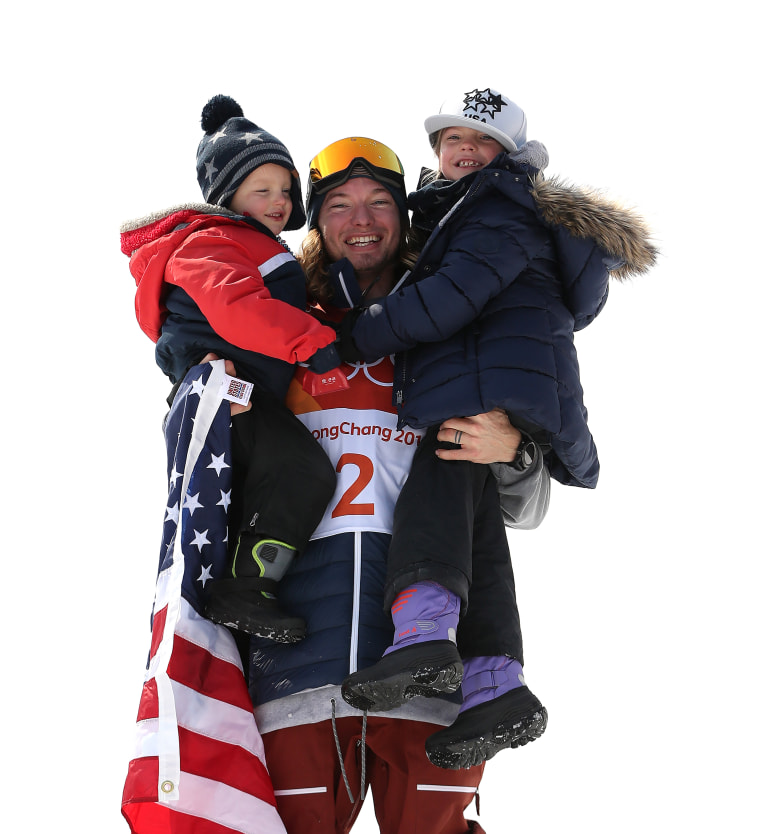 Since Wise had his hands full with both bundles of joy, wife Alexandra grabbed the American flag and rounded out the family display.
Eventually someone else close to the skier took a spot next to him on the podium. Wise's best friend on Team USA, Alex Ferreira, took silver in the halfpipe event — and both men paid a visit to TODAY after claiming their victories.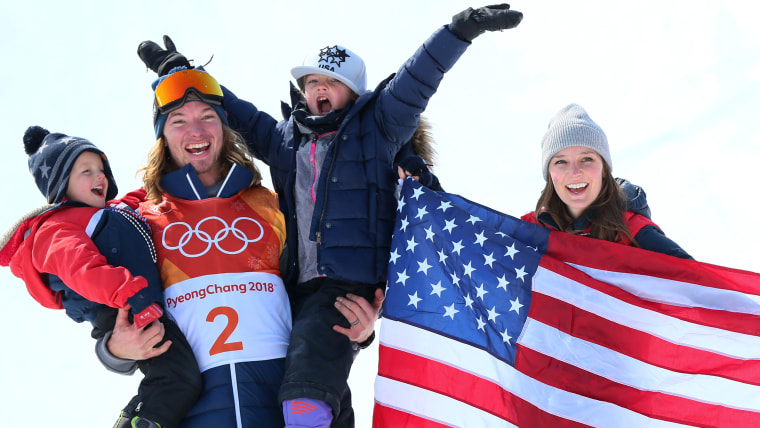 "This trip is just been charmed from the beginning," Wise said. "We went and got the matching tattoos in Seoul when we first arrived. He and I got to walk in the opening ceremonies together. We've been pushing each other in skiing for a really long time. So being able to be up there and stand together, it was a dream come true."
As for his wife, who watched the interview from the wings, she said, "I'm very proud of him. We're all very excited for him — and for Alex. We love Alex."
And then, no doubt speaking for all of them, she added, "We're just very excited for America!"