David Schwimmer's 5-year-old daughter, Cleo, has traded juice boxes for beer, or so the former "Friends" star told "Late Night" host Seth Meyers earlier this week — but experts say it's time to cut Cleo off.
Schwimmer, who plays a sommelier in the new dramatic series "Feed The Beast," told Meyers that he prepared for his role by drinking plenty of vino. When little Cleo wanted a sip for herself, the 49-year-old actor did what many parents do — he let her have a taste.
"I don't know how the other parents are out there, but my thought when I pour myself a glass of wine that my wife (artist Zoe Buckman) and I have over dinner and my daughter says, 'Can I try that?' I thought, 'Well, if you start saying no, then they're just going to want it more,'" said Schwimmer.
"So, I thought 'Yeah, all right. Go ahead, sweetie. Have a sip.' And luckily she was like, 'Blah! No!'"
But, things took a turn when Cleo asked for a sip of daddy's beer — which, it turns out, the little girl has a taste for.
"She loves it," Schwimmer told Meyers as the crowd roared. Schwimmer said he sometimes finds Cleo stealing swigs in the middle of the night. "I'm serious! If I have a beer out, I have to watch it, because if I turn my back, she'll be chugging it."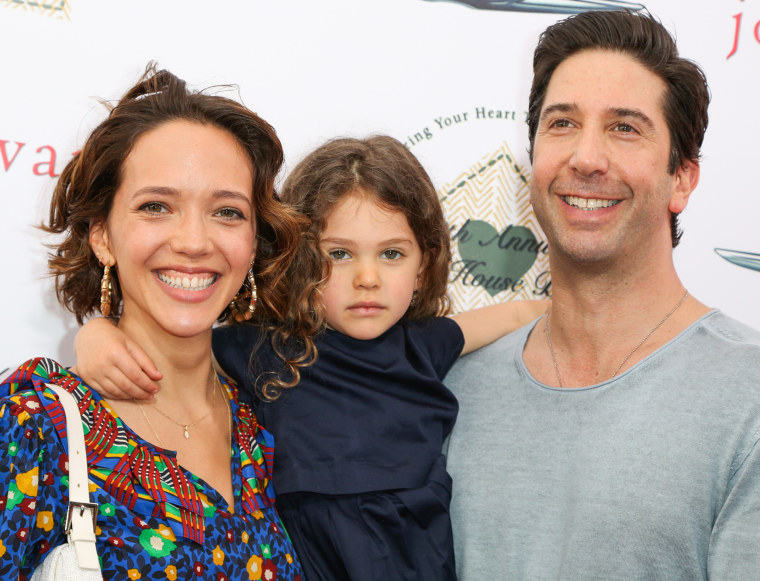 While many moms and dads believe it's harmless to let their little ones taste booze, the opposite is true, says parenting expert and TODAY show Tastemaker Dr. Deborah Gilboa.
"It seems like common sense — you don't make alcohol forbidden. Most of it tastes awful, so if you let your kid try it and you're there, it seems like the right thing to do, and it's what parents have done for generations," said Gilboa, who sits on the national advisory board for the Foundation For Advancing Alcohol Responsibility.
RELATED: David Schwimmer talks about 'Feed the Beast,' 'People v. O.J.'
But, said Gilboa, studies shows that children who've been allowed to drink alcohol early on are more likely to have a whole drink on their own by the ninth grade than children who haven't been allowed samples. Other studies have shown that children who are allowed alcohol are more likely to engage in alcohol consumption and binge drinking in high school.
"These studies are surprising and compelling," said Gilboa, who allowed her own children sips of wine before she became aware of the research.
She added, "It's actually a dangerous thing to do."