"Friends" star David Schwimmer may have trouble picking a favorite episode of that beloved NBC sitcom, but when considering one he'd most want to show his daughter, a particular one comes to mind.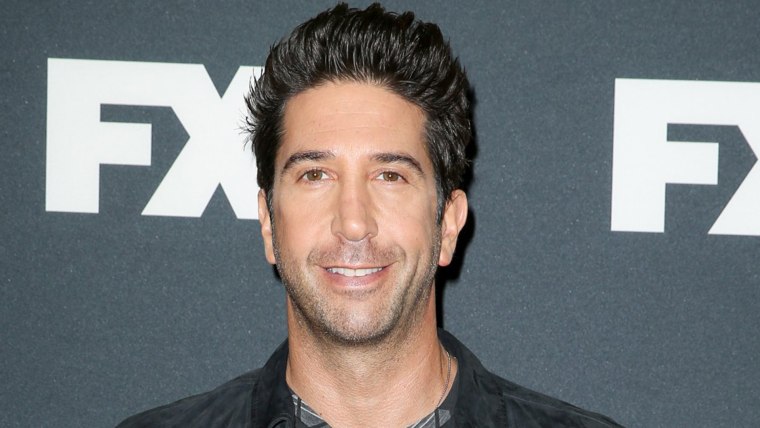 "'The One With the Holiday Armadillo' was fun! I mean, it was really fun," Schwimmer — who has 5-year-old Cleo with wife Zoe Buckman — told Glamour magazine in an article posted online Wednesday. "I hope to one day show my daughter that episode."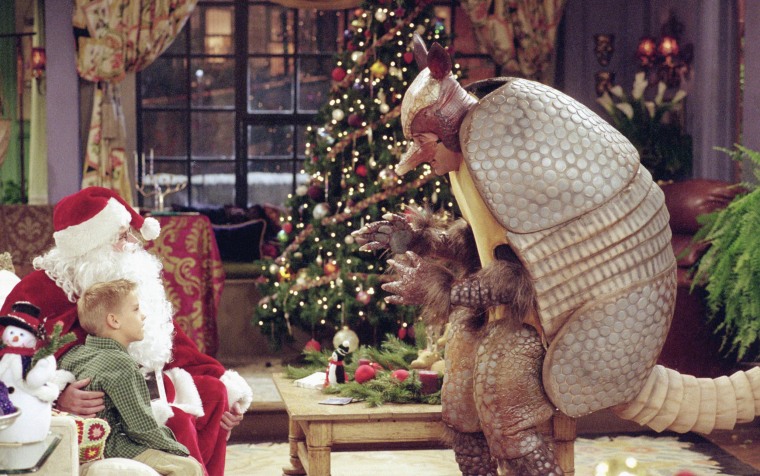 In that episode, Schwimmer's character Ross tries to teach his son, Ben, about their Jewish heritage for Hanukkah, but winds up doing so in an armadillo costume when he realizes it's too late to find a more holiday-oriented suit.
RELATED: 'Friends' meet 'Big Bang Theory' in classic picture at James Burrows tribute
Further hilarity ensues when Chandler (played by Matthew Perry) shows up in head-to-toe Santa gear.
Another favorite of Schwimmer's is "The One with the Blackout," in which Ross tries to make a romantic move on Rachel (Jennifer Aniston), only to be sidetracked by an attacking cat.
RELATED: Kris Jenner helped David Schwimmer prepare for his role as Robert Kardashian
"That was a memorable one," Schwimmer told Glamour, "but [honestly], there are so many."
Expect far fewer goofy sight-gags when Schwimmer plays O.J. Simpson's controversial defense attorney, Robert Kardashian, in FX's "The People v. O.J. Simpson: American Crime Story," premiering Tuesday on FX.
Follow TODAY.com writer Chris Serico on Twitter.