Maybe "chubby" means something different in England?
David Beckham revealed that his 3-year-old daughter used the word to describe him following bath time recently. He recalled the story during a visit with Jimmy Kimmel last week, after Kimmel greeted the soccer legend by making fun of his famously lean and muscular body.
"You got so fat," Kimmel quipped. "You look terrible. Retirement has ruined you."
Beckham laughed, but the joke apparently wasn't too far from the truth.
"Actually, funny you say that," Beckham said, before launching into a moment he shared with Harper, his youngest child.
"I'd just bathed her. I was in the bath as well, so I got her out, and I was toweling her down, and she said, 'Daddy, I love you so much, but I don't like you. You're so chubby,'" he said. "I mean, I didn't think I was."
The international sex symbol, who frequently is photographed in his skivvies for H&M and other advertisers, spent most of the interview describing what life after retirement has been like. Mainly, he said, it involves playing chauffeur to his four children.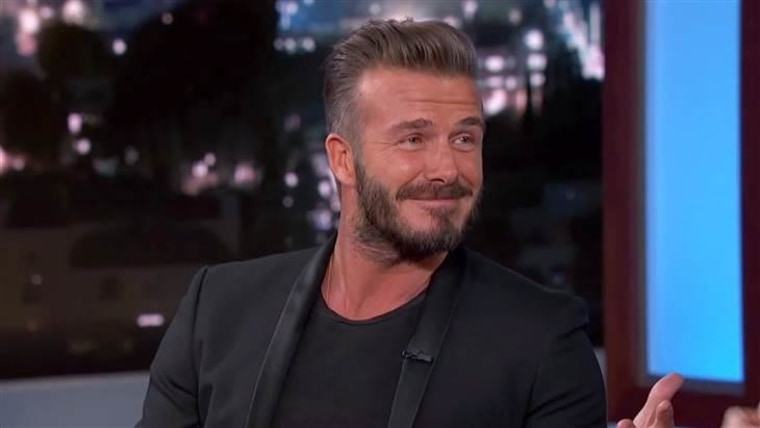 "To be honest, I've become a taxi driver overnight with the kids," he said. "I'm literally an Uber driver now."
Not that he minds, said the husband of Victoria Beckham.
"To be honest, it's been great. I've been playing football for the last 22 years, not always with the family of course. I travel a lot. It's nice to actually be at home and spend some time with them and be a taxi driver."
This article was originally published Feb. 5, 2015 at 1:28 p.m.