There's no doubt that David Beckham is a devoted dad to his four children, but the soccer star revealed that he doesn't treat them all the same.
That's because he holds his boys, Brooklyn (16), Romeo (13) and Cruz (10), to a different standard of strictness than daddy's girl, Harper (4).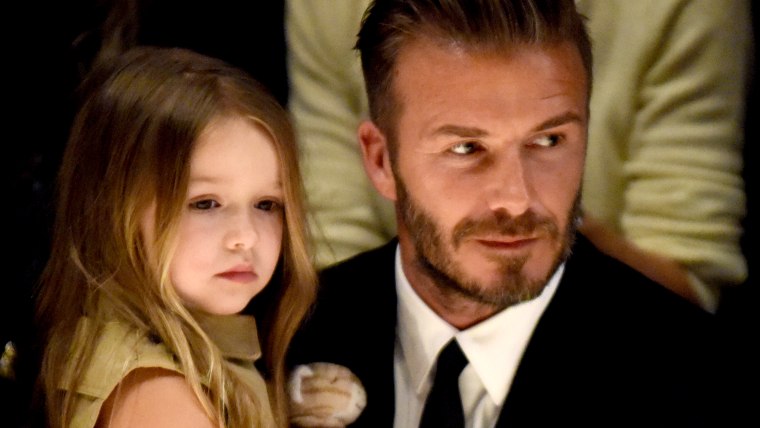 "I have no power with that little girl — no power whatsoever," Beckham recently told Entertainment Tonight.
That explains some of the sweet playing-tea and getting-"pretty" photos he's posted of the two of them on Instagram.
"I love all my children, of course, equally," he said. "But I'm definitely stricter with the boys than I am Harper, which gets me in trouble with my wife of course."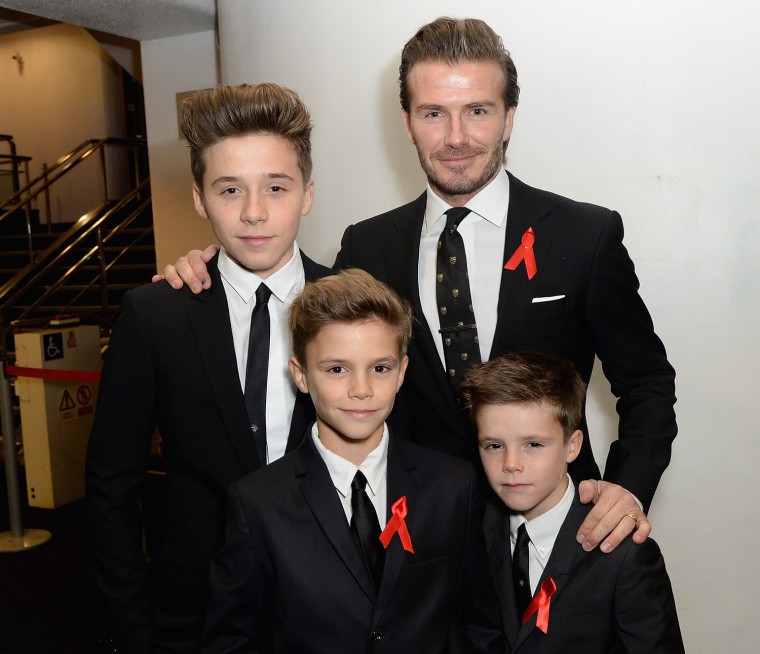 His wife being Victoria Beckham, of course.
But while dad might be powerless when it comes to Harper's wishes, he's clearly powerful when it comes to loving her.
When some complained after seeing a photo of the tyke with a pacifier this summer, he shut down the critics, saying, "Everybody who has children knows that when they aren't feeling well or have a fever you do what comforts them best and most of the time it's a pacifier."
The tattooed dad even added some new ink to his collection in honor of his "pretty lady."
It's no surprise that he has such a soft spot for her.
Follow Ree Hines on Twitter and Google+.