David Beckham's mother, Sandra, turned 68 on Monday, and he decided to wish her a happy birthday by sharing a photo of the two of them from his teen days.
But the throwback pic soon had his Instagram followers buzzing about another member of the family.
And it's easy to see why.
When the now-retired soccer star was still just a boy, he looked a whole lot like his oldest boy does now — 18-year-old son Brooklyn.
Seriously, it's like seeing double!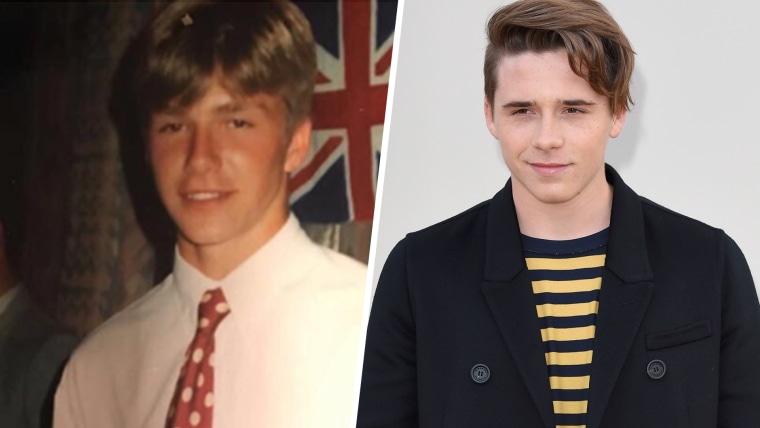 "At first glance, I thought you were Brooklyn in this picture," one fan wrote in the comments, followed by several others who had the very same thought.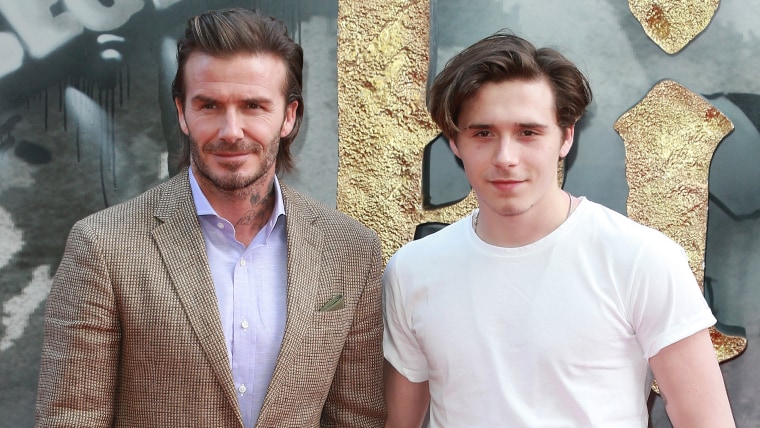 Given how much father and son resemble each other as teens, it only stands to reason that Brooklyn already has a good idea about what he'll look like in the future, when he hits 42.
Frankly, that's not a bad preview!
The younger Beckham recently shared a throwback pic of his own. For Father's Day, he celebrated the man who's always "leading the way" for him (and not just where looks are concerned) with one sweet shot.