"Bend it like David Beckham" used to refer to the soccer legend's extraordinary skills on the field. But we think it should be his daughter Harper's new slogan, 'cause she is totally bending him to her will these days!
The latest? According to an Instagram posted by mama Victoria Beckham, Daddy is happy to sit on the floor and figure out how to sew together dresses for little 4-year-old Harper's dolls!
MORE: Bend it like ... Harper! David Beckham shares pic of daughter scoring goal
Now, that is daddy devotion. We've already seen the ways that making Harper happy makes him happy, including admiring her soccer prowess, going to her tea parties, letting her use a pacifier if she wants and getting a tattoo of the little one's artwork.
MORE: David Beckham says he's stricter with sons, has 'no power' with daughter Harper
For the record, Victoria and David Beckham have three older boys, too: Brooklyn, 17, Romeo, 13, and Cruz, 11, but we sense their need for hand-sewn doll clothing and tea parties is considerably less than Harper's.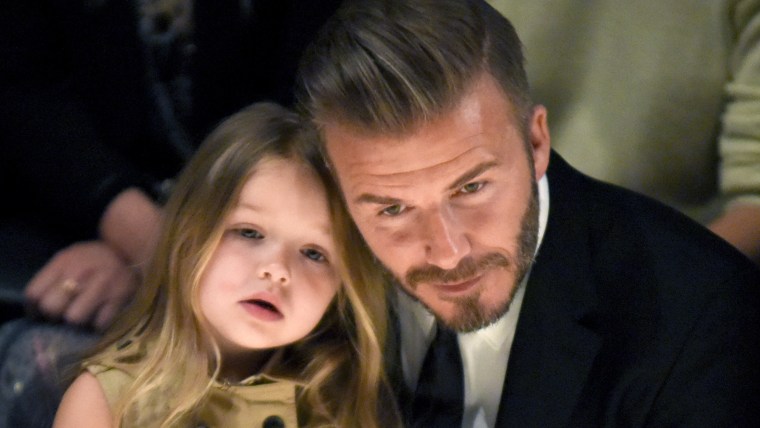 "I have no power with that little girl — no power whatsoever," he told Entertainment Tonight last September.
That may be so, but we admire it! Keep bending, David!
Follow Randee Dawn on Twitter.