Tra-la-LAAA!
With more than 80 million copies of "Captain Underpants" books in print worldwide, there's a good chance one or more of the graphic novels are sitting on your kids' bookshelves right now.
And author Dav Pilkey's latest series "Dog Man" is following close behind its underwear-clad predecessor, with more than 10 million copies of the books currently in print.
In a recent Facebook live, the successful illustrator and writer did some sketch drawing with TODAY Parents editor Rebecca Dube and talked about his two upcoming "Dog Man" books, the new "Captain Underpants" original series coming to Netflix, and how he began dreaming of his now-famous cartoon characters way back in his elementary school days.
We knew Pilkey was a talented artist before the chat, but here are five things we learned about the man who is inspiring millions of kids — including our own — to read.
1. As a child, he found school challenging.
Growing up in Ohio, Pilkey was diagnosed with ADHD and dyslexia. The author says his teachers would send him into the hallway as a punishment for talking and being disruptive.
"My teachers didn't quite know what to do with me," he said. "They were a little frustrated so they would send me into the hallway a lot... that was kind of the only way they could have a little peace and quiet in the classroom."
Never miss a parenting story with the TODAY Parenting newsletter! Sign up here.
Pilkey also recalls feeling like an outsider in elementary school, as being singled out for his behavior often caused his classmates to avoid interacting with him.
2. His most famous characters came to him as a kid.
In second grade, during his aforementioned trips into the school hallway, Pilkey would find a piece of paper and fill his time by drawing. During these drawing sessions, Pikley thought of both of his most famous characters — Dog Man and Captain Underpants.
"So this frustrating time for me ended up being kind of a happy time for me," he said.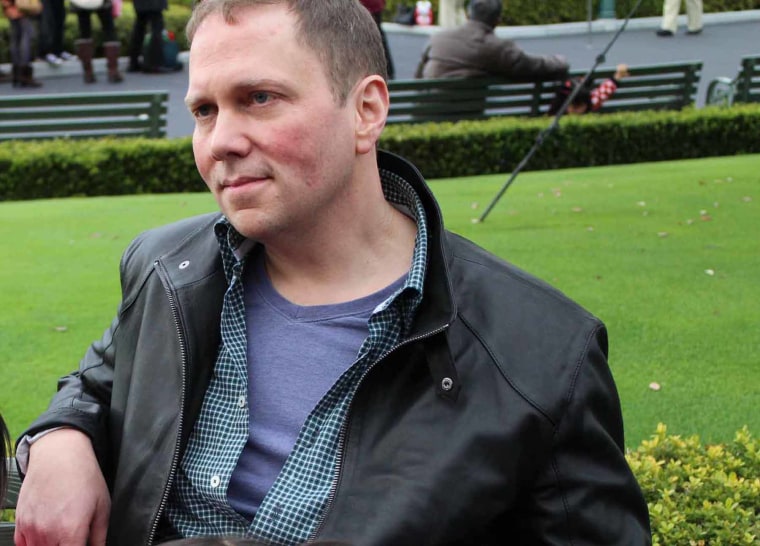 3. His parents embraced his creativity.
Pilkey says his parents, Barbara and David Pilkey Sr., were supportive of his creative endeavors and patient with his reading and attention disorders even when his teachers were not.
"My mom would always say, 'Well, maybe something good will come out of all of this,'" said Pilkey.
"It was so nice to come home to a place where I felt like I had a safe place — a place where I could be myself. I felt so encouraged and so loved, and that really made all the difference for me."
Pilkey's parents would commission their young son to create artwork, comic books and characters for them.
"Every time I would make a comic for them, they would read it and they would laugh in all the right places," he recalled. "That encouraged me to be very creative."
When Pilkey received his first book deal, his parents presented him with a sweet gift — all the comics he had made for them over the years.
"They were the only comics that actually really survived my childhood, so they were nice to see."
4. He credits his learning difficulties with helping him handle rejection as an adult.
"Having the challenges of ADHD and dyslexia helped me a lot with dealing with rejection because I felt like an outsider a lot of the time when I was a kid," said Pilkey. "I kind of grew up knowing what it was like to not quite fit in."
Pilkey says when he began seeking a book publisher, he was able to cope with rejection because of his childhood struggles.
"I handled it a little bit better because it wasn't so foreign to me."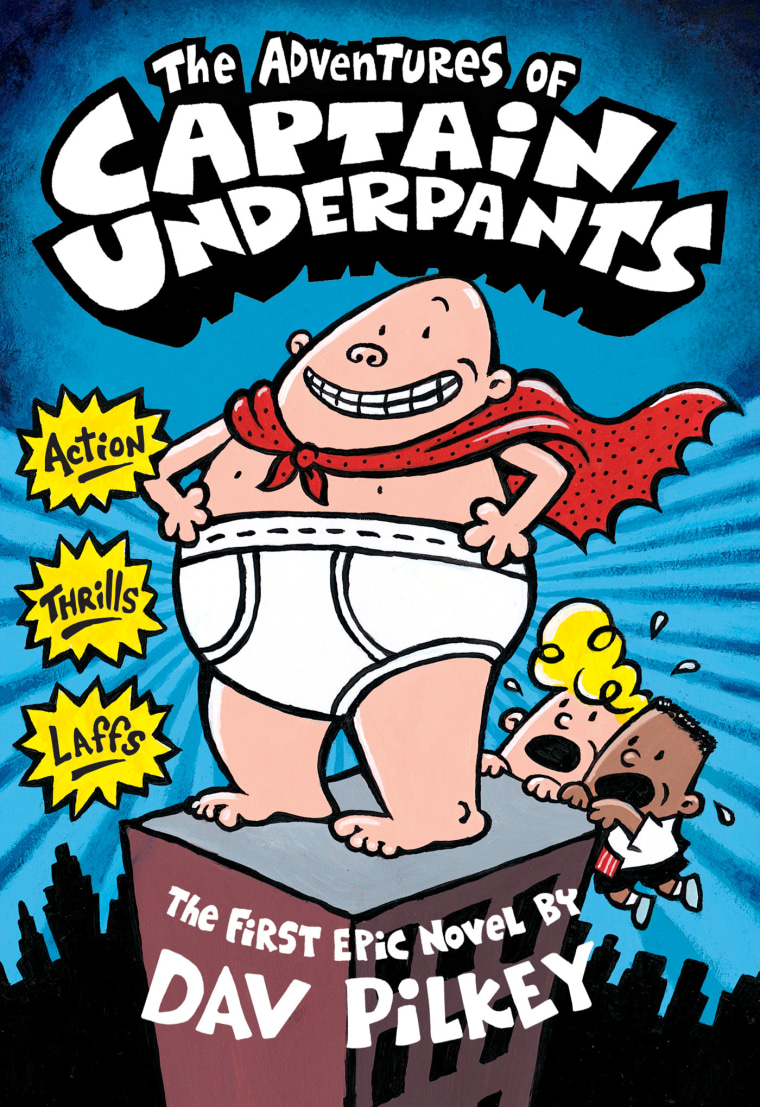 5. The "Captain Underpants" characters George and Harold are versions of himself.
Pilkey says the character Harold is based on the introverted, shy part of his personality, while George is a play on the extroverted part of his personality brought on by his ADHD. But the similarities don't end there.
"A lot of the challenges I was having as a kid, I ended up using for the 'Captain Underpants' books," he said. "The characters of George and Harold — well, they have a lot of the same challenges that I had and they also have very supportive parents who are helping them through it as well."