Kaitlin Peters knew her father had just a few months left to live in his battle with terminal cancer, and would never get the chance to see her or her two little sisters walk down the aisle.
So she went to work planning a celebration that would allow him to experience a milestone he would otherwise miss with his three youngest daughters: A wedding dance with each girl.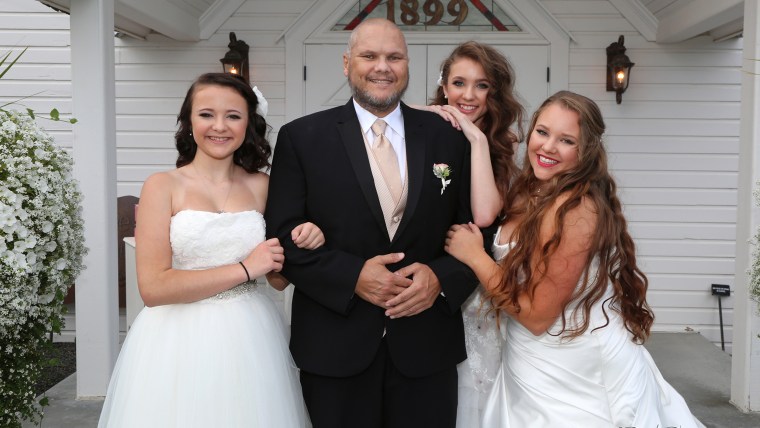 It started months earlier when Kaitlin, 21, went to a friend's wedding and broke down in tears when the bride stepped onto the dance floor with her father.
"Before the music had even started I had a complete meltdown and had to leave the reception," she said. "After that, I started brainstorming about how I could pull something together just as special for my dad and younger sisters."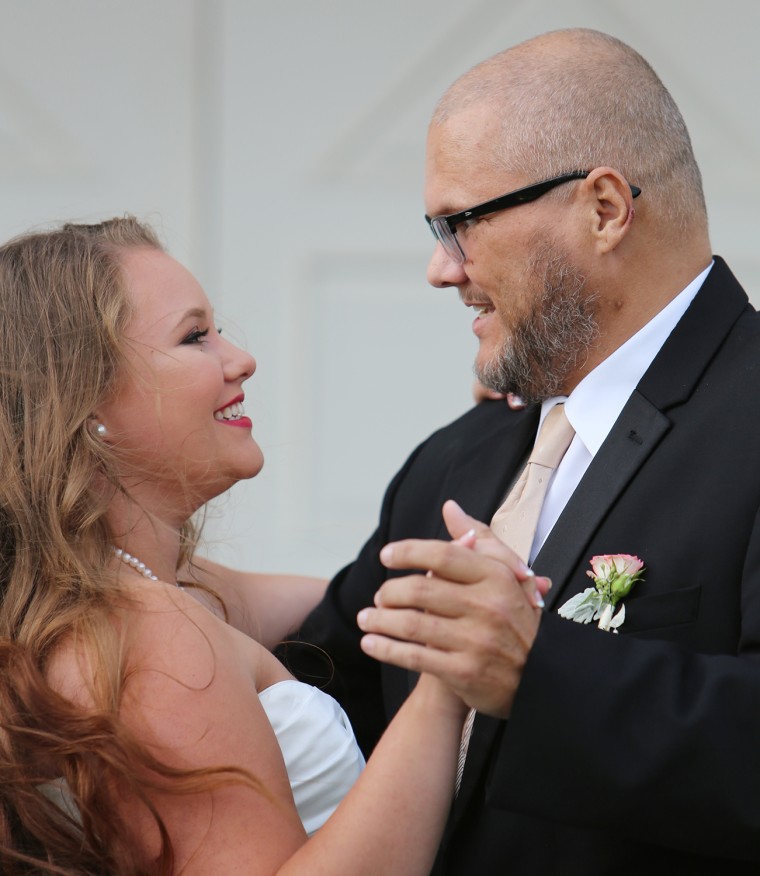 She ended up planning what she calls a full-blown "wedding event" for her 46-year-old father, Kelvin Peters, and her sisters, Isabella, 13, and Kendle, who was 15 at the time. Kaitlin also has an older brother and sister, both of whom are married and have children. 
"I needed this, and even though my sisters probably don't know it, they needed it too," Kaitlin said of the Sept. 25 gathering in Boise, Idaho. "They're not thinking about kids or spouses right now, but I didn't want them to miss out on a milestone I think all women should have."
After posting the idea on both Facebook and an online fundraising site, more than 20 businesses immediately jumped in to help.
"We secured all the vendors in about four days. They donated everything, 100 percent," said Kristen Cole, who helped organize the event as part of the Wedding Wishes Program by Idaho Event Professionals. "Everyone was so inspired and that's how we got, in four days, enough donations for a $15-$20,000 event. It is absolutely incredible."
Daughter organizes wedding for dying dad: Watch the video from NBC-affiliate KTVB
In addition to photography and videography, other donations included a DJ, the cake, catering, a photobooth and gowns, hair and makeup services for each girl.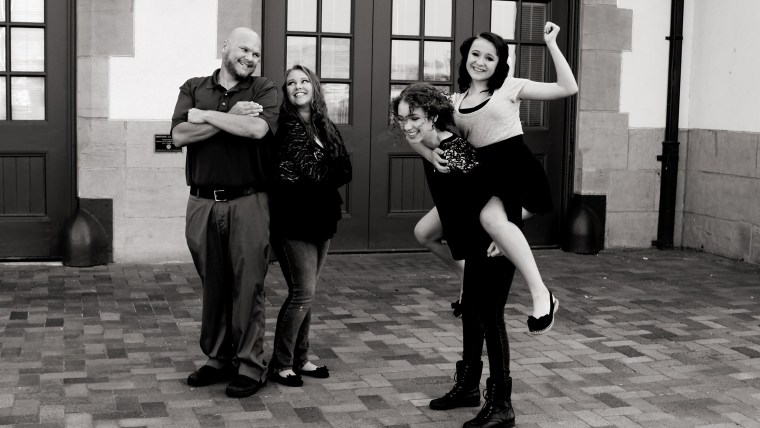 "This was a special event that I could give each of my girls that hopefully will provide a positive memory when the time comes and I'm not around," Kelvin Peters said, expressing pride in each of his daughters for dealing with his diagnosis of bile duct cancer "like troopers."
"Most kids at 13 can't imagine the idea of their father passing. Yet, they've all been dealing with this for nine months with such positive attitudes," he said. 
Peters said he was able to keep it together emotionally right until the moment of the first dance.
"The youngest, Isabella, she broke down in tears, and that's where I broke down," he said. "And then Kendle broke down in tears, and again, I broke down because I wasn't expecting that from the two of them. They are very solid girls."
Peters also provided a secret gift for each daughter and recorded video messages for each girl to open at their actual weddings, whenever those occur in the future. He also recorded messages for each of their future husbands, letting them know of his expectations and his hopes for the family.
"I said if he could live up to all that, then he could have my blessing," he said, of the man he'd hope would marry his daughter.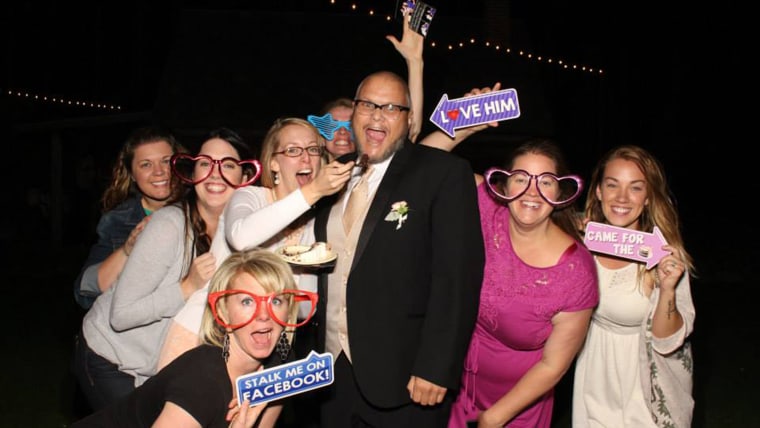 Kaitlin said she can't believe such a huge celebration has taken place already.
"I'm sad it's over but I'm overjoyed. It was amazing that we're able to do everything," she said. "I was just absolutely determined to make it happen. I don't know what it was, there was something in me that needed these memories."
Kaitlin said she hopes her event inspires other people in her position. 
"I know my family and everyone involved want to share this as a story of hope," she said. "We are filled with hope and prayers and love, that we're not giving up on anything."
Follow TODAY.com writer Eun Kyung Kim on Google+ or on Twitter.