When Charlie Kwentus decided to stop treatment after years of battling a brain tumor, the father of two knew he wanted quality days with his family over quantity.
And thanks to the help of a non-profit organization near the family's home in St. Louis, Kwentus, 42, and his daughters, Maren, 9, and Zoe, 13, got a quality night together they will never forget.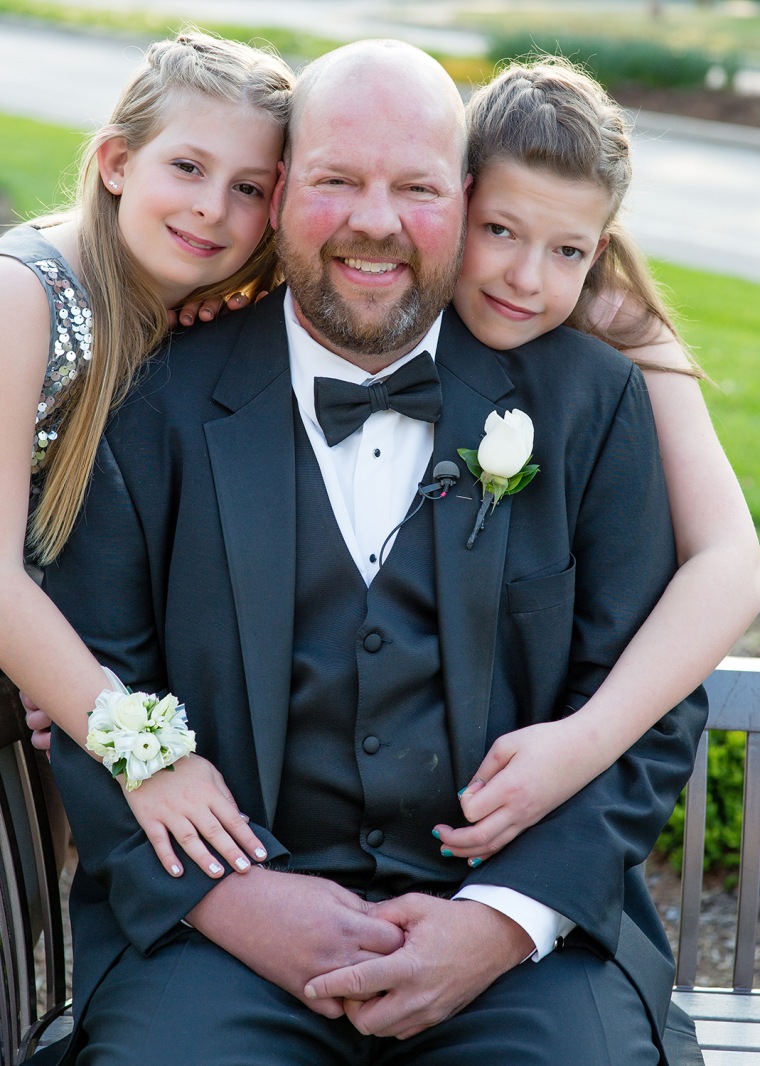 Annie's Hope, which provides support to children and families dealing with the loss of loved ones or an anticipated loss like a parent with a terminal illness, helped the girls fulfill their wish of getting a special night with their dad.
Knowing that he might not be there for their proms, graduations and weddings, Maren and Zoe wanted a similar type of night to remember with their father.
On April 16, Kwentus put on his tuxedo while the girls had a day of glamour before taking a limousine to the Westborough Country Club in St. Louis for a fancy dinner and a special dance together. Kwentus also made sure to let his daughters know how much he loves them.
"It's overwhelming,'' Kwentus told Mike Bush of NBC affiliate KSDK. "It's like pinch me, I'm in a dream."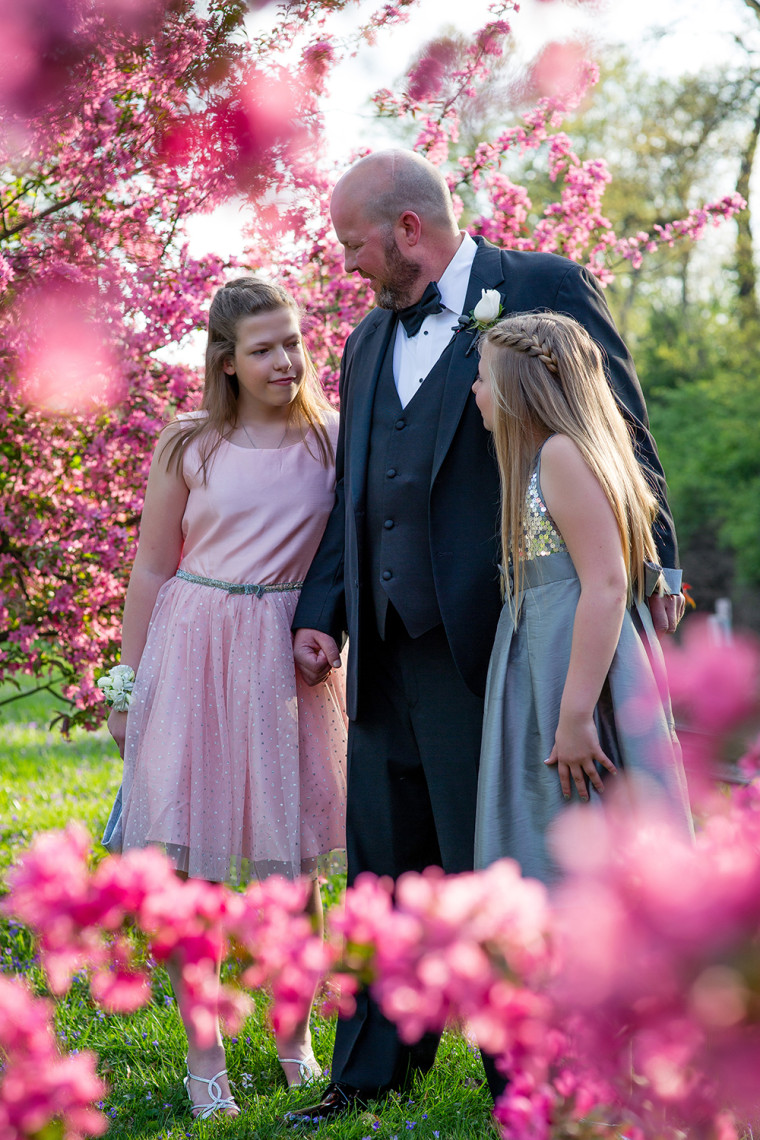 The family has been working with Annie's Hope for four years since Kwentus was diagnosed with Oligodendroglioma, a type of brain tumor. The organization was able to get all of the services from the big night donated by local businesses.
"We were just so happy that everything worked out so that we could do it now while he can still dance with the girls,'' Brooke Hutson Gibson, the relationship manager at Annie's Hope, told TODAY.com.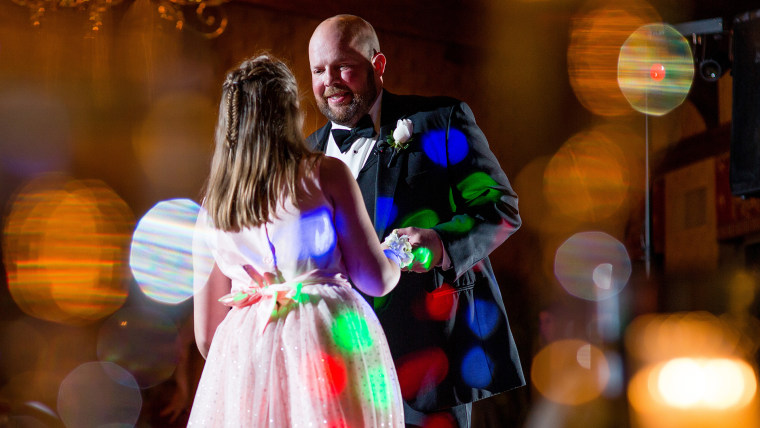 Annie's Hope was founded in 1998 and works to help grieving families create memories with recordings, videos, scrapbooking and more, but the night with Kwentus and his daughters was its biggest undertaking yet.
"It's really opening the door for conversation for families that want to talk about it before the death,'' Gibson said. "They're realizing that grieving children need help before the death to process all that's going on and address their their fears.''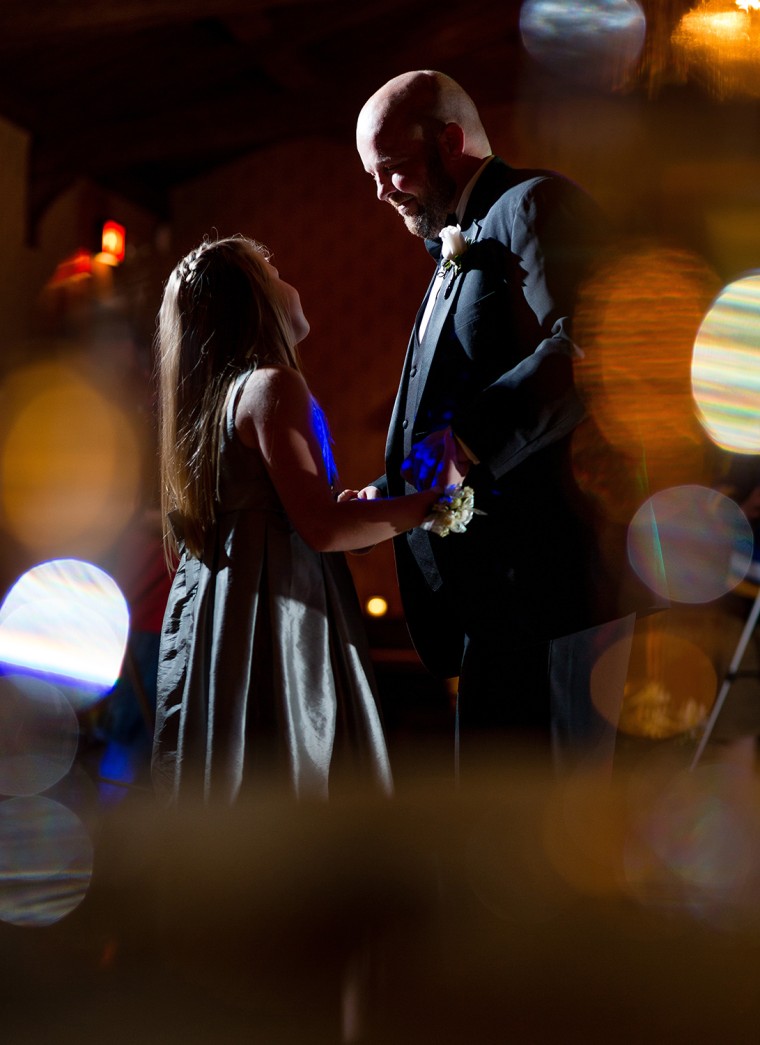 The family has worked closely with Megan Hopkins, the Horizons program coordinator at Annie's Hope, to address a difficult situation.
"When you talk to Megan about when she first met with the girls, they were really shy, didn't want to talk and didn't want her to be there, but now they have progressed so much,'' Gibson said. "As a family they have become closer.''
"I feel like we're building a bank of memories that will last a lifetime," Kwentus's wife, Courtney Beers, told KSDK. "They have to last a lifetime."