Bailey Sellers of Knoxville, Tennessee, has a dad who never forgets to send her flowers on her birthday ... even five years after his death.
Sellers was just 16 years old when her dad, Michael Sellers, passed away from cancer in 2013. "For six months I watched him deteriorate ... I was happy he was no longer suffering, but sad because I lost my dad," she told TODAY.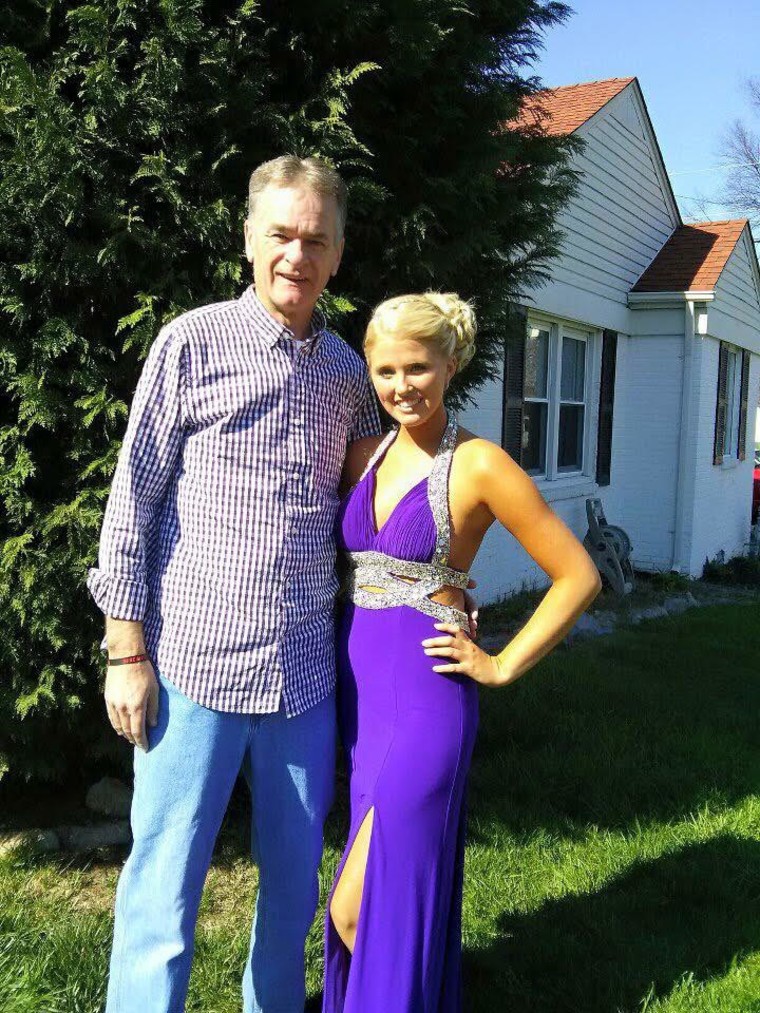 Two months after her father's death, Sellers arrived home on her 17th birthday to find a surprise bouquet on the front porch. The card read, "Happy birthday. You'll be receiving these until you're 21. Love, Daddy."
Sure enough, every year, Sellers would get birthday flowers from her dad. While Sellers was touched by the gesture, she began to dread her birthday as an annual reminder of the father she lost too soon — a man who had always made birthdays "so special."
"Growing up, we didn't have a lot of money ... My dad loved us so much, he would eat crackers at lunch and go without eating to give us gifts," Sellers explained. "My birthday often fell on the day after Black Friday, so he would go out to get really good deals. He was so proud of the gifts he bought me."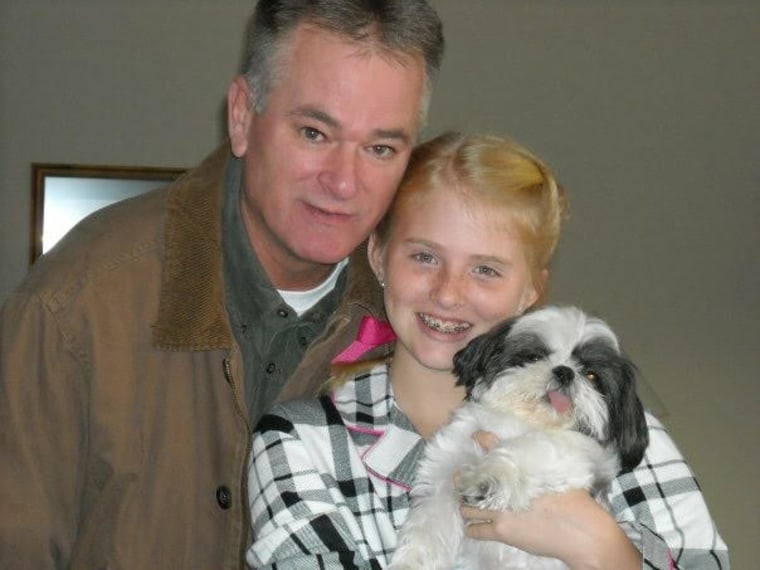 Knowing that the flowers would stop at 21 made this year's approaching birthday even harder. "I felt like this was goodbye," Sellers said.
On Nov. 24, Sellers received her birthday flowers as expected, along with a sweet letter her dad had written to accompany them.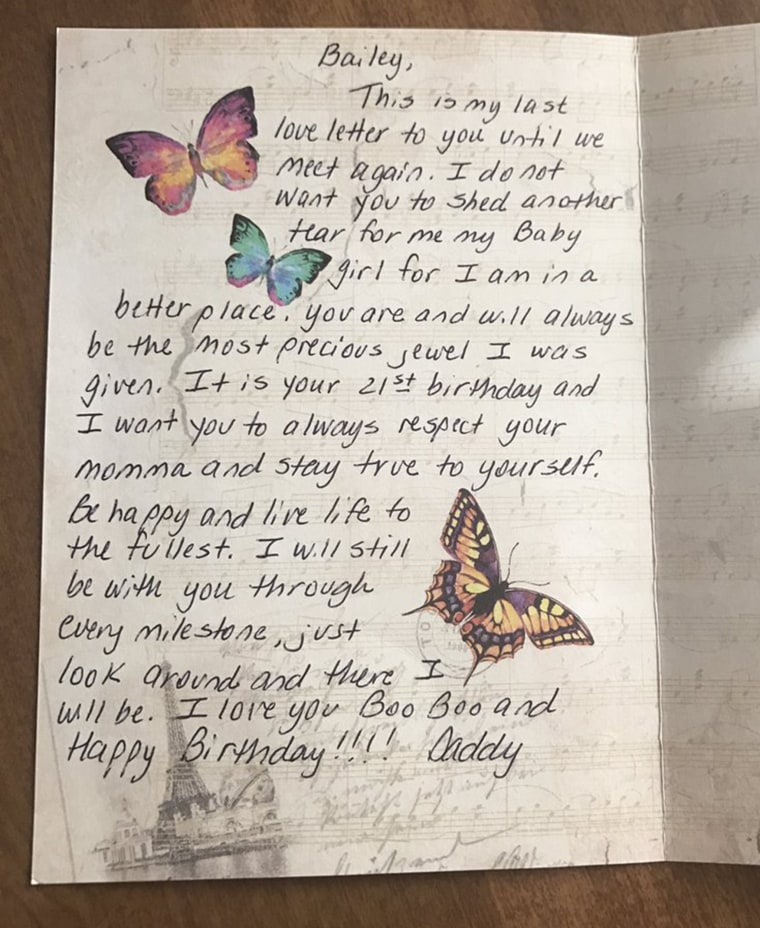 "This is my last love letter to you until we meet again," the note read. "I do not want you to shed another tear for me baby girl for I am in a better place. You are and will always be the most precious jewel I was given."
The letter continued, "I want you to always respect your momma and stay true to yourself. Be happy and live life to the fullest. I will still be with you through every milestone, just look around and there I will be."
Sellers shared a photo of the gift on Twitter. It went viral, gathering more than 368,000 retweets and well over 1 million likes.
Sellers told TODAY that she received "so many sweet messages," not only from people who had lost parents of their own, but also from those who felt inspired to nurture their relationships with their living parents or children.
Rather than feeling like a goodbye, the final note and the attention that's come from it have helped Sellers feel closer to her father than ever. "I feel like he's in heaven watching over me, even sitting right next to me," she said. "If I could tell him something right now, it would be, 'Thank you for everything you have ever done for me, for making me a strong person and loving me unconditionally.'"