/ Source: TODAY Contributor
The force is strong with 2-year-old Sebastian Lopez, who was awoken recently by his dad, Rob Lopez, dressed in full Darth Vader costume.
"Sebastian, wake up," Rob Lopez says in a Darth Vader voice in a viral video of the interaction (which also features consent from mom for this potentially scarring prank). "We can rule the galaxy as father and son. If you refuse to join me, then you must fight me."
While some kids would cry or act afraid if they woke to find the epitome of Star Wars evil in their room, Sebastian grabs his light saber and challenges Darth Vader to a battle, then offers a tour of his bedroom and asks him to read a story.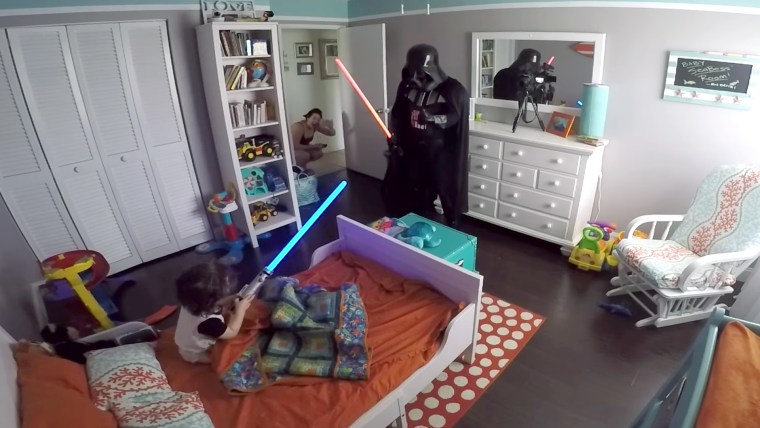 Lopez, who lives in Tamarac, Florida with his wife Tamara, Sebastian, and his 3-month-old son, Benjamin, says his son is a huge Star Wars fan and loves playing with light sabers and action figures from the film.
"To be honest, I had a strong feeling he wouldn't freak out," Lopez told TODAY Parents. "Sebastian is a pretty fearless kid and not much phases him."
Lopez says his son always sleeps with some sort of toy, and had fallen asleep the previous night with his light saber at the foot of his bed.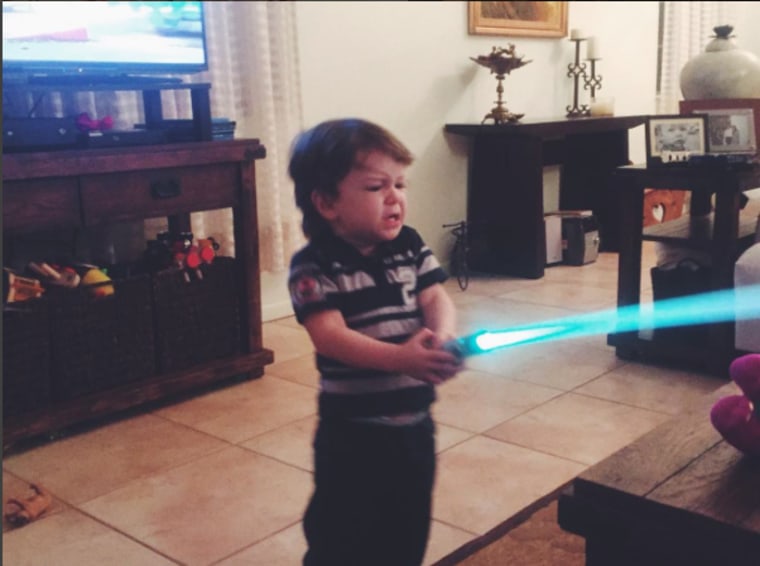 "I simply moved it next to him so he could remember he had it," said Lopez. "He legitimately thought it was Darth Vader. This didn't make the final video, but I actually tried grabbing him and siting him on my lap, but he freaked out a little bit. He was excited to have Vader in his room, but he wanted to keep a safe distance. Once he did that, I took off the helmet and showed him it was his daddy."
As the father of two boys and a huge Star Wars fan himself, Lopez says he loves watching the films and sharing his love of the franchise with his sons. And, Sebastian isn't the only Lopez child who uses the force — Lopez's infant son, Benjamin's middle name is "Han," after the film's Han Solo character.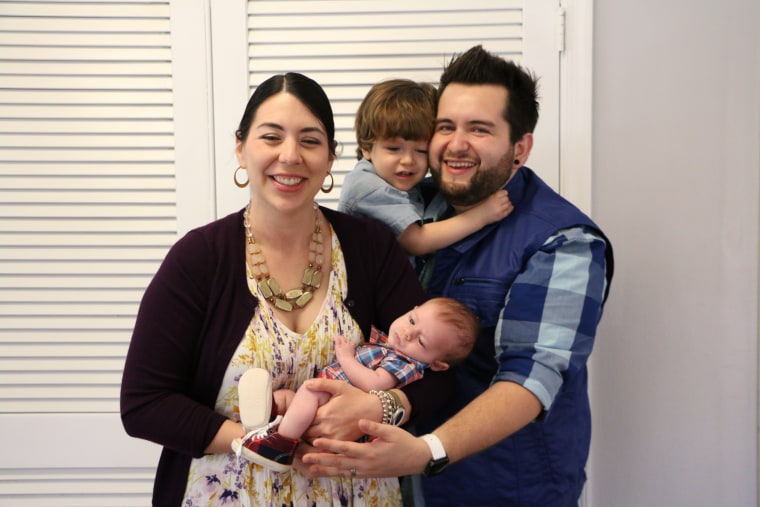 "I love that I can teach my kids about Star Wars and help them stretch their imaginations," said Lopez. "I think so many adults lose creativity and imagination as they get older, and I hope to never lose that and to encourage my kids to be creative!"