Netflix's "Project MC²" focuses on four brainy girls who are recruited by a top-secret spy organization for their stellar science and math skills — so, who better to play their leader than Danica McKellar?
The actress, who's authored several math-related books targeted at adolescent girls, described the new series as "an adorable 'Charlie's Angels' for tween girls" in an interview with TODAY.com, adding, "I play the Charlie."
Her character, The Quail, assigns the foursome their missions, the first of which is to rescue a prince. "It turns that typical damsel-in-distress storyline on its head," she observed.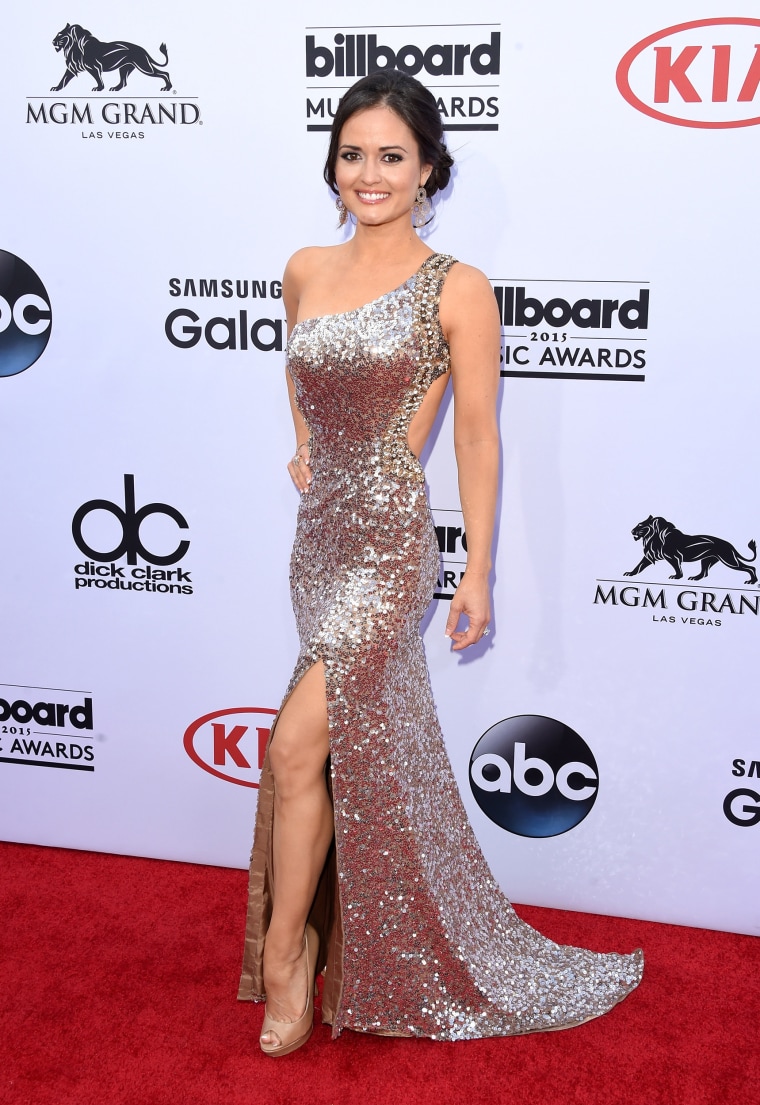 McKellar, 40, said the show's message — that "you don't have to choose between being the smart girl and being fun and fashionable, and really whoever you want to be" — reflects the mission of her books, which include 2008's "Kiss My Math: Showing Pre-Algebra Who's Boss" and 2013's "Girls Get Curves: Geometry Takes Shape."
"Girls are raised to believe that their main value comes from their appearance, and I witness this again and again at book signings," she said. "I'll ask, 'How are you at math?' A lot of the times girls say, 'I'm not very good at math.' What are you getting? 'A-.' Boys will say, 'Yeah, I'm doing fine.' What are you getting? 'B+.' The lack of confidence comes from misperception that girls are not going to be as good at math as boys. Girls are still getting that message from reality television, from billboards, from magazines that glorify your appearance."
She added, "What's going to make you happy at your core is finding that inner confidence, knowing you can handle challenges. To learn that is through math and science."
McKellar said a survey she conducted of middle-schoolers that asked the questions "What do you think of smart girls?" and "What do you think of dumb girls?" consistently yielded the response, "There's no such thing as dumb girls. They're just pretending to be dumb."
"There is a serious epidemic of girls dumbing themselves down, thinking they're not going to be smart, and they're not even trying," she said. "Watching 'Project MC²,' which is targeted at girls 7 through 12, you'll get the message, 'I don't want to dumb myself down, because look at these girls. They're smart and capable and fun and popular and interesting, and that looks like the kind of person I want to be.'"
In fact, the lead girl, McKeyla, even reminds her of Winnie Cooper, her beloved character on iconic '80s show "The Wonder Years."
"She's more of the introvert. She's more of the quiet, smart one, if any of them could be called quiet," McKellar said. "And I play her mother."
While playing Winnie during her own adolescence, the actress said she had no idea how popular the character was.
"I did not know that the character was any kind of America's sweetheart," she said. "I had no perception of that whatsoever, not till I was an adult, and people would say that. It was really interesting to learn that and have someone say, 'Of course.' I didn't go to Hollywood parties; I had no outside perspective at all."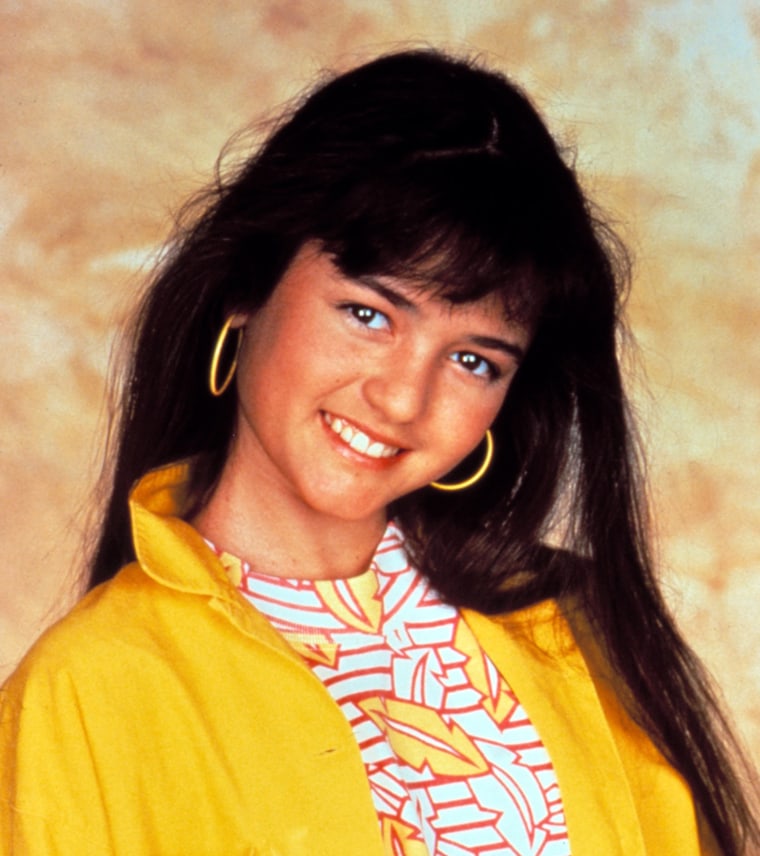 For McKellar, playing Winnie allowed her to live out those pivotal years twice — and art often imitated life during the show's six-season run from 1988 to 1993.
"I broke up with my first boyfriend two weeks before Winnie broke up with Kevin for the first time," she said. "I often experienced things either on the show or in real life very close to the other. And in fact, the producers used to listen to us talking through their headsets and lines would end up on the show two weeks later. I remember Fred [Savage] and I were talking about some guy I had a crush on, and he was like, 'Do you like him, or do you like him like him?' And that ended up in the script."
McKellar, who kept a journal at the time, said her own memories of those turbulent teen years prompted her adult fascination with that age group.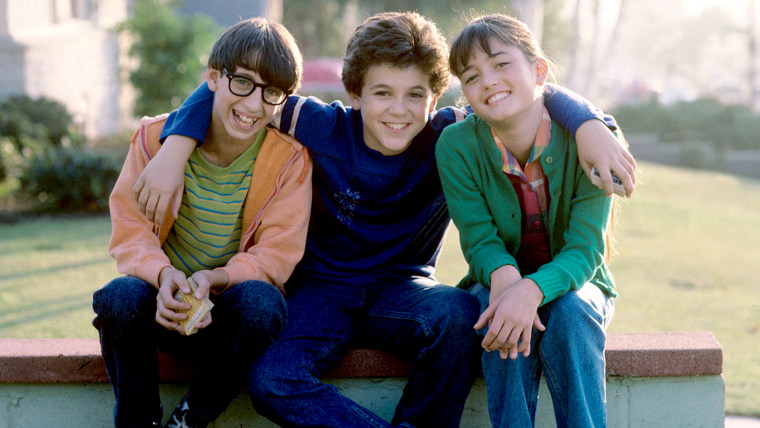 "I remember those days like they were yesterday, and I think that's why it was natural for me to write books for that age, because I remember all those feeling of insecurity and how strong those feelings were. We often dismiss younger ages, like 'Oh, they're just kids.' The strongest highs and lows that you go through are when you're a kid, and one of the things you get as an adult, for having lived longer, is you learn how to mellow out, how to not stress about things. You learn how to manage your feelings. At that age, you don't have skills for that, so it's such a tumultuous time.
"And that's why I love reaching back and talking to myself at that age to say it's going to be OK, and here's why."
As for where Winnie and her on-and-off beau Kevin Arnold would be today, McKellar has a few thoughts.
"Well, they didn't get together on the show, I hate to say it. I think they're both married with kids and I think Winnie Cooper is doing something fabulous and science-y for her career."
"Project MC²" premieres on Netflix Aug. 7.