There's a new little racer on Team Earnhardt!
Amy Earnhardt, wife of retired NASCAR superstar (and "NASCAR on NBC" analyst) Dale Earnhardt Jr. have welcomed their first child, Isla Rose. The new mama posted about the arrival on Twitter May 1:
Dale, 43, and Amy, 36, met in 2008 when she was part of an interior design crew that renovated Dale's home. They married on New Year's Eve, 2016. Dale is part of a racing family — his father was legendary NASCAR Hall of Famer Dale Earnhardt Sr. — and he surprised fans last April when he announced his retirement at the end of the season.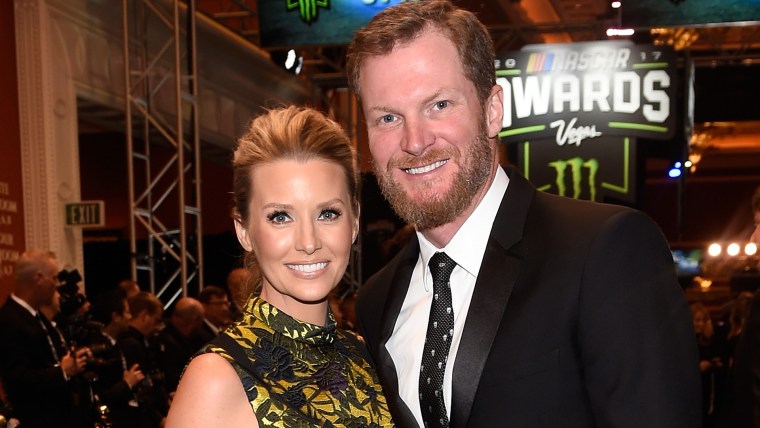 Though we haven't yet seen a photo of little Isla Rose, we have been given a little peep into her wardrobe, from her adorable pink sneakers, which Dale posted a photo of last October when making the baby announcement:
And the lovely christening gown and cap that's a family heirloom in Amy's clan:
Now all we'll need to see is the little one in her honorary racing jumpsuit!
Follow Randee Dawn on Twitter.