Look out, NASCAR! Another Earnhardt is on the way.
Dale Earnhardt Jr. and his wife, Amy, have shared the happy news that they're expecting their first child — a little girl!
The NASCAR superstar, 43, announced the news on Instagram with a pic of tiny pink sneakers, gushing, "Excited to share the wonderful news that @mrsamyearnhardt and I are expecting our first child. A little girl!!!! We are both thrilled and can't wait to meet her."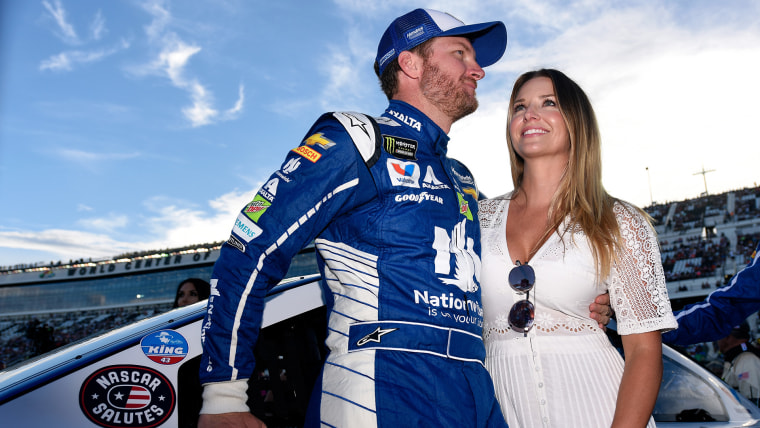 The couple met in 2008 when Amy was part of an interior design crew renovating Dale's house. They married this past New Year's Eve.
The legendary driver, who stunned fans in April by announcing his retirement at this season's end, has made no secret of the fact that he couldn't wait for fatherhood. According to NASCAR.com, he recently told reporters that he "definitely" wanted to have kids.
"I'm excited to start a family, and I hope I'm fortunate enough to do that with Amy," said Earnhardt Jr., who recently chatted with Sunday TODAY's Willie Geist for a segment airing this weekend.
Earnhardt Jr. — whose father was legendary NASCAR Hall of Famer Dale Earnhardt Sr. — added that it would be "weird" to no longer be racing cars when he becomes a dad himself.
"If I have a daughter or son, I think about that, would they understand what I'm telling them or what I did for a long time?" he asked. "I'm hoping to find out all that stuff soon."
Congratulations on this happy news, Dale and Amy!