Tom Brady says his kids are his "true love," and he celebrated them on Valentine's Day.
He posted pictures of his three children, John Edward Thomas, 15, Benjamin Rein, 13, and Vivian Lake, 10, to his Instagram story Feb. 14.
The legendary quarterback announced on Feb. 1 that's he's really retiring "for good" after 23 seasons and seven Super Bowl titles. Brady, 45, previously announced his retirement early last year, but then changed his mind to play this past season for the Tampa Bay Buccaneers.
For Valentine's Day, Brady's story of Vivian was a picture of her in a t-shirt and jeans while sitting on a sandy beach.
"The sweetest," the football legend captioned the post, along with three hearts.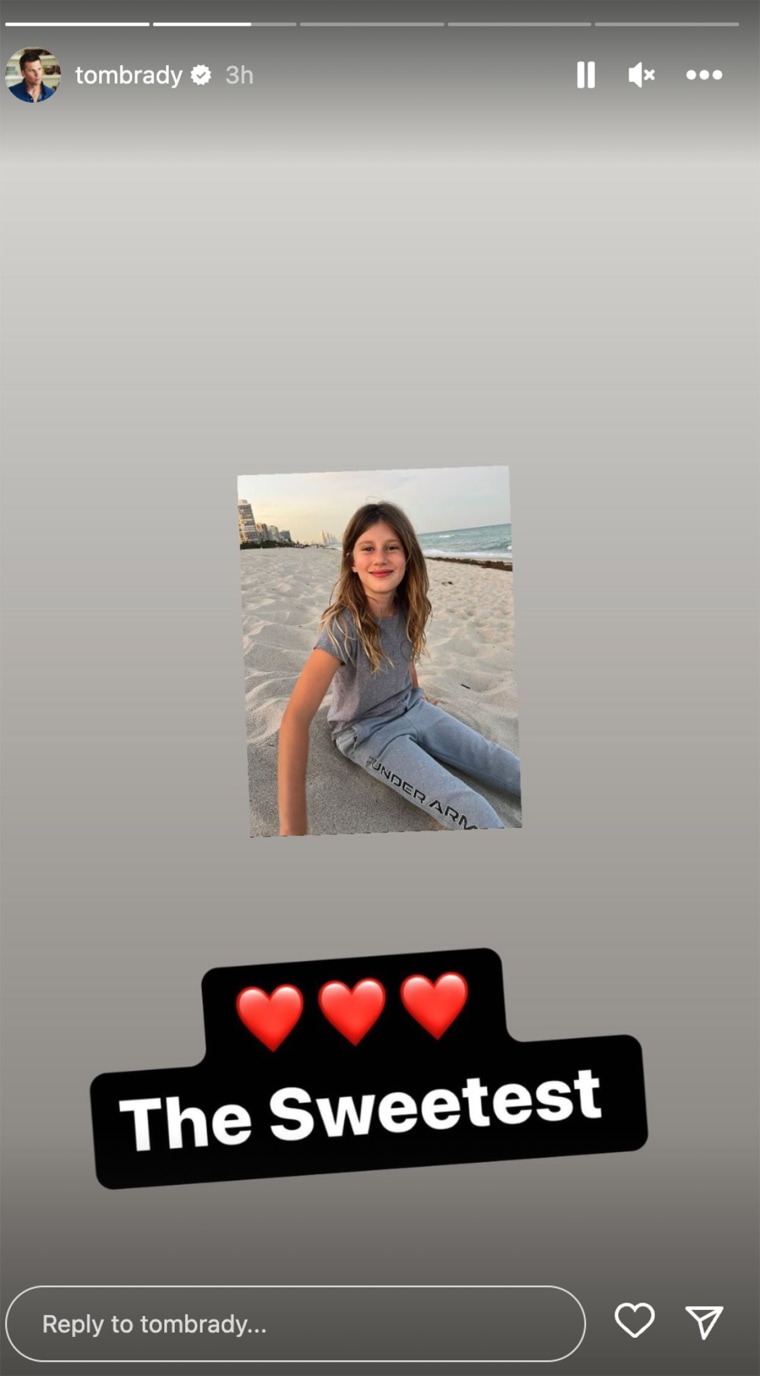 His next story showed her and Benjamin hugging on a sunny day.
"True love," the recently retired NFL quarterback said next to one heart.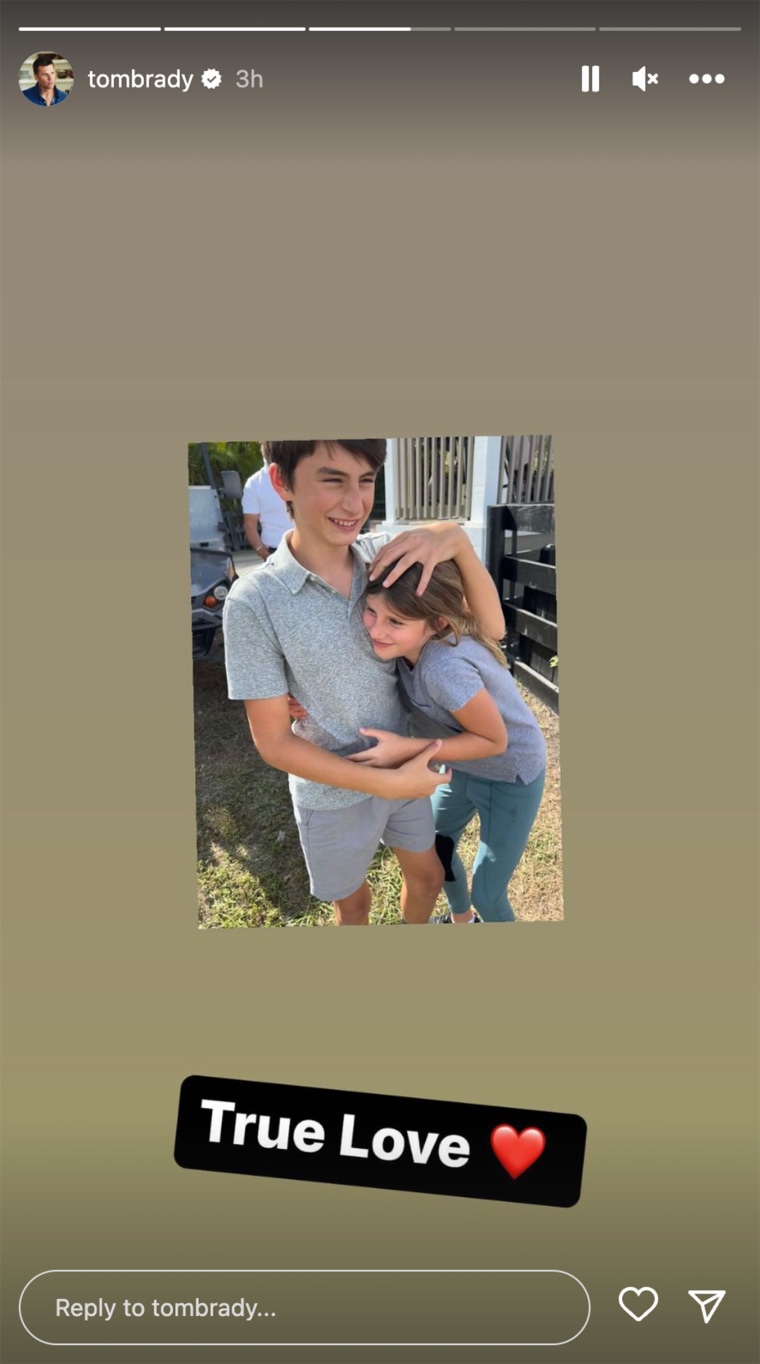 His third story showed Benjamin and a dog, and Brady captioned it with three heart emojis and a dog one.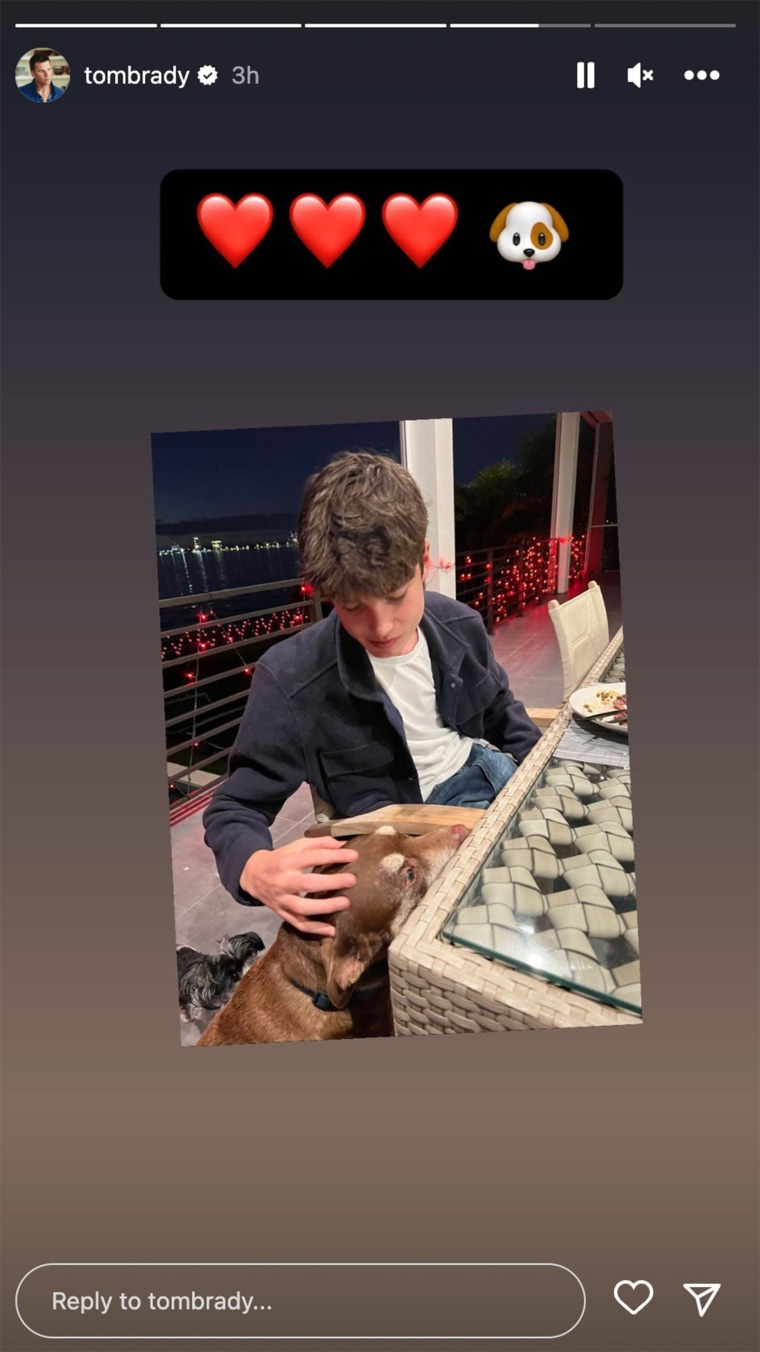 His fourth Valentine's Day story was of his oldest, John, holding a puppy.
"HVD," Brady wrote with heart emojis.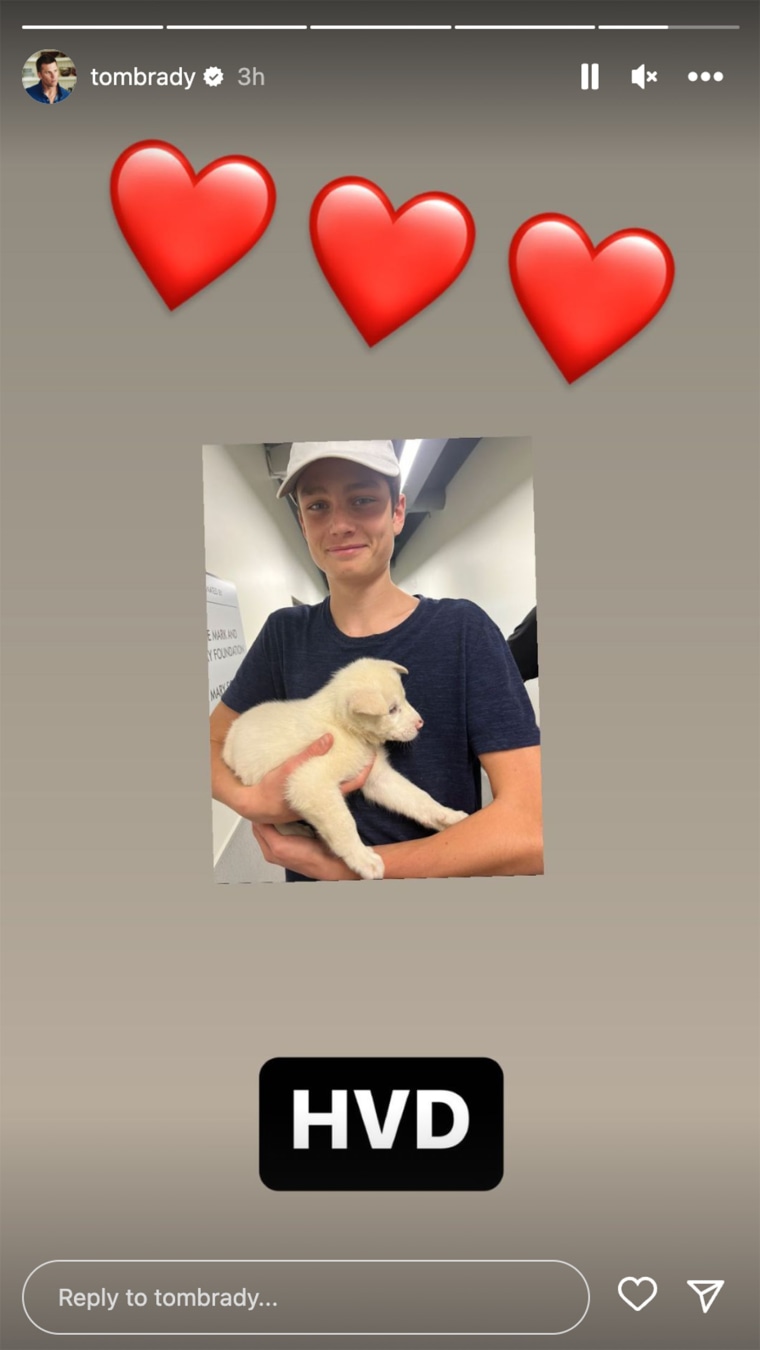 Brady shares his oldest child with his former partner, Bridget Moynahan, and his youngest two children are shared with his ex-wife, Gisele Bundchen.
Brady has been posting more photos of his kids since retiring from the NFL on Feb. 1, when he gave an inside look at his home life in sweet family photos posted to his Instagram story.
In January, he posted pictures to his Instagram story of them goofing around in his hotel room. A couple days later, he posted a group picture with him and Vivian out to pizza with soccer legend David Beckham and his 11-year-old daughter, Harper.
Brady recently shared some of his parenting philosophy on an episode of his podcast "Let's Go," when he talked about the importance of trying new things and experiencing failure.
"I don't want it to go right for my kids all the time," Brady said on the Jan. 23 podcast. "I told them that this morning — I said, 'I want you guys to fail because I want to see what you're made of if you fail and when you fail.' Because life isn't gonna be just a smooth ride, so we gotta develop resiliency. You know, schools teach that, sports teach that, a lot of things are taught through that."