As a young boy, Shaquille O'Neal's parents sent him to the Boys & Girls Club, where he found mentors and a community that kept him focused on his athletic and academic goals.
"In the gym there was a picture of one of the greatest basketball players ever — Julius Erving, Dr. J — and I would try to be him instead of focusing on being clumsy, tall, or laughed at," O'Neal tells TODAY.com in a video call.
Now he's paying it forward.
On May 11, the former NBA star, in partnership with Icy Hot, opened another "Comebaq Court" at The Shaquille O'Neal Boys & Girls Club in Atlanta, his fourth and largest to date, following installations in Las Vegas, Newark, and Miami establishments. The initiative to refurbish basketball courts and other athletic spaces for children in underserved communities is near and dear to Shaq.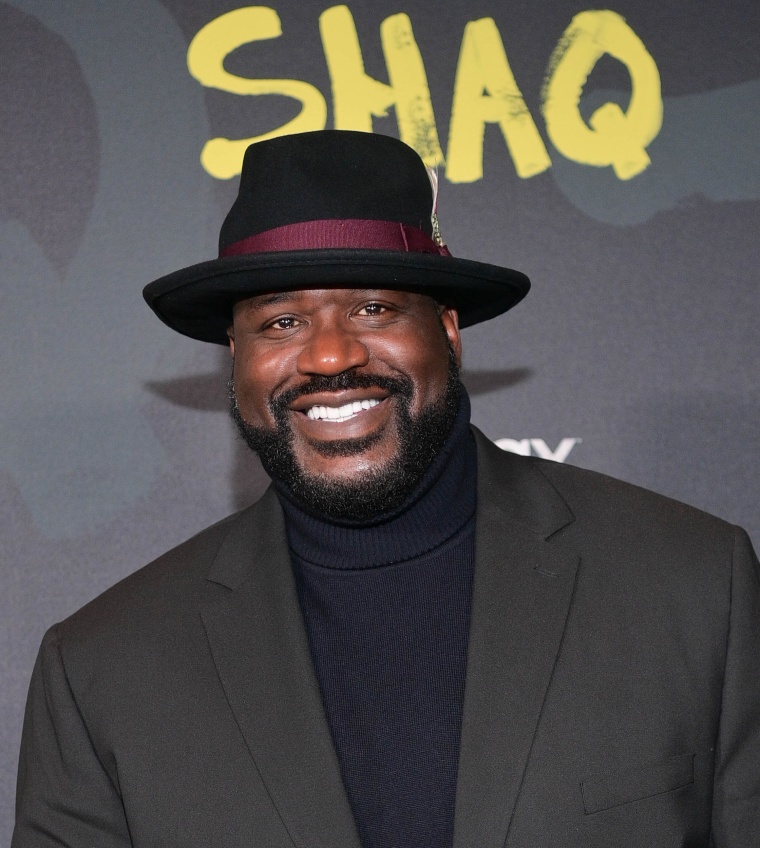 "Be realistic — kids are in school from 8 a.m. to 3 p.m. and a lot of parents don't come home at 3:00," O'Neal, 51, tells TODAY.com in a phone interview. "So it's two hours for kids to be left alone ... there are a lot of single-parent homes and moms who work two jobs. We offer them a safe place to play."
In addition to his massive basketball talent, O'Neal is known for his huge heart. His soft spot shines through his "Shaq-to-School" giveaway for elementary students, plus his many acts of kindness to strangers.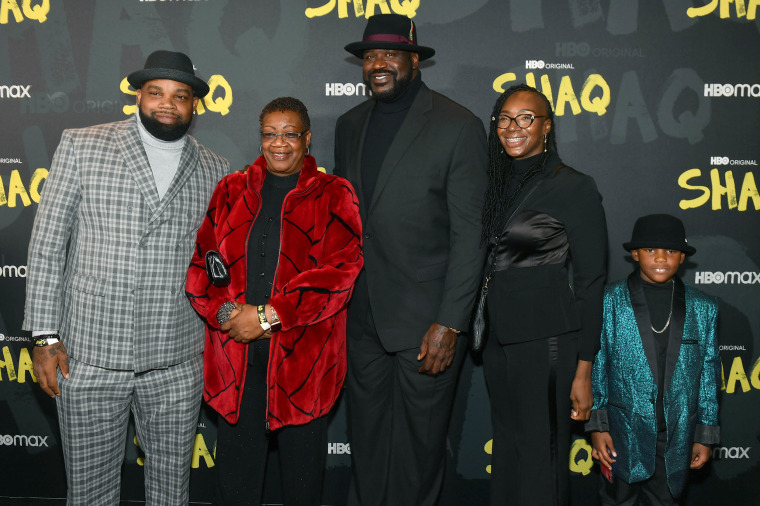 One of O'Neal's latest gestures benefitted a Michigan teen named Eric Kilburn Jr., who struggled to find shoes that fit his size 23 feet. When O'Neal read about the teen's plight in a TODAY.com story posted to Instagram, he commented, "I got you big man," arranging for Kilburn Jr. to receive five pairs of Reebok sneakers and clothing. He even sent his personal tailor to Kilburn Jr.'s home, to ensure the gear was properly fitted.
"That was me in '89," recalls O'Neal. "My father went to all the sports stores and couldn't find me (shoes)."
O'Neal is the father of six children, the youngest of whom is a junior in high school, and all of whom are "perfect," according to the basketball legend.
"Because of the environment my children grew up in, my (parenting) style didn't have to be that hard," he says. "I grew up in a very tough environment … a lot of my father's tactics would be frowned upon now. But it worked for me. I just teach my kids to be respectful ... and I never had those problems that my parents had with me."
"The only thing I can do is show them the way," he adds.
O'Neal's No. 1 parenting rule: Let moms make the call.
"I was gone a lot because of my job and I didn't always want to be the bad guy, so I sort of relinquished my position as (disciplinarian)," he says. "I was the one chasing the kids around the house and taking them to Toys'R'Us. I didn't want to come home after a bad day and go off the handle."
"Kids listen to mom because mom runs everything," explains O'Neal. "Moms rule the world."