Ray Romano is getting personal with his latest project "Somewhere in Queens."
The upcoming slice-of-life dramedy, which Romano directed and co-wrote, is partly inspired by his upbringing as well as his real-life family relationships, the actor shared with People.
In the film, which hits theaters April 21, Romano and "Lady Bird" star Laurie Metcalf play Leo and Angela Russo, an Italian-American couple living a modest life in Queens, New York.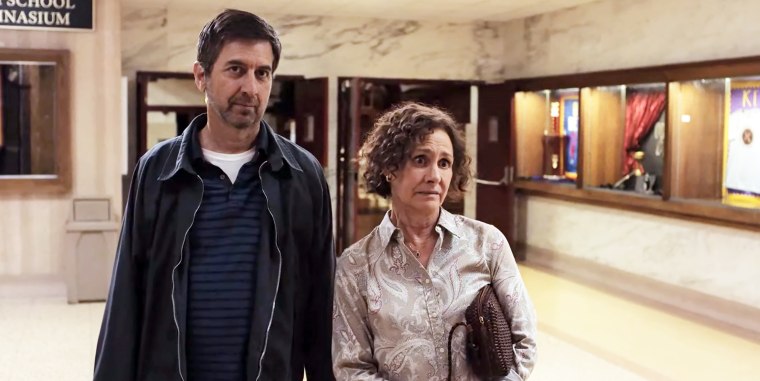 When their only child, Sticks, gets an unexpected shot at playing college basketball, Leo sees it as a ticket out for his son, allowing him to escape the family construction business and live a life Leo never had.
But when Sticks experiences some setbacks, Leo's dynamic with his son is thrown into question. As the movie's trailer suggests, it looks like Leo needs to figure out the difference between cheering on his son and living through him.
Romano, 65, said the father-son dynamic in "Somewhere In Queens" was partly inspired by experiences with his real-life son, Joseph, 25, who was a star basketball player in high school. 
"I used to love going to the games, and I would live vicariously through him with all the excitement," Romano, who has four children, told People.
His son didn't continue his basketball career in college, and Romano said he struggled with this as a dad because he had enjoyed seeing himself as the father who "had the son who was one of the stars of the basketball team."
This was one of the core emotional inspirations for "Somewhere in Queens," he told People. 
"My thought was, what if this (movie) was about a guy who, that's all he had — he felt invisible in his real life and the only time he felt any kind of purpose or attention was through his son and the basketball, and it was ending?" he said. "And that was the jumping-off point of the story."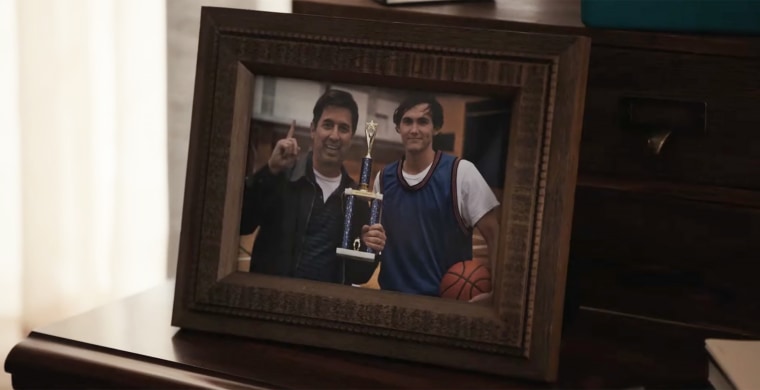 Romano also shared that Leo's wife in the movie, Angela, is a breast cancer survivor — just like Romano's wife of 35 years, Anna, who beat breast cancer more than a decade ago.
While the film focuses on an Italian-American family in Queens, Romano said the movie's themes are universally relatable — just as his hit sitcom, "Everybody Loves Raymond", resonates with people across cultural backgrounds.
"The formula that worked with '(Everybody Loves) Raymond' was it was specific to us, (as) New Yorkers, but it was family," he said. "So it didn't matter where you were from. You identified with it."