A heartbreaking photo shows a smiling dad FaceTiming with his 4-year-old daughter just moments before he was killed by a falling tree branch. 
Jesse Maxwell, a foreman in Monticello, Georgia, was working to restore power to his community on January 13, when he noticed several missed calls. It was his youngest child, River, and she was having a rough night.
"River was really upset because Daddy always did bedtime," Jesse's wife, Hope, tells TODAY.com."He'd do baths and pajamas, then we'd all get in bed together and snuggle. That was mandatory."
During their quick video chat, River showed Jesse the pictures she had colored of the two of them together. The little girl also made sure Jesse saw that she was wearing his shirt.
"She said, 'We're being twins tonight,' and he told her he'd be home soon," Hope, 27, recalls. At that moment, Hope decided to take a screenshot and post the photo along with a sweet caption on social media.
"Thank God I did," Hope says. 
Twenty minutes later, she received a call that Jesse, 32, had been struck in the back of the head by a tree limb and wasn't breathing.
Earlier that evening, Hope says that Jesse sent her a text message that read, "You know I'm going to love you until my soul leaves my body."
That's just the sort of thing Jesse was known to do, according to Hope's sister, Cassidy Brown. 
"They were gross," she jokes. "He was always making comments about how pretty Hope looked. He was so in love with her."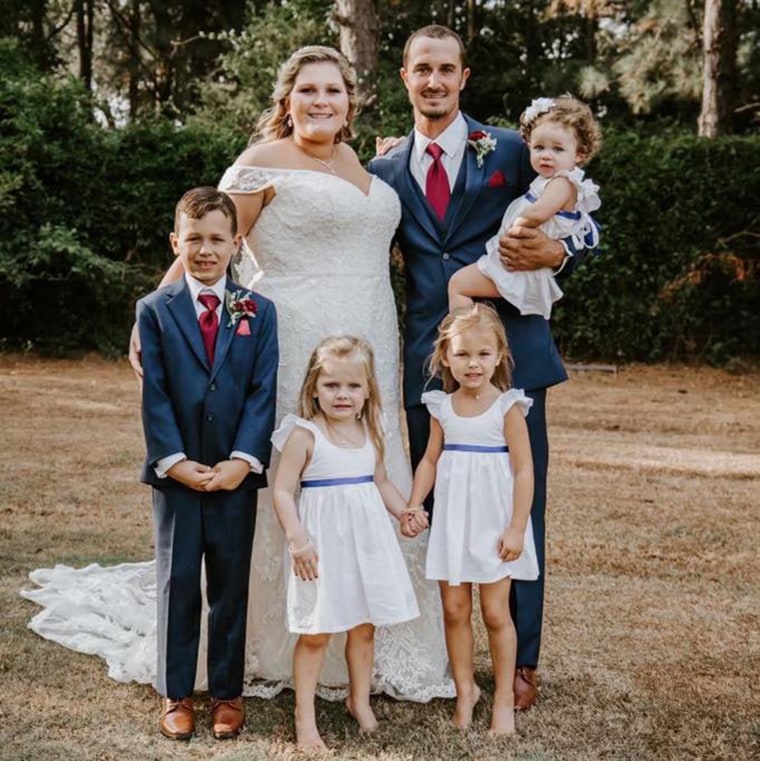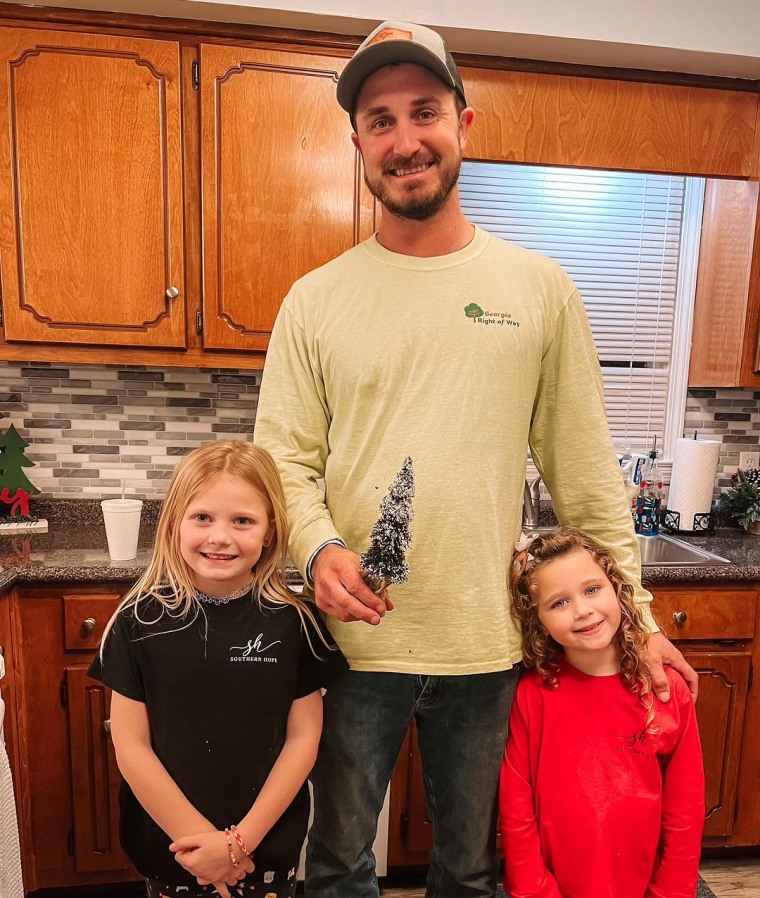 Jesse was also the ultimate family man. When Jesse and Hope began dating in 2016, they both had children from previous relationships. Jesse is also dad of Lucas, 11, and Loryn, 7, while Hope has Maddie, 6.
"Maddie was about a year old, and she immediately started calling him Daddy. She would cry for him," Hope says. "He loved everything about being a dad."
Hope's mother, Jennifer Dailey, recalls how Jesse cared for her daughter after she had a double mastectomy two years ago.
"This is the moment I knew he was extra special," Dailey tells TODAY.com. "Hope looked at us and said, 'My (surgical) drains are full. And he goes, 'I know how to empty the drains. I watched YouTube videos last night. I've got this.'"
Hope says the four children are grieving in their own way. River, the little girl in the FaceTime photo, has been leaning into her faith. 
"River is talking a lot about how she is going to see her Daddy and Jesus in heaven when I have wings," Hope reveals. 
Related video: