Meet Paul Rudd's look-alike, sound-alike son Jack.
Rudd and Jack attended Super Bowl 57 on Feb. 12, where they were interviewed by Fox Sports after the Kansas City Chiefs defeated the Philadelphia Eagles. In the clip, both men are sporting Kansas City Chiefs jerseys and huge smiles.
"I can't believe it," an ecstatic Rudd, 53, told the network. "It was such a great game. Wow, it all just feels so overwhelming. Incredible."
Jack, who apparently shares his father's vocal cords, couldn't stop gushing about the team's quarterback Patrick Mahomes.
"I just wanted to thank Patrick Mahomes for existing, for putting in all the work, so we can all just enjoy his greatness every week," Jack said. "I'm so lucky that I'm alive to watch this. I can't believe he's a real person I don't know how to explain it."
"How is Paul Rudd's son more Paul Rudd than Paul Rudd?" one person asked after Fox Sports: NFL shared the clip on its Twitter.
Added another, "His son sounds just like him lol."
The "Ant Man" actor and his wife, Julie Yaeger, welcomed Jack in 2006. They are also parents of 13-year-old daughter, Darby. The couple will celebrate 20 years of marriage on Feb. 23.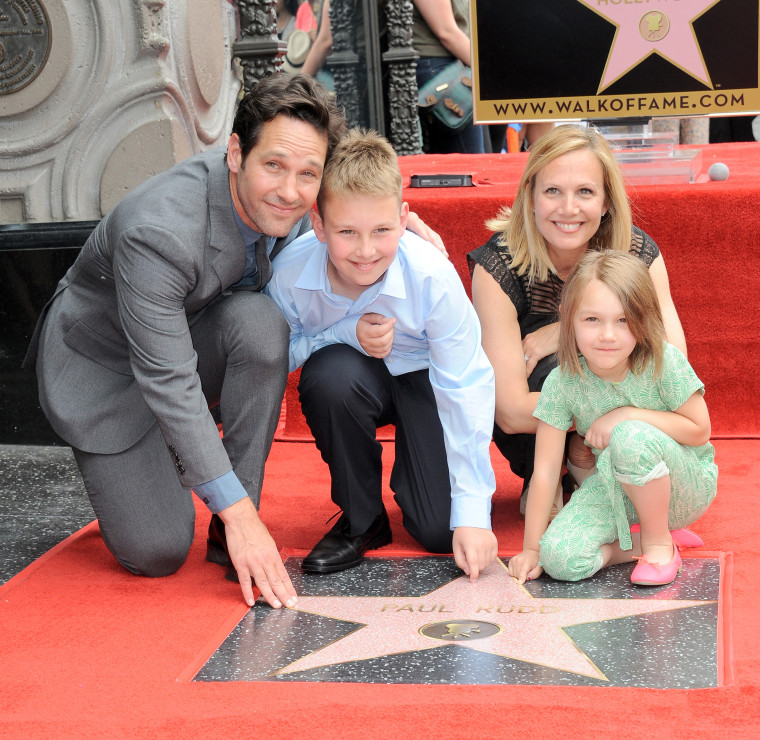 Earlier this month, Rudd chatted about his family with Sunday TODAY host Willie Geist and recalled the moment that Jack realized he was famous.
"I think that my son, when he was about 4 or 5, went to a movie theater to see a movie with his friends. There was a movie poster that I was on. It was in the lobby. So they all just thought that I worked at the movie theater, which I thought was very cute," Rudd told Willie. 
"I think when he was 15, he finally put it all together,' the "Clueless" star added. "(Until then), I never corrected him. I said, 'No, I work at the AMC Loews.'"
Related Video: