Patrick Mahomes' daughter, Sterling Skye, joined her dad on the field after the Kansas City Chiefs defeated the Philadelphia Eagles in the Super Bowl on Feb. 12.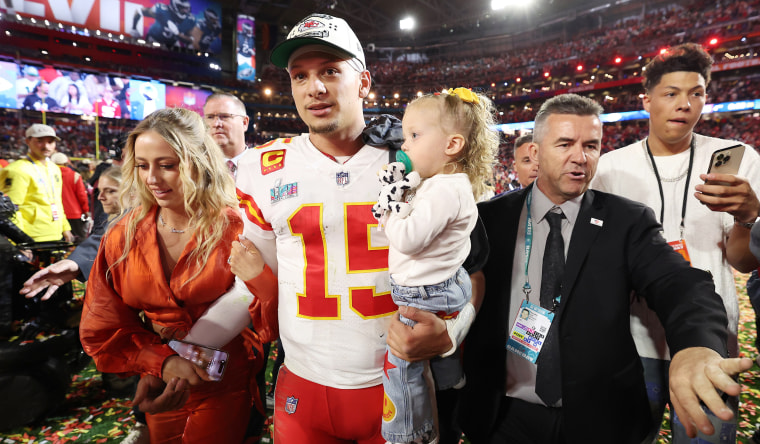 The quarterback's wife, Brittany Mahomes, 27, shared a sweet photo of her and her husband kissing their daughter's cheeks after Sunday's win.
In another cute moment, the NFL star, 27, sat down on the field to hug his daughter, who wore red and gold hair ties in honor of the Chiefs' colors.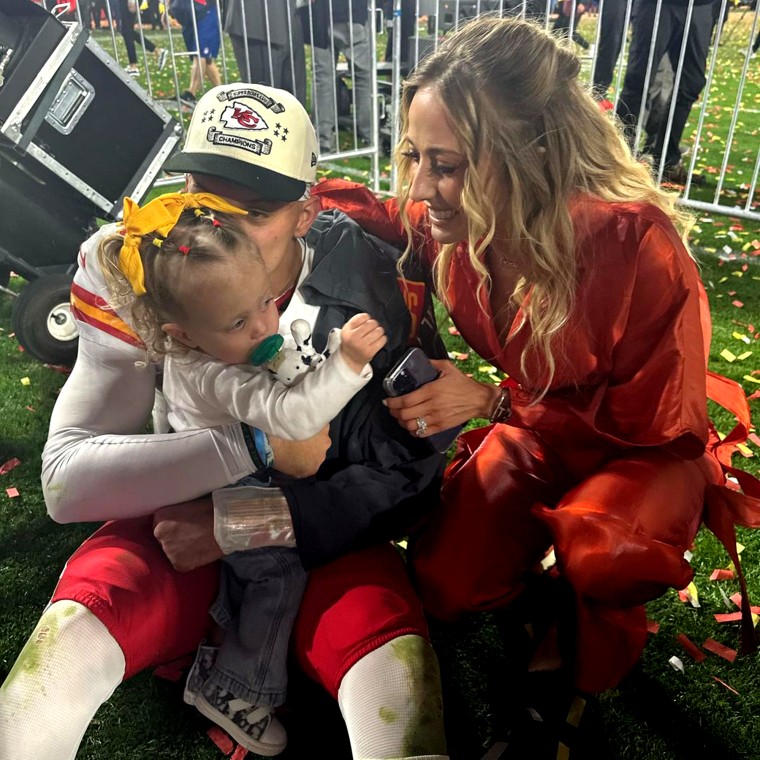 Sterling, who turns 2 on Feb. 20, was no doubt a good-luck charm for her dad, who was also named the game's MVP, giving him a smooch from the sidelines before the big game.
The toddler also supported her dad with an adorable game day outfit, sporting a custom leather jacket and jeans embellished with his jersey number, 15.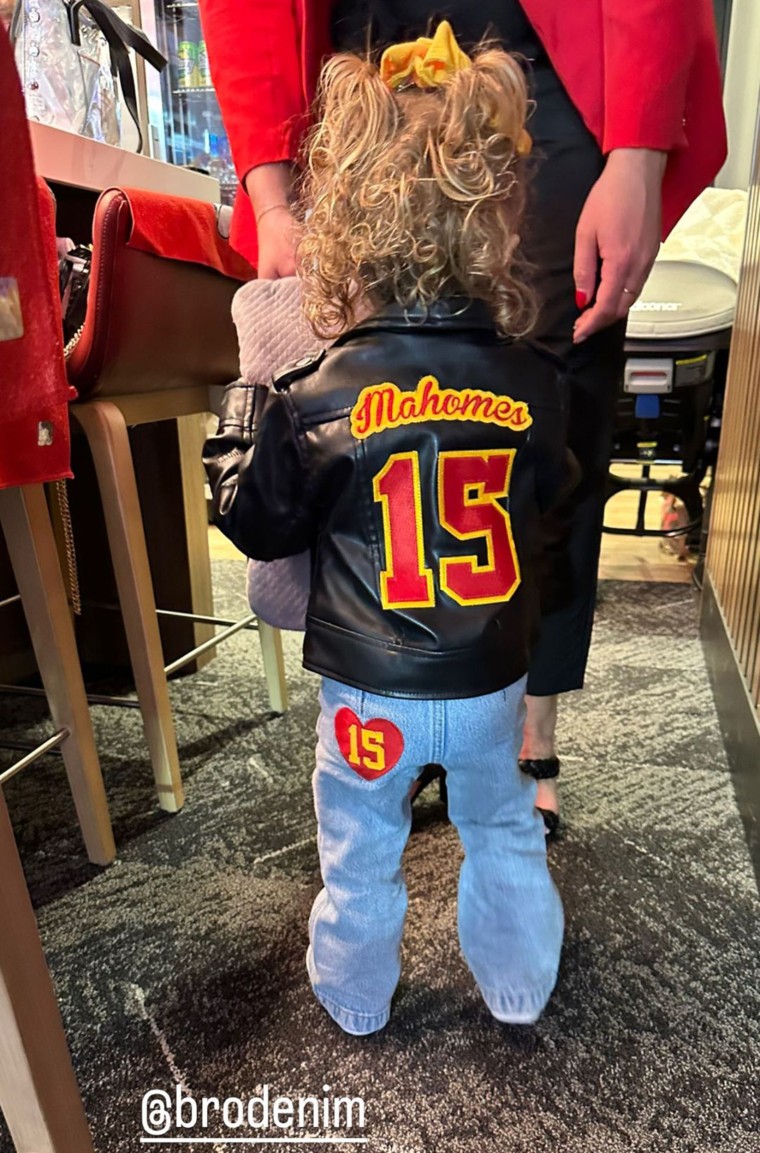 Little Sterling is becoming a regular at her dad's games. She cheered him on at the AFC championship game on Jan. 29 as he led the Kansas City Chiefs to victory against the Cincinnati Bengals, securing his team's spot in the Super Bowl.
In September, Brittany Mahomes also shared cute photos of Sterling supporting her dad on the field, this time sporting a jean jacket with "15" and "Daddy" embroidered on the back.
"Ster girl stayed up past her bedtime to surprise her Daddy!! Her first time on the field to see him," Mahomes wrote in the caption.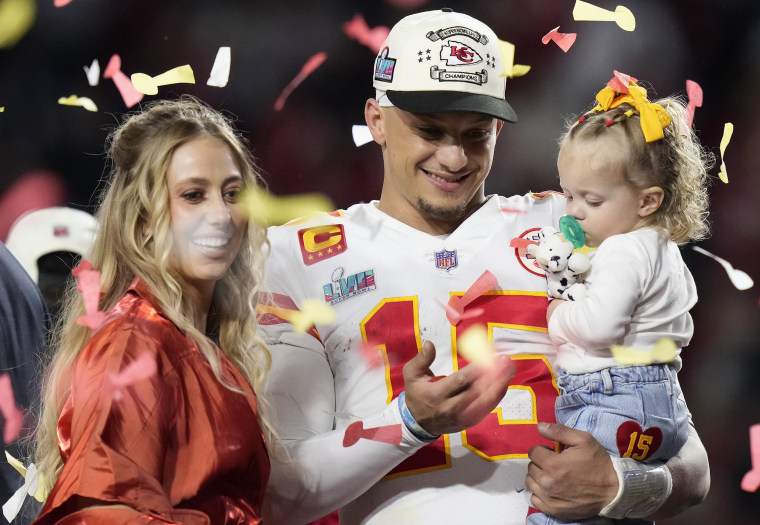 Patrick and Brittany Mahomes welcomed Sterling in 2021. They also share a newborn son, Patrick "Bronze" Lavon Mahomes III, who was born Nov. 28, 2022.
The Chiefs player revealed the sweet origins of his children's names in a press conference in November.
"When me and Brittany had Sterling, we didn't know if it was a girl or boy at first so we started thinking of girl and boys' names," he said at the time. "We wanted them to have that connection and them to be brother and sister forever."
He added that his brother, Jackson Mahomes, came up with his son's nickname.
"He said, 'What about Bronze? It fits perfectly with Sterling,' so we went with that," Mahomes said. "It works out well. He can have his own thing now, where he's not Patrick, he's Bronze, even though he's Patrick. Then, Sterling and Bronze can have that connection moving forward."