A military dad surprised his family by showing up to his son's kindergarten graduation ceremony after a year-long deployment.
Kelby Cook is a medevac Blackhawk helicopter pilot for the National Guard. For the past year, he has been stationed in the Middle East and away from his wife Lexi Cook and their children Kael, 7, and Krue, 2, in Washington, Oklahoma.
"Being away from the wife and kids was probably the hardest part of deployment," Kelby, 31, tells TODAY.com. "I'm really close with my family."
Kael, his dad's "mini-me," cried himself to sleep a lot this year, Kelby says: Normally, "he is stuck to me like glue."
Communication between Kelby and his family was sporadic, with different time zones and a very poor internet connection. That's common for many service members deployed overseas, which doesn't make it any easier.
"We probably didn't speak more than 25 minutes throughout the whole year," Lexi, 29, tells TODAY.com. "It was just a quick, 'How are you, how are the kids?'"
"You definitely have to lean on your faith, friends and family," says Kelby. "The guys with me are going through the same thing."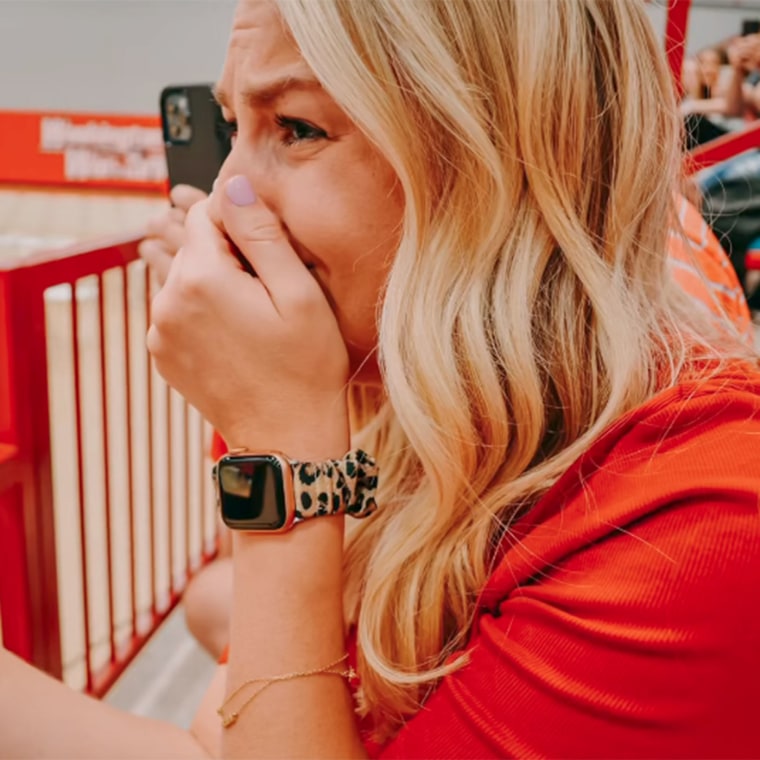 Kelby was scheduled to return home last week, and start a job as a full-time pilot at a local flight facility. His family didn't know he was plotting a surprise.
The dad secretly made arrangements with his father-in-law to drop him off at a hotel one day before graduation. Telling his family that he would return "sometime" that week, he apologized in advance for missing Kael's kindergarten graduation ceremony. Meanwhile, Kelby coordinated the surprise with Kael's school.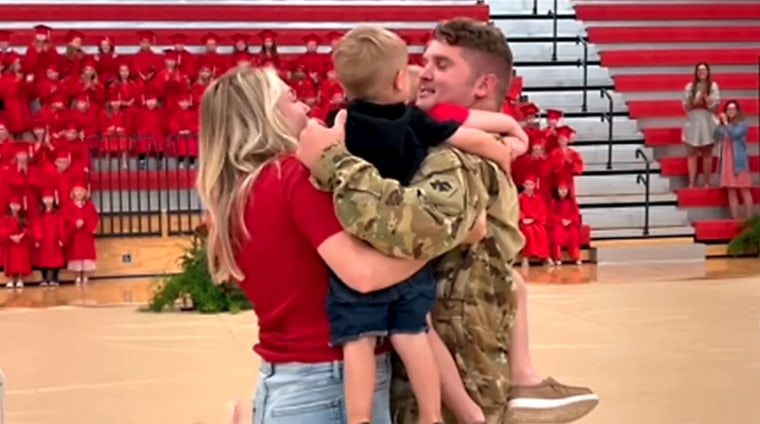 "I was 10 minutes away," recalls Kelby.
On May 18, Kelby arrived at Washington Elementary School for the tail end of his son's graduation, hiding in the back of the gymnasium. When Kael's teacher made a tribute to the boy's bravery this year, Kelby stepped out of the shadows.
In a video of the moment posted to Lexi's Facebook page, she runs toward her husband and jumps into his arms. "I was in complete shock at that moment," she says.
When Kael and Krue realized their dad was present, they ran into his arms, too. "Kael was crying happy tears," Lexi says.
"It was exciting and overwhelming," says Kelby. "Pretty emotional."