This story discusses suicide. If you or someone you know is in crisis, call 988 to reach the Suicide and Crisis Lifeline. You can also call the network at 800-273-8255, text HOME to 741741 or visit SpeakingOfSuicide.com/resources for additional resources.
Swimming legend Michael Phelps is reflecting on his own mental health struggles, as the world continues to mourn the death of Stephen "tWitch" Boss.
"I could put up a happy face in public, but behind closed doors, I was having meltdowns that no one knew about," Phelps, 37, tells TODAY.com.
"Being a male athlete, I think felt like I had to be be big and macho and tough," he says. "We're taught to stuff things down and that sharing feelings is a sign of weakness." 
Boss died of suicide at age 40 last month, and his death shined a spotlight on the dangers of high-functioning depression. Like Boss, Phelps has three children.
In 2014, the most-decorated Olympian of all time locked himself in a bedroom for four days straight and contemplated suicide. 
"I was almost ashamed of the things that I was going through and feeling," Phelps reveals. "I also felt like I was trapped and there was nobody that I could open up to."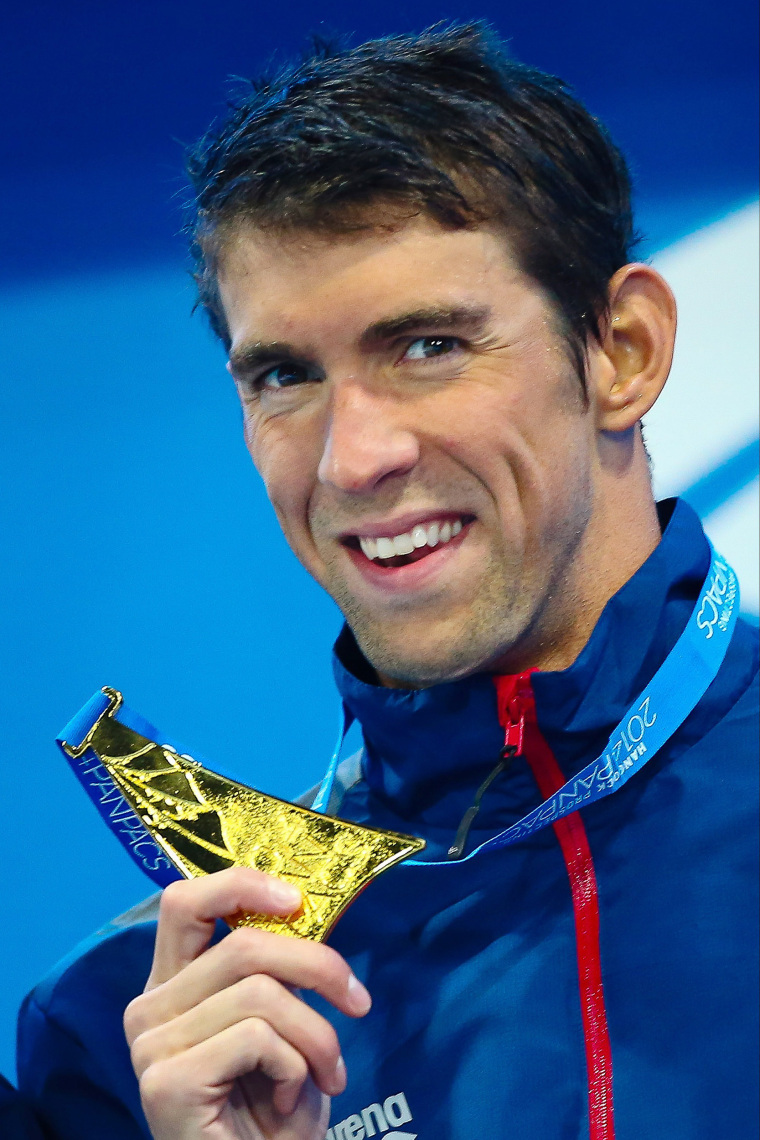 Phelps says therapy saved him.
"I'll be the first to admit I was scared as hell when I went for the first time," he says. "I didn't want to walk in and tell some random person the things that I was feeling — that's hard." 
Phelps isn't alone in feeling that way.  While nearly 12% of women in the United States received mental health treatment in 2019, just 7% of men did, according to the National Health Interview Survey. Phelps hopes those numbers will change.
"If I hadn't allowed myself to become vulnerable, I don't know if I'd be here (today)," he says. "We need to give things a chance."
Phelps, who shares sons Boomer, 6, Beckett, 4, and Maverick, 3, with his wife, Nicole, credits therapy with making him a better dad and husband.
"If we're not taking care of ourselves, how are we supposed to take care of others?" he says. 
Phelps encourages dads to do mental health check-ins with friends. He and Fox NFL reporter Jay Glazer are in touch regularly. Glazer, like Phelps, has been open about his struggles with depression. 
"It'll be like, 'Hey, buddy. Hope all is well. Fighting any roommates in your head?' That's what we call the dark thoughts that pop into our heads," he explains.
Phelps opened up to TODAY.com while promoting his partnership with online therapy company Talkspace and its "Start From the Top' New Year campaign. The initiative encourages people to prioritize their mental health in 2023, just as they would their physical health.
"If you're actually taking time for both, you really become a superhero," he says. 
Phelps kicked off the New Year by writing out a detailed list of goals, he says.
"I'm not going to give up," he says. "2023 is gonna be a good year. I'm gonna crush this year."
Related video: