Melissa Etheridge is honoring the life and legacy of David Crosby, the biological father of her children, one day after his death.
"I am grieving the loss of my friend, and Bailey's and Beckett's biological father, David," the singer and songwriter posted on Instagram, along with a photo of the pair sitting on a couch playing music.
"He gave me the gift of family. I will forever be grateful to him, Django, and Jan," she added. "His music and legacy will inspire many generations to come. A true treasure."
In February 1997, Etheridge's then-partner, Julie Cypher, gave birth to their daughter, Bailey. The following year, in November, Cypher gave birth to their son, Beckett. Both children were conceived via a sperm donor, who they kept anonymous at the time.
In early 2000, Etheridge told CNN's Larry King during an interview on "Larry King Live" that the sperm donor was Crosby.
In the same interview, Etheridge revealed that Crosby's wife, Jan, had offered up her husband as the donor, despite not knowing Etheridge or Cypher for very long.
"That was the oddest thing," Jan told King at the time. "It's really hard to describe it in words. It's just that I believe beings call us, and it fell out of my lips, and I trust that."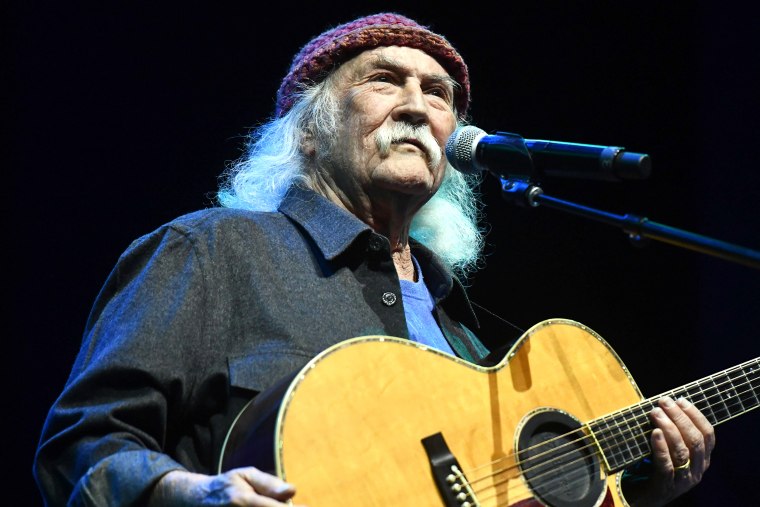 Crosby, a two-time Rock & Roll Hall of Fame inductee and founding member of the Byrds and Crosby, Stills, Nash & Young, died on Thursday, Jan. 19 at the age of 81.  
"He was lovingly surrounded by his wife and soulmate Jan and son Django," his wife, Jan, said in a statement to Variety. "Although he is no longer here with us, his humanity and kind soul will continue to guide and inspire us. His legacy will continue to live on through his legendary music."
Fans flooded the comment section of Etheridge's post to share their grief and condolences.
"No words can express the gift of your children," one fan wrote. "I have always been moved by this story. I'm so sorry for your families' loss."
"You're the first person I thought of when I heard of his passing," another commented, "because of the enormous conscious decision (you) made (to) have him father your son it's heartbreaking."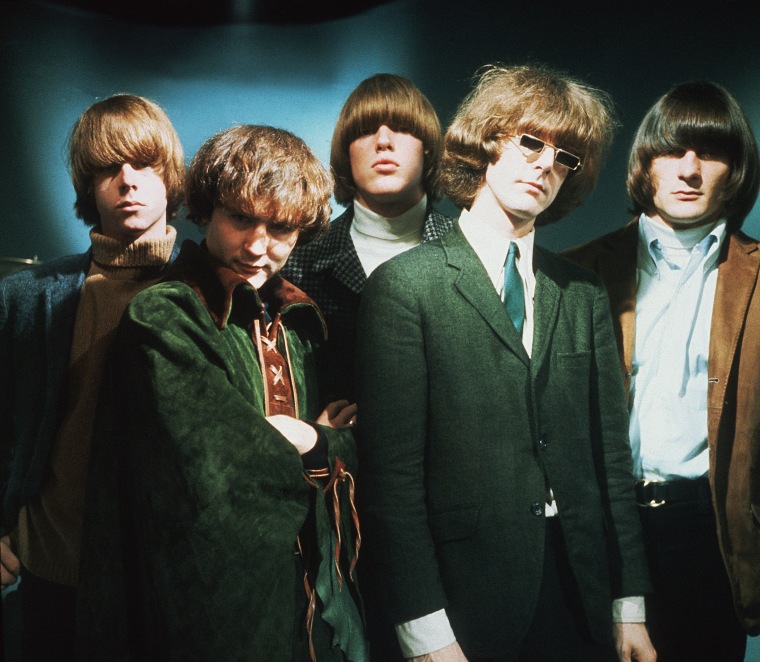 In May, 2020, Etheridge's son Beckett died from an opioid addiction. He was 21.
"Today, I joined the hundreds of thousands of families who have lost loved ones to opioid addiction," Etheridge tweeted at the time. "He will be missed by those who loved him, his family and friends. My heart is broken. I am grateful for those who have reached out with condolences and I feel their love and sincere grief." 
In 2019, Crosby told People in an interview that through all his ups and downs, making music is what made it possible for him keep putting one foot in front of the other.
"It's the one contribution I can make," he told the publication at the time. "See, it's dark out here now. The world is not a happy place. Music's a lifting force. Music makes things better."
If you or someone you know is struggling with addiction or substance abuse, please call SAMHSA's National Helpline, 1-800-662-HELP (4357), or text TALK to 741741.
Related video: