Kevin Bacon is recalling the time he accidentally locked his newborn son, Travis, in a car — and singing the praises of the "superhero" valet who helped save the day.
The "Footloose" star, 64, recalled the scary experience, which took place while he was filming the 1990s sci-fi movie "Tremors," during a recent visit to "Jimmy Kimmel Live."
"We were staying at a hotel," Bacon said of himself and actor wife Kyra Sedgwick. "It was the Chateau Marmont here in L.A., which at that time was one of the few hotels that would allow us to bring the dog ... We had rented a car and I don't know, I was scattered. I wasn't really thinking.
"Pulled up to the valet at the hotel, jumped out of the car, slammed the door, car still running, keys in the car, windows up, baby still in the car," he continued. "And my little guy was, I think, 4 days old at the time. So to say I lost my s--- would be the understatement."
Bacon then recalled that one of hotel's valets stepped in to help. The quick-thinking valet took advantage of a small triangular window on one of the car's doors, a popular feature on automobiles at the time.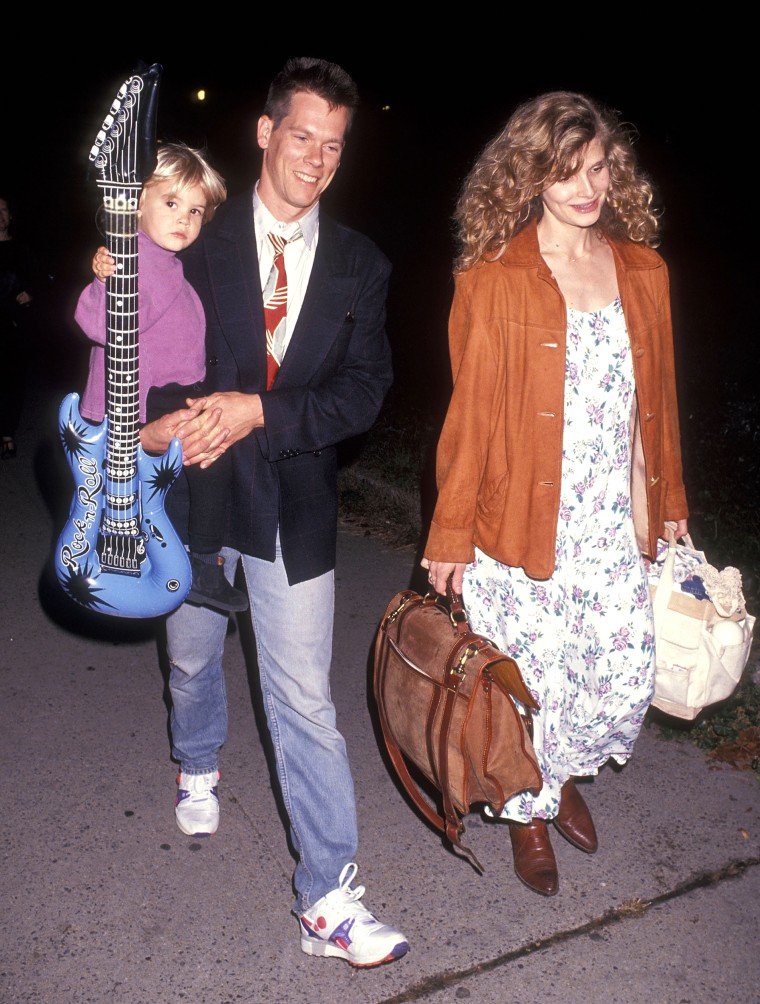 "This amazing, heroic dude, it took him literally 3 seconds. He wrapped a towel around his fist. Bam! Right through that window" Bacon said.
Stunned, Kimmel asked, "Who was the guy?"
"He was the valet at the Chateau Marmont," Bacon said.
"Wow! He punched through the window," said Kimmel.
"Punched through it. Took it right out. I was like, 'Wow, that's some superhero stuff right there," gushed Bacon.
After the valet knocked out the window, he reached his hand in to open the car's door so Travis' parents could retrieve him. "Literally 5 seconds," Bacon said, still in awe of the valet's swiftness.
"I was probably not the first jackass that ever did that, I'm thinking," the actor added as the audience laughed.
Kimmel asked the actor how he thanked the valet for his heroism.
Bacon responded by saying years later he returned to the Chateau Marmont and asked the valet if he remembered saving his son. "He said yeah, and, you know, we laughed about it and stuff ... I would like to think I tipped him well."
Bacon and Sedgwick, who tied the knot in September 1988, share Travis, 33, who's now and actor, filmmaker and musician, and a daughter, "Mare of Easttown" star Sosie Bacon, who turns 31 on March 15.
In November 2021, Sedgwick, 57, posted a photo of grown-up Travis playing guitar onstage to gush over his musical talent.
"My insanely talented kid rocked the house yesterday and I was lucky enough to be there!!" she captioned the shot, which showed the heavily tattooed rocker sporting long dark hair.
"Wish I was too," Kevin Bacon responded in the comments.