Jonathan Majors' daughter didn't know much about his professional life until she learned he's in a movie with Ant-Man.
"All she understands is that I'm in a movie with Paul Rudd, with Ant-Man," Majors said in a Feb. 22 interview on TODAY.
Majors shared that his daughter, who is 9, doesn't see him as famous.
"I've never seen my daughter starstruck," Majors said. "She's like, 'Nice to see you, too' to Paul Rudd and I lost my mind. I was like 'What did you say?' Oh my god."
Despite what his daughter may think, Majors is a star and already has three movies out this year.
He stars alongside Rudd in "Ant-Man and the Wasp: Quantumania" currently showing in theaters. Next month, "Creed III" premieres, in which Majors stars as the antagonist to Michael B. Jordan's character. And earlier this year, he starred in "Magazine Dreams," which premiered at the Sundance Film Festival.
After a clip from "Creed III" played on the show, Majors said that moment was his first time seeing the film. When asked, he confirmed that he doesn't watch anything he's in.
"I've not seen the movie, so that clip is the most I've seen," he said. "I never really have that desire."
But not watching his projects does not equate to a lack of passion for acting.
"In the times in which it wasn't my ambition, it was always my drive," Majors said. "I was always pulled toward it, always felt the need to do it. It's the one thing that stuck with me. It's probably the only thing in my life that has stuck with me outside of my kid."
While his daughter may not understand her father's level of fame, Majors shared that he's making it a point to teach her the difference between needs and wants.
"You look at something and you go, 'Do I need that? Do I want it?'" Majors explained. "And the need is going to help you move forward and the want is going to make you think about it, make you feel something."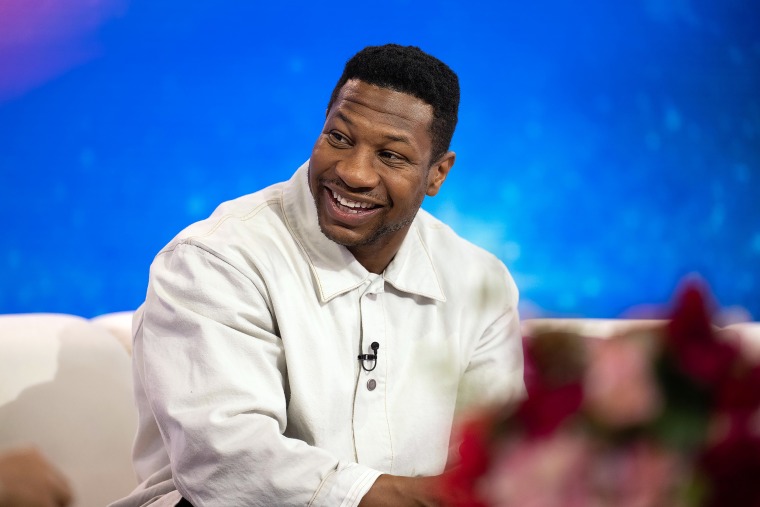 Similar to Majors, comedian Kenan Thompson shared with TODAY.com last year that his children were unimpressed with him and his work "all the time," until they realized he's Tiny Diamond in "Trolls."
"Yes, they do (care), especially when it's something in their world," he said. "They watch 'Trolls' a lot. They're really happy about the whole Tiny Diamond thing. My little one was catching on to it as well. She enjoys the character and everything inside of this musical. But I think she's starting to enjoy the fact that it's me as well. So that's nice. That's exciting."