Jenna Bush Hager can always rely on her father, former President George W. Bush, for support.
Jenna revealed on TODAY on March 16 that her dad texts her a Bible verse every morning to get her day started.
The tradition began not with her but with her twin sister, Barbara Bush, when Barbara was going through a "bad breakup."
"My dad just started texting her every morning and it was something really small, but something very steady that she'd look up to," she told Hoda Kotb and Savannah Guthrie.
Hoda said she could relate.
"Life is so about timing," she said.
"You guys have each texted me something full of faith and meaning at a time when I needed it the most," Hoda added.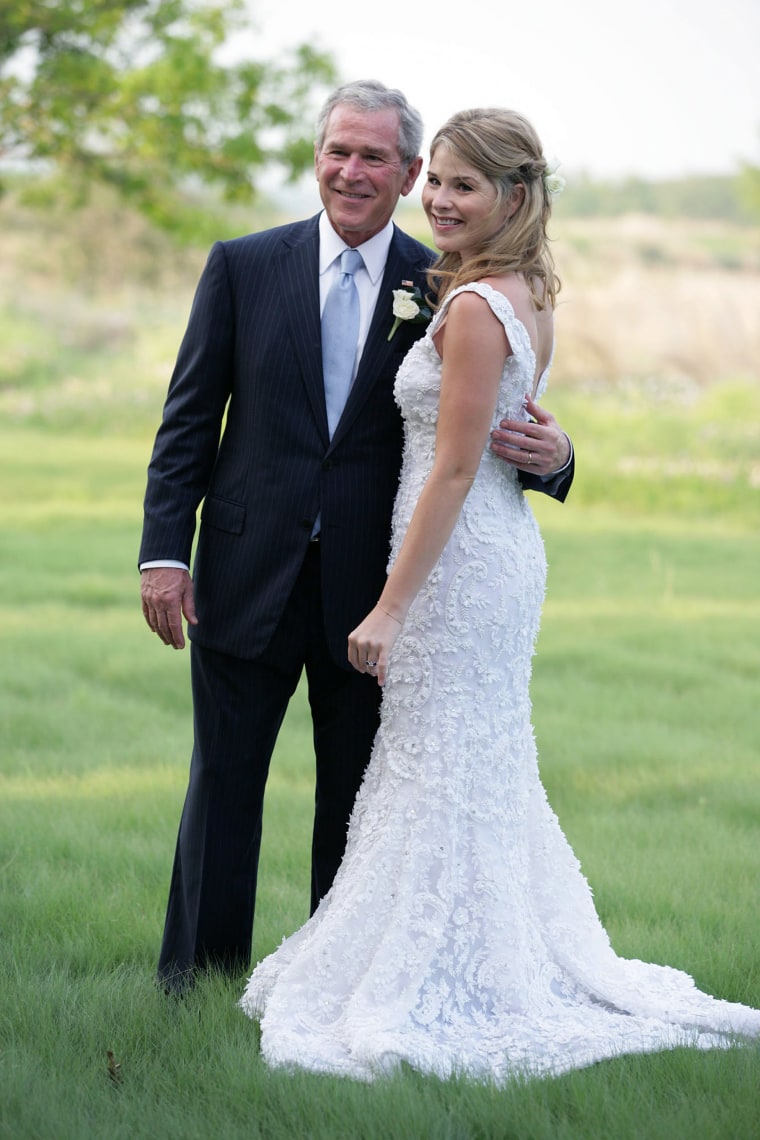 Getting an inspirational text from her dad every morning is only one way that Jenna feels ready to tackle the day. She said last year on TODAY with Hoda & Jenna that her parents taught her how to be resilient, which has helped her deal with trolls online.
"I watched as my parents took on stuff and would say to us, 'Baby, it didn't matter. We know we're not like that. We know we're not that person,'" she said.
She even recalled a time when she told her father about an insulting yet comedic bumper sticker that she and her sister once saw about him.
"We were like, 'Dad, we saw the best bumper sticker. It said, 'A village in Texas is missing its idiot!' and he laughed hysterically because he knows who he is," she said.
Jenna's father has been the best support system for her. In May 2021 on TODAY with Hoda & Jenna, she recalled a sentimental moment she shared with her dad on her wedding day, when she married husband Henry Hager.
"I think my dad picked me up in a pickup truck, in his pickup truck, and he said, 'You look beautiful, baby,' and then we both just wept," she said on TODAY with Hoda & Jenna at the time.