Diners, Drive-ins and … dancing? 
On April 15, Food Network star Guy Fieri proudly reshared prom pictures from his 17-year-old son Ryder's Instagram. 
In one snap, Ryder — clad in an all-black tuxedo — is seen posing with his date, who is wearing a satin red dress.
"Baller!!" Ryder's brother, Hunter, 26, wrote in the comments. 
Fieri, 55, and his wife, Lori, are also shown posing with Ryder, a high school junior.
The frosted-tipped restauranteur, who is one of the world's highest-paid chefs, has worked hard to keep his kids grounded. When Ryder first got his license, he drove a 259,000-mile Chrysler minivan that belonged to Fieri's parents.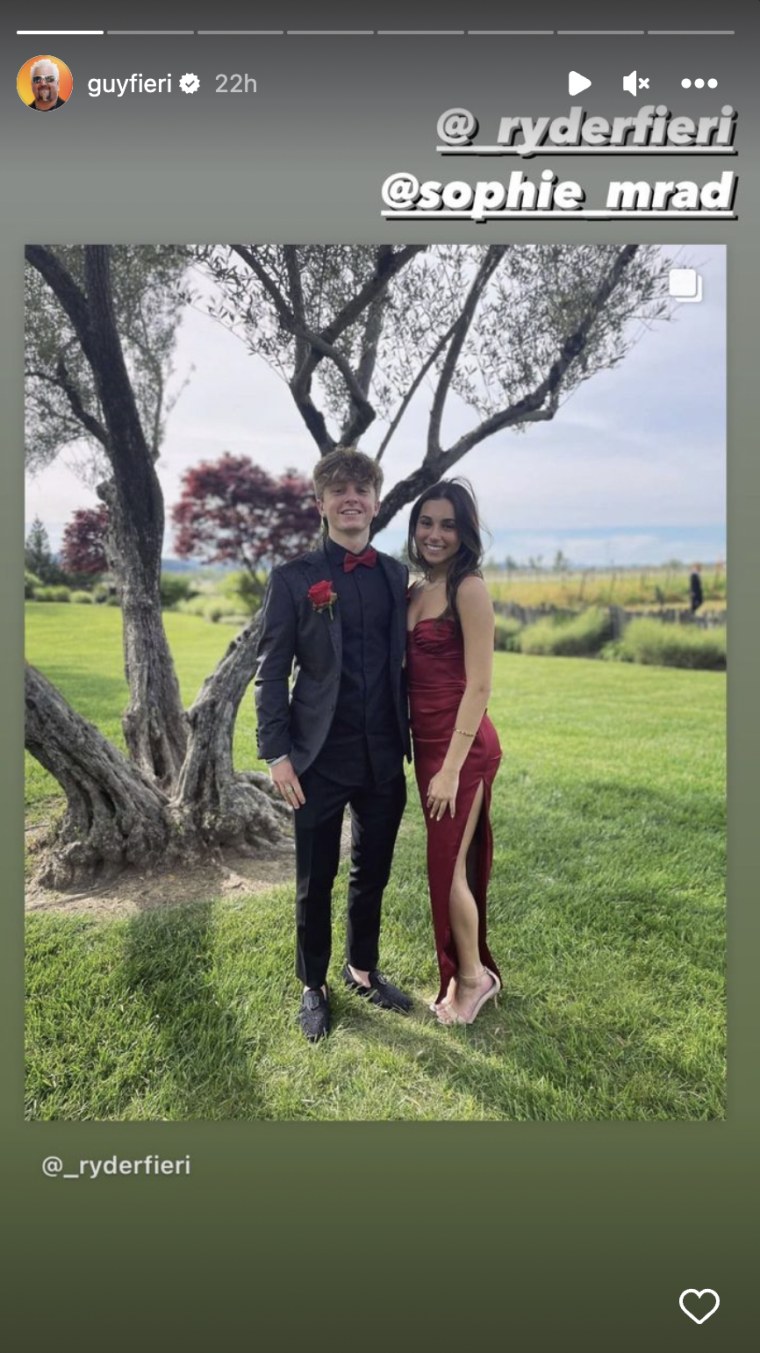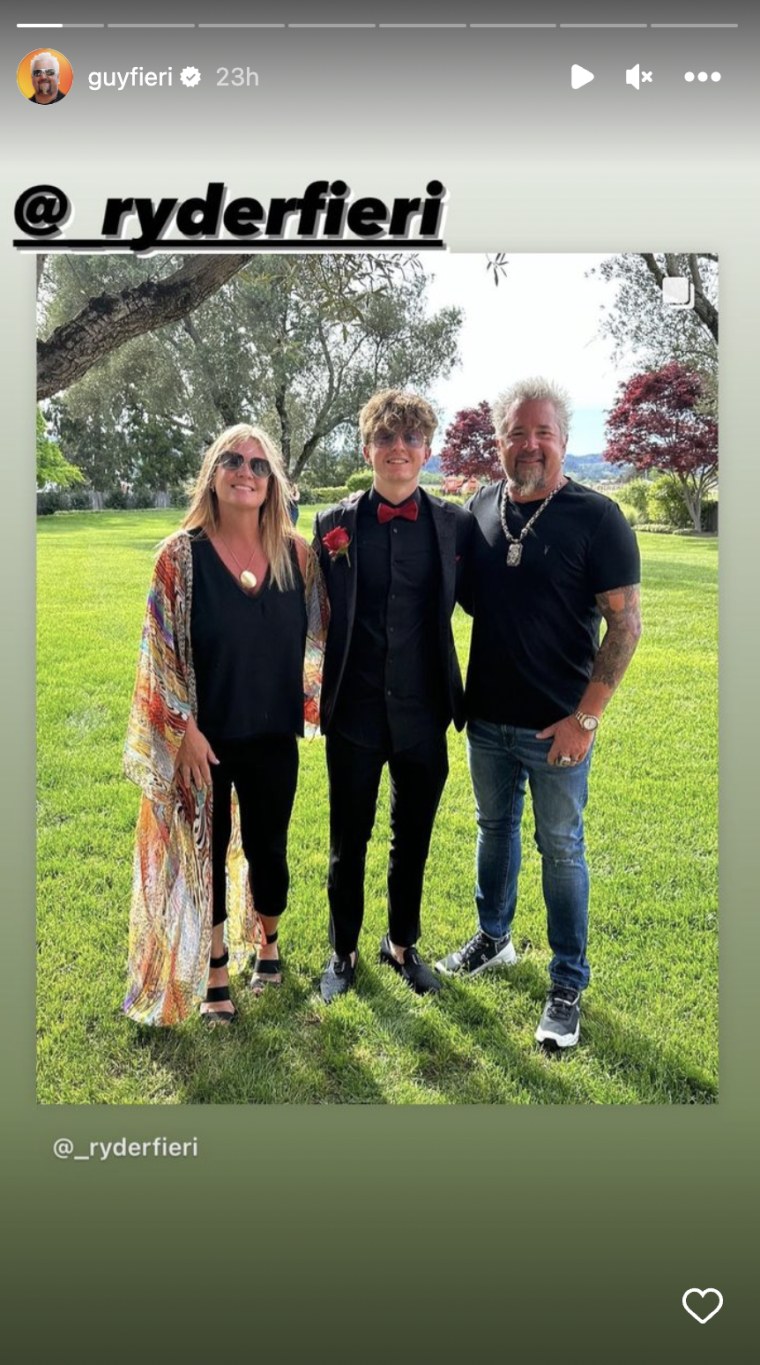 "Show me that you can spend a year driving the car, not getting any dents, not getting any wrecks, not getting any tickets. Prove that you've got it all together. Then you can take your own money out of the bank and go buy a car," Fieri told People in 2022. 
"I want the boys to be self-sufficient," he added. 
"He's always leading by example," Fieri's son Hunter shared. "Seeing how much he cares and how, even though he is so busy all the time, he focuses a lot of effort on doing fundraisers . . . it's eye-opening to me."
Ryder has since graduated to a truck, according to People.
Along with Ryder and Hunter, Fieri and Lori have helped to raise Jules, the son of Fieri's late sister, Morgan, who died in 2011. At the time of his mother's death, Jules was 11.
In 2022, Fieri revealed that he's made lifestyle changes "in the last couple of years." At the time, he was doing intermittent fasting and following a diet that's mostly free of carbs and meat.
"I'm in better shape now than I was when I was 30. I don't want to die young. I want to be around for my kids," he said while chatting with People. "I want to be around for Hunter and Ryder's kids."