Devon Still never dreamed he would be starting the new year as a father of three.
In fact, there was a time not too long ago the former NFL player was too scared and traumatized to even think beyond parenting one child.
On Jan. 2, Still and his wife Asha welcomed daughter, Amya Jae.
Still tells TODAY.com that welcoming his third child is "surreal" after walking beside his oldest daughter, Leah, as she battled neuroblastoma.
At age 4, Leah was given a 50/50 chance of survival. Still says for a long time he blamed himself for Leah's diagnosis.
"I felt like I had passed it on genetically," Still says. "And although neuroblastoma is not something that can be passed on through genes, I blamed myself for doing it."
Still says this mindset made him hesitant to have more children.
"I thought that something was wrong with me," he tells TODAY.com. "So I was scared to have kids again, because I was traumatized from what I witnessed, and I never really dealt with that trauma. I (also) didn't want to face the fear of whether it was something wrong with me if I had another kid and they were medically ill or fragile."
The former Cincinnati Bengals defensive tackle said that because of his trauma, he "put off" having more kids with Asha.
"My wife always wondered what was taking me so long because we had gotten married and two years had passed and I still wasn't ready to do it," he says. "I finally opened up to her and I let her know that I was just scared to do it and she comforted me during that moment."
Still says being honest allowed him to be more open to having more children.
"I was able to process the trauma that I went through...the fear... understanding that it wasn't real, but it was just something I was telling myself and we decided to go for it again," he says.
The Stills welcomed Aria, 3, in 2019.
"We tried to expand our family again, (and) we ended up having a miscarriage so that took another toll on us," Still says, adding the miscarriage put family expansion on hold. "We finally decided to process what we went through with the miscarriage and tried to expand our family again. Now, I have three beautiful daughters."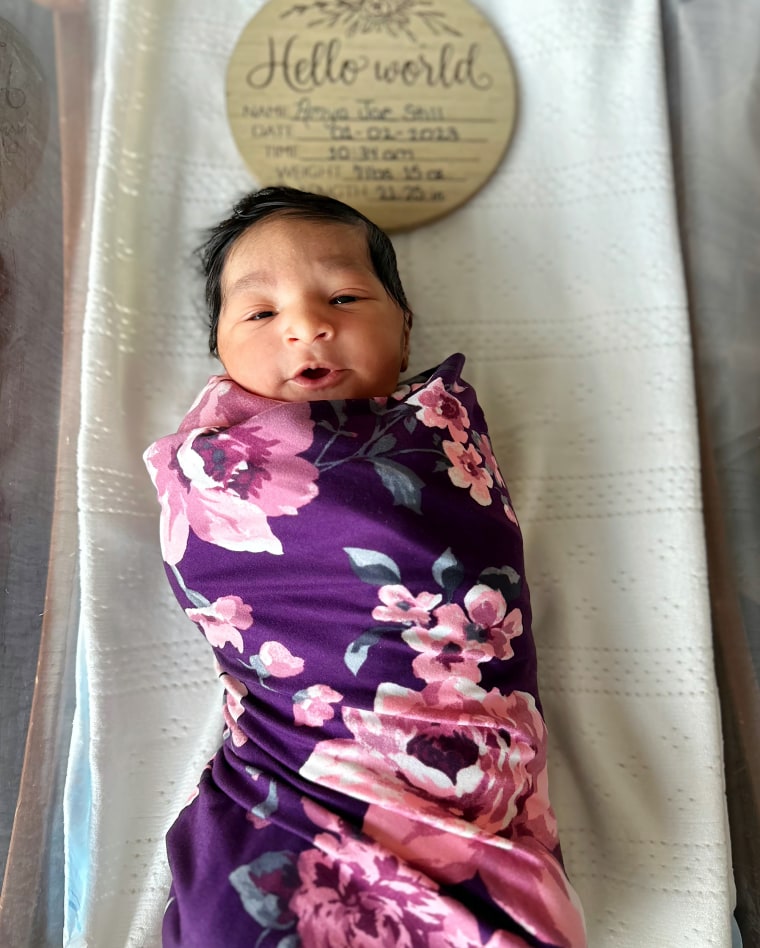 As of 2023, Leah is seven years cancer free. On January 4, Still shared an emotional video of Leah, now 12, and Aria, meeting baby Amya — a moment he says felt impossible for so long.
"When I posted that video, another family whose battling cancer that I've been in contact with commented, 'This video really gives me hope for life after cancer'," Still says. "And it just hit me when she said that because it took me back to the moment when Leah was battling cancer and everything's just so cloudy. You can't really see a future that's too far ahead. You only can focus on the present."
Still tells TODAY.com that the birth of his third daughter shows "what is possible when you never let go of hope." He also tells TODAY.com that his youngest daughter's birth coincided with a big win from his alma mater, Penn State, at the 2023 Rose Bowl.
"I wanted her middle name to be Rose," Still says. "But I guess I'll just need to buy her roses each year."
Related video: