Channing Tatum says he and ex-wife Jenna Dewan realized how different they were once they began parenting together.
The former couple, who share a daughter, Everly, 9, fell for each other on the set of the 2006 dance romance "Step Up" and tied the knot in 2009. They announced their split in 2018.
"I think we told ourselves a story when we were young and we just kept telling ourselves that story, no matter how blatantly life was telling us that we were so different," Tatum revealed in a new interview with Vanity Fair.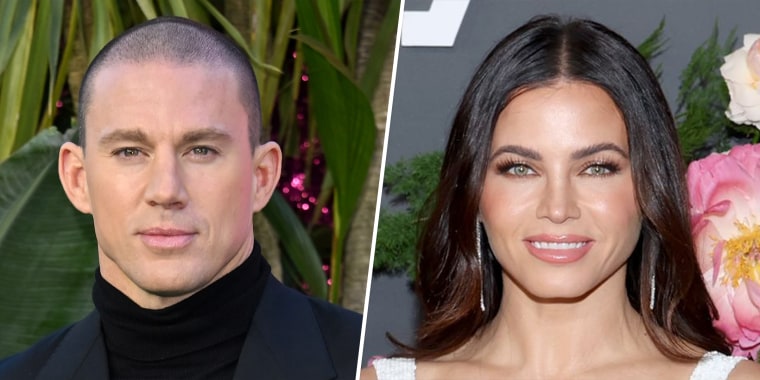 "But when you're actually parents," the actor continued, "you really understand differences between the two of you. Because it is screaming at you all day long. How you parent differently, how you look at the world, how you go through the world."
Tatum, who reprises his role as exotic dancer Mike Lane in the upcoming "Magic Mike's Last Dance," went on to say that the pair's breakup initially frightened him.
"In the beginning, it was super scary and terrifying," he said. "Your life just turns on its axis. This whole plan that you had literally just turns into sand and goes through your fingers and you're just like, 'Oh, s---. What now?'"
As time went on, however, Tatum began to realize that the the couple's divorce was forcing him to grow both as a person and as a father. "It was probably exactly what I needed," said Tatum. "I don't think I would've ever done the work, I think, on myself in the way that I had to do the work on myself to really try to figure out what next.
"And really, it just started with my daughter. I just dropped everything and just focused on her. And it was truly the best possible thing that I ever could have done. Because in the alone time that I have with just me and her, we've become best friends."
Tatum, who is close to both his mother and his sister, told Vanity Fair that it was only after he became a dad to Everly that he was able to recognize the many struggles women and girls deal with every day.
"Only in having a daughter did it start to really scare me how scary the world is for women," said the actor. "You can conceive it when you love someone that is a girl, but it doesn't land in the same way as having a tiny female human in the world that is so vulnerable and looking at the world through rose-colored glasses."
Tatum previously opened up to to Parents magazine in April 2021 about how he and Everly developed a special bond after he became a single co-parent.
"I want dads not to be afraid to go into their daughter's world and discover who they are. When I became a single father, I had a lot of fear about connecting to Everly in every way that a little girl might want. I didn't wear nail polish or know how to braid hair. But now I do both," he said.
"I jumped with both feet into this magical world, and I was rewarded with a kind of love that I don't think I would have ever been able to have otherwise," added the star.
The buff actor, who went on to publish the first in his series of girl-centric children's books, "The One and Only Sparkella," two months later, also proudly boasted that he plays dress-up at home with Everly.
"I paint my face, I wear tutus — rarely am I around the house without some sort of costume on," he said.
Related video: