Twelve years after their marriage ended, Ashton Kutcher is opening up about a later pregnancy loss Demi Moore experienced during their time together.
"Losing a kid that you think you're going to have, and that close to thinking you're going to have a kid, is really, really painful," Kutcher said in a recent interview for Esquire. "Everyone deals with that in different ways."
In a 2019 interview with The New York Times, Moore, 60, said that at the time she was pregnant with a girl the pair planned to name "Chaplin Ray" before she miscarried six months into the pregnancy.
In her memoir "Inside Out," released on Sept. 24, 2019, Moore shared that after the miscarriage she blamed herself and started drinking.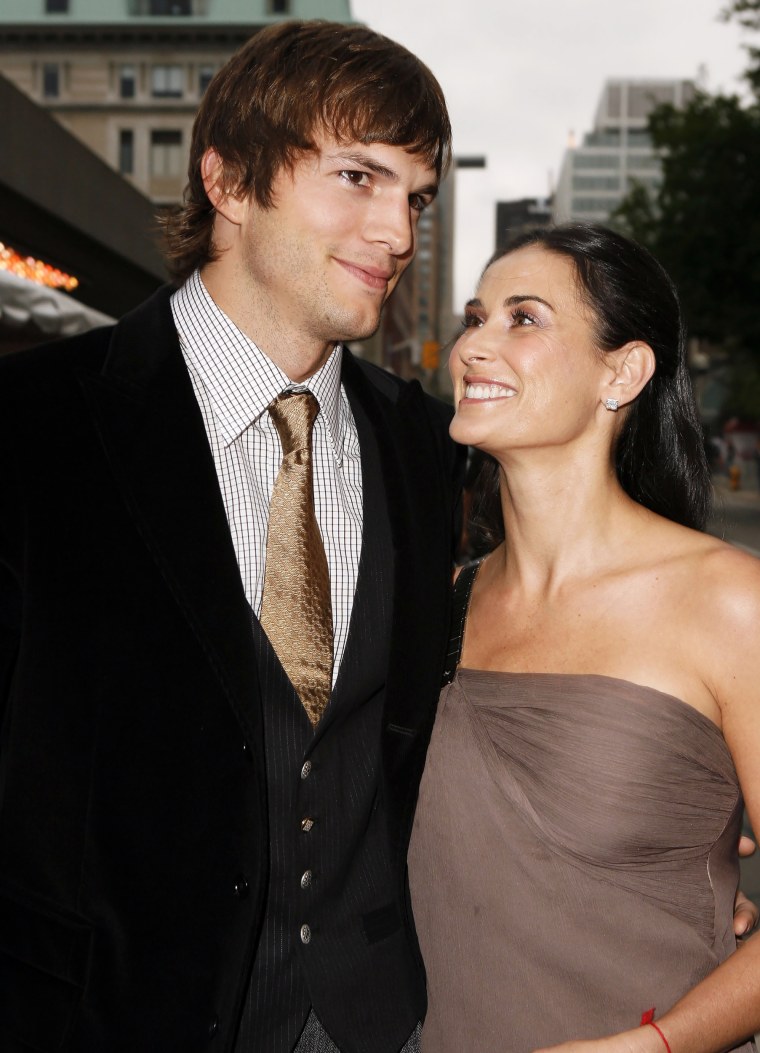 During a 2019 appearance on "Red Table Talk," one of Moore's daughters, Rumer Willis, shared that during the time of the loss she was "so angry" at her mother for even wanting to have another baby.
"I felt like something that was mine had been taken away," Willis, 34, said at the time. "I think also, when she wanted to have another baby and then it wasn't happening, and there was so much focus on that, it was like 'Oh, we're not enough.'"
After her mother's pregnancy loss and as Moore and Kutcher continued to try to conceive, Willis said she moved out of their home.
"Part of the reason I moved out of the house was, I think after you had a miscarriage, I literally was just like, 'Why are you so desperate to have another kid?' And I couldn't stand the idea," she said. "But then I found these pictures, and I was like, 'Oh my god.' I saw how big her stomach was, and I was like, 'Oh my god, I was so insensitive.'"
Kutcher, 44, did not elaborate on how he coped during that time. For several years, the couple went through several rounds of IVF before ending their marriage in 2011.
"Nothing makes you feel like a failure like divorce," Kutcher said about the couple's split. "Divorce feels like a wholesale f*cking failure. You failed at marriage."
Kutcher, who now has two children he shares with his wife, Mila Kunis, said that when he thinks back on the later pregnancy loss and all the moments that followed, he focuses on how much he loves being a dad.
"I wouldn't have gotten married to a woman that had three kids if I didn't love kids," he said. "The idea of having another kid would have been incredible. For whatever reason, I had to have that experience."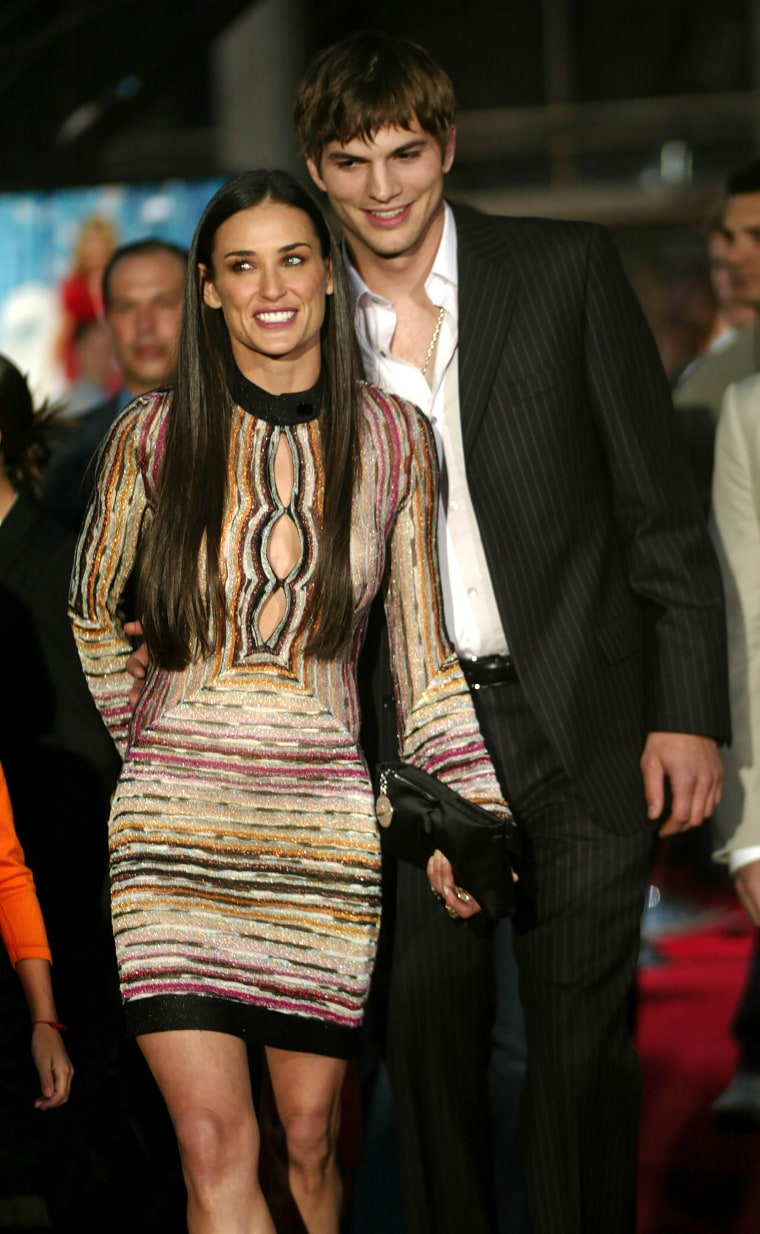 When Moore started dating Kutcher she had three children with her ex-husband, Bruce Willis. While the "Dude, Where's My Car?" and "The Butterfly Effect" star loved being a step-parent, he did admit that the responsibility was immense given his age at the time.
When he met Moore, Ashton was 25. He says he felt like he was "bearing the responsibility" of helping to parent Moore's three young daughters. "That's how some teen parents must experience their 20s."
Kutcher said he still has a relationship with Moore's daughters, who are now 34, 31 and 28.
During a 2020 appearance on Marc Maron's "WTF" podcast, Kutcher gushed about Moore's three daughters.
"I love them," he said at the time. "I'm never going to stop loving them and respecting them and honoring them and rooting for them to be successful in whatever they are pursuing."
Related video: