Having Al Roker back in Studio 1A is a thrill for his TODAY family, but it can't compare to how it makes his family back home feel to see him thriving again after battling a harrowing health crisis.
Especially since, according to the beloved weatherman, it was his wife and children who played a huge role in his return to good health. 
Al and his wife of 27 years, Deborah Roberts, recently spoke to People magazine about his recovery from what she called "the toughest thing we've ever endured as a family and as a couple."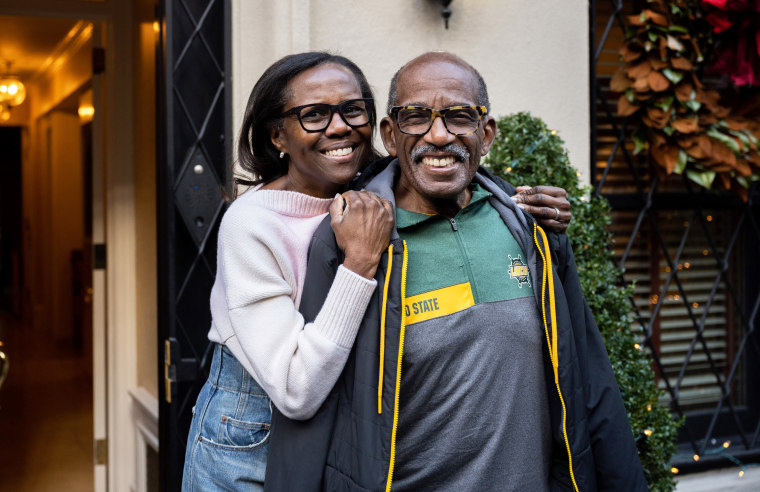 What they endured saw Al hospitalized twice as he faced blood clots, internal bleeding and surgeries. It kept him away from home for weeks during the holiday season and kept him away from TODAY for two months. 
Deborah referred to it all as "scary," but Al never realized just how scared his loved ones were.
"If I had really known how bad it was, I don't know if I could have kept up the positive attitude," he shared. "I didn't know they were out in the hall crying."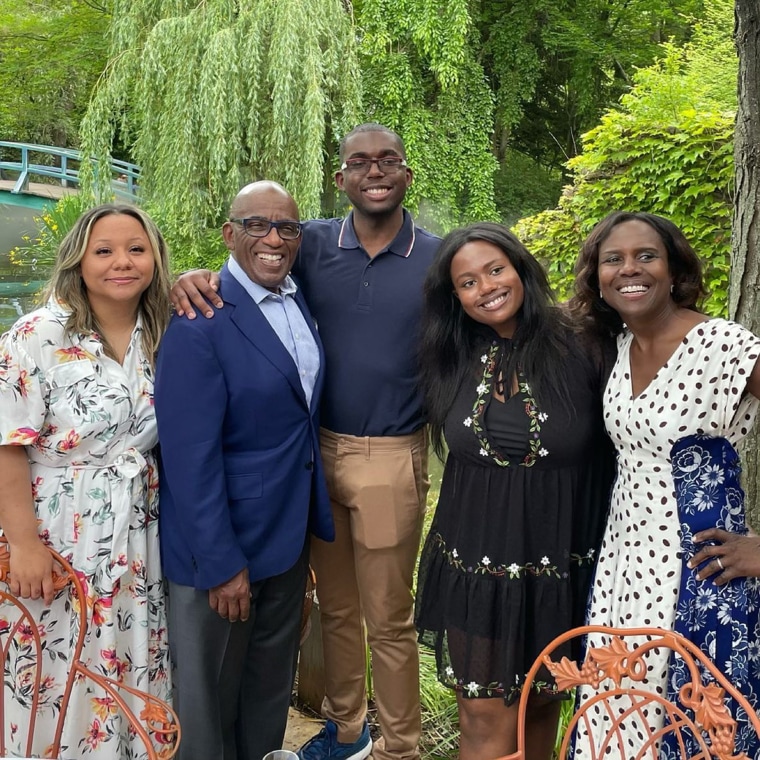 While Al's children — daughters Courtney Roker, 35, and Leila Roker, 24, as well as son Nick Roker, 20 — helped shield him from those fears, they also helped fuel his journey to healing with their love and support. 
"Nick would walk by every 15 or 20 minutes and lean over, kiss me on the head and say, 'I love you, Dad,'" the proud father recalled.
But Al admits he had hoped to be the one to shield them from what he was going through.
"I don't know it's it's a guy thing, but as a dad you just don't want your kids to see you vulnerable," he said. "You're supposed to be their strength. And in fact they were my strength."
And he needed that extra strength with everything he was up against.
"Home is where your family is. It's where you thrive," Al explained. "That's the best medicine I could get."
As for him learning that his adult kids are strong enough to handle him vulnerable, this isn't the first time life has taught him that lesson.
Last year, Al opened up about another health battle that left him wanting to protect his children from it — his 2020 prostate cancer diagnosis.
"At the end of the day, that's all you wanna do is protect them and shield them from hurt and/or harm," he noted. "And at that moment, I realized you can't always do that."
Now he knows they have that same instinct to protect and shield him.