Watching his 10-month-old son cling to life in a hospital, Adrian Murray wished he'd captured more of those childhood moments that can pass by in an instant.
Thankfully, young Emerson recovered from his health scare. Since then, his father has worked to fulfill that hospital wish by taking a stunning series of photographs of Emerson and his baby brother, Greyson.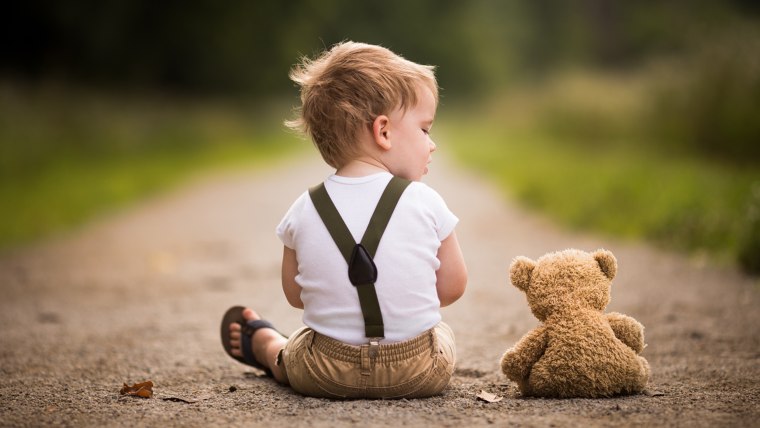 Last summer, Adrian and his wife, Michelle, found Emerson motionless in his crib and rushed him from their Louisville, Kentucky home to the hospital.
"He was drenched in sweat, and he wouldn't wake up," Adrian told TODAY.com.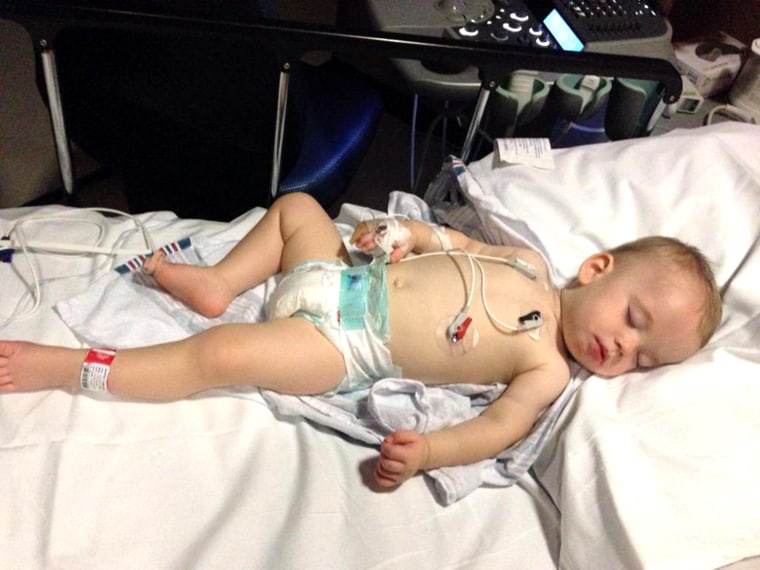 Emerson recovered at the hospital, but a month later, a series of brutal bedtime seizures prompted another trip to the emergency room.
"It was kind of a blur," Adrian said.
A dental-school student, Adrian turned to photography — not only to document his children's precious moments, but also to reduce his stress levels.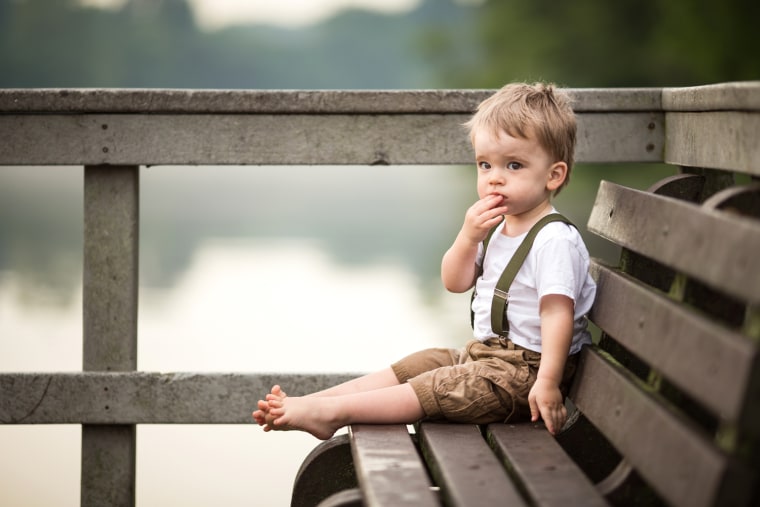 "I bought the Canon 6D [camera] in January, and that's when I figured that it was a large enough investment that I should really start to figure it out and really try to compose shots," he said. "I just kind of ran with it."
Every week or so since January, Adrian has taken evocative photos of Emerson, now 2, and Emerson's 8-month-old brother, Greyson, in natural settings with toys, dogs and each other.
"They kind of captured who they were, rather than just your everyday, point-and-shoot photos," said Adrian, who has never taken a photography class. "It gets us out, it gets us into the park, and it gets us to go do things. It lets our kids explore."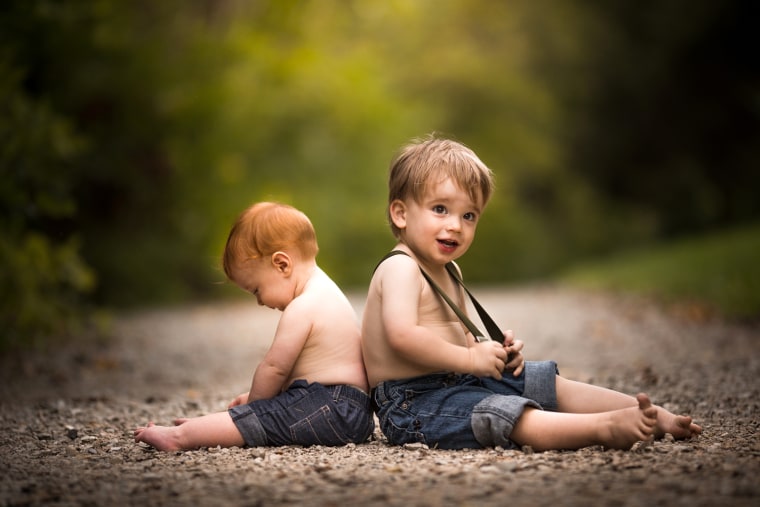 For a while, doctors didn't know what was wrong with Emerson, but believed he was having febrile seizures, possibly caused by a virus. He was taking anti-seizure medication for a while, but now seems healthy and is no longer on the medication, Adrian said.
The photos, however, never stopped.
Greyson has bonded with Sophie, the Murray family's Yorkshire terrier.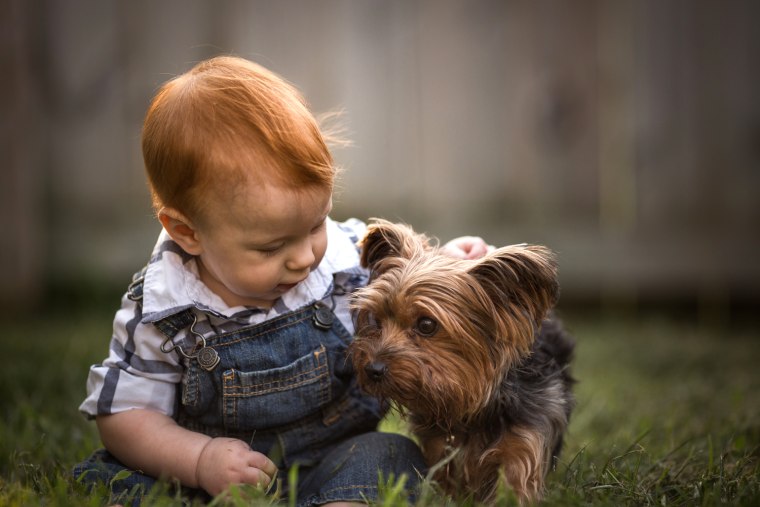 Emerson's also lounged with Lucky, his grandparents' dog in California.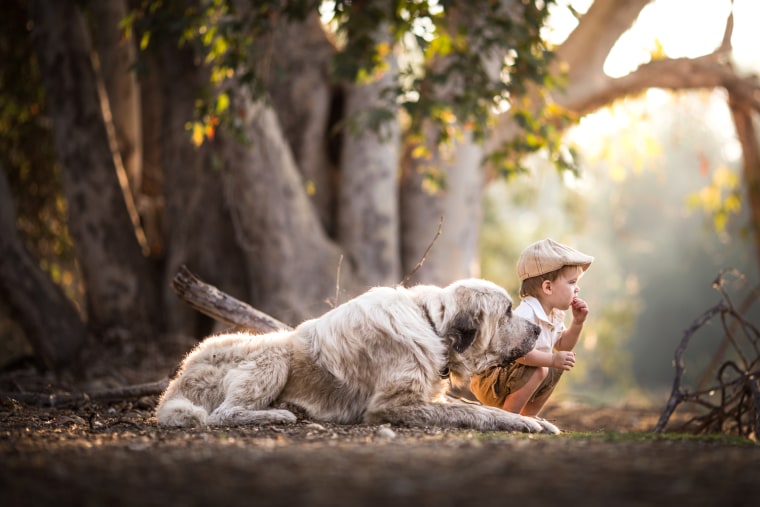 Of course, the brothers have palled around with each other, too.
"Greyson really looks up to Emerson," Adrian said. "I think [Emerson is] why he's crawling so soon, and why he's trying to stand so soon."
Added Adrian: "Emerson, on the other hand, he loves his brother and he loves to share. If Greyson starts to cry, he'll try to bring him a toy or bring him food — even though he's not supposed to bring him food, he'll still bring it to him — unless Greyson tries to take Emerson's toys. Then, all bets are off."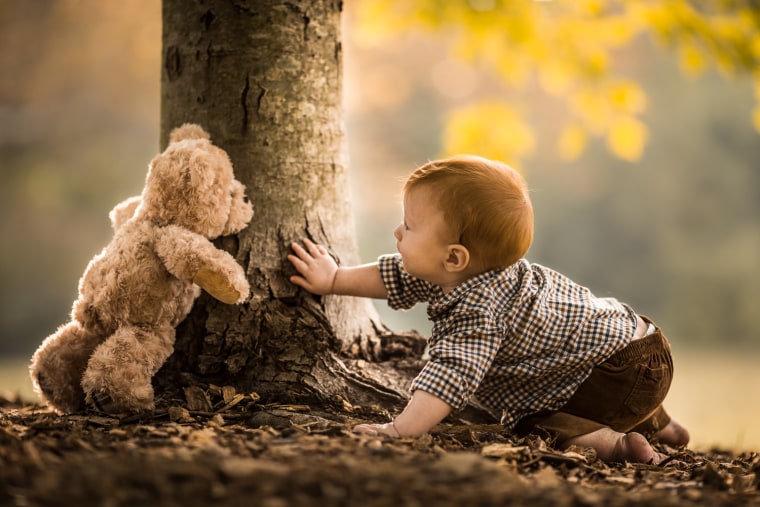 Of course, not every photo is going to be a stroll in the countryside.

"I can't always go to the park," Adrian said. "I can't always have a teddy bear that he really wants to interact with. There are just everyday photos, too."
Sometimes setting up a great shot means meeting a subject face-to-face.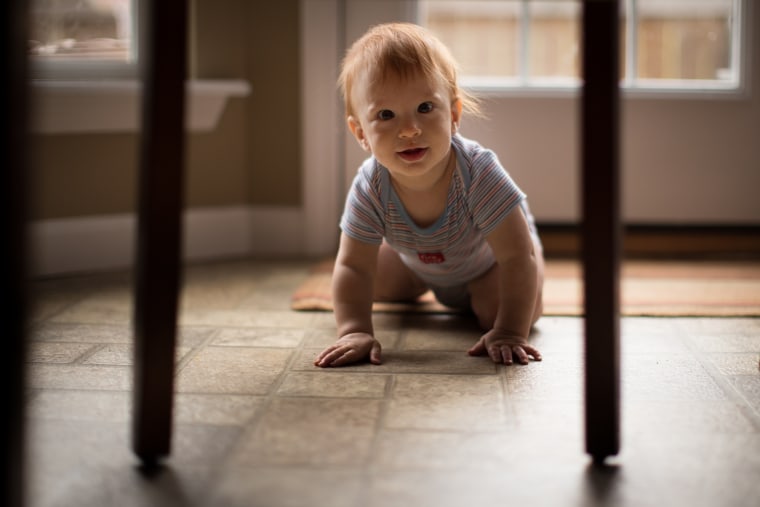 "Getting down on the floor with Greyson was fun for him since he never sees his dad on the kitchen floor like that," Adrian added. "So that's why he looks so happy and surprised."
In addition to the catharsis that comes with photographing his healthy children, Adrian has another reason to celebrate these days: So many of his friends have asked him to take photos of their kids, engagement photos and weddings, that he's launched a Facebook Page for his photography.
"When I went back home to California for a vacation, a bunch of friends from high school wanted me to take photos of their kids," he said. "I do some for my classmates. I'm kind of the standard photographer for classmates when they have babies or are getting married. I just did a newborn shoot for a classmate last week, and I'm doing a wedding for another classmate next week, and I've got another engagement shot lined up. So, I'm keeping busy."
No matter how busy he gets, Adrian will always have time to remember how it all started.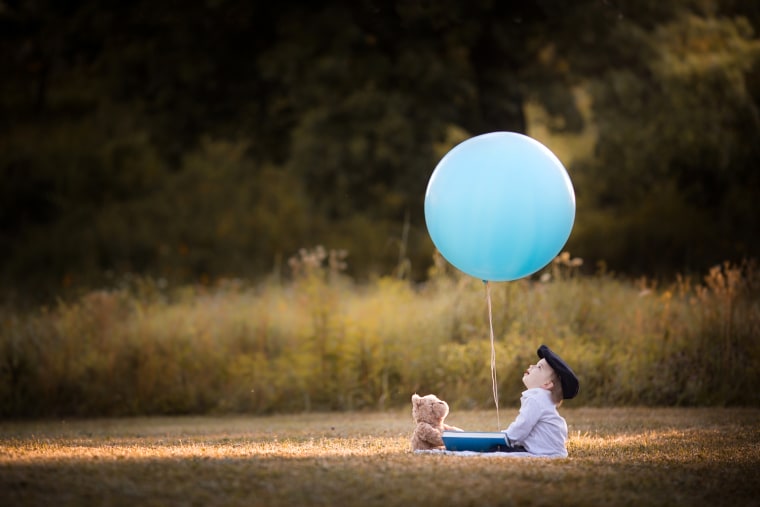 "Emerson," he said, "really was the reason I went into photography."
Follow TODAY.com writer Chris Serico on Twitter.