If open-faced mummy sandwiches, popcorn with flies and mummified hotdogs are not normal staples of your kids' lunches this month — fear not. Beau Coffron, author of Adventures in Lunchboxing, assures us that creating Halloween-themed lunches can be a simple, fun way to celebrate all things spooky with your kids.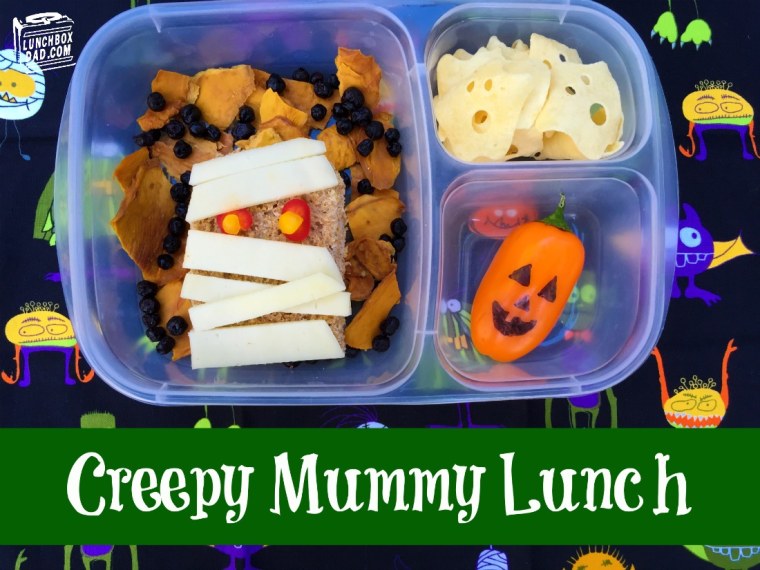 Coffron, who blogs at LunchBoxDad.com, says that, contrary to some parents' beliefs, most of the tools necessary to make creative lunches for kids are already in their kitchen. He encourages parents not to consider it a chore and to start with easy tasks such as cutting sandwiches into shapes with cookie cutters or holding trickier foods into place with toothpicks.
"Keep it simple and kids will love the effort you put into thinking about them," said Coffron, whose kids are 8, 4 and 9 months. "Make a fun-shaped sandwich, write your child a note telling them you love them, and go from there."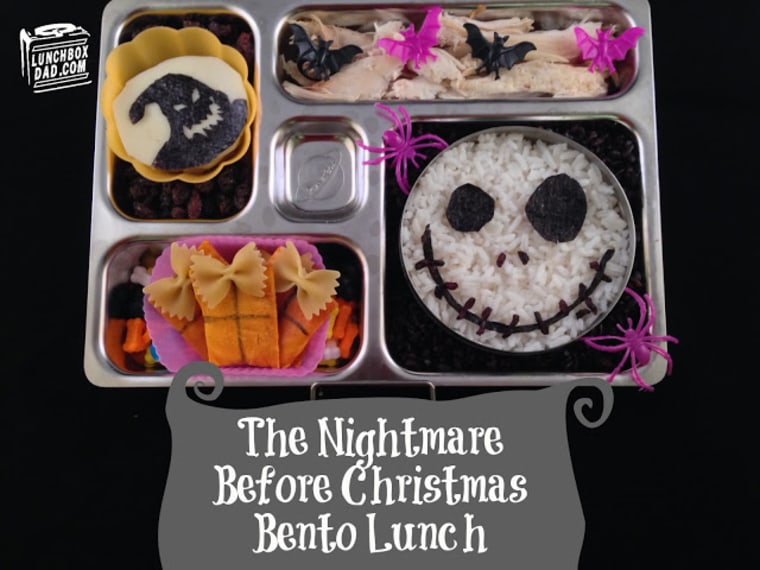 Halloween lunches are all about imagination and creepy colors, adds Coffron, noting that some of his best efforts have involved black, orange and green foods, accented with touches like red eyes shaped from sweet peppers or bandages cut from cheese slices. To make a main course even more festive, Coffron recommends checking the grocery store aisles for healthy, Halloween-themed snacks like ghost-shaped chips or jack-o'-lantern pretzels.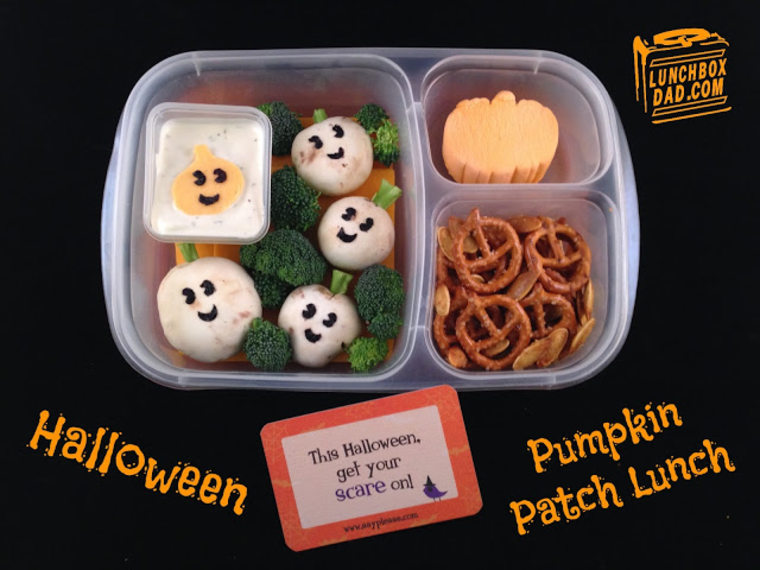 A bonus of such creativity, according to Coffron, is that sometimes even picky eaters will try new foods if they're presented in a fun arrangement.
"My kids love it when I just make a bat-shaped sandwich, but they will try lots of fruits and vegetables when they're shaped like their favorite creatures as well," he says.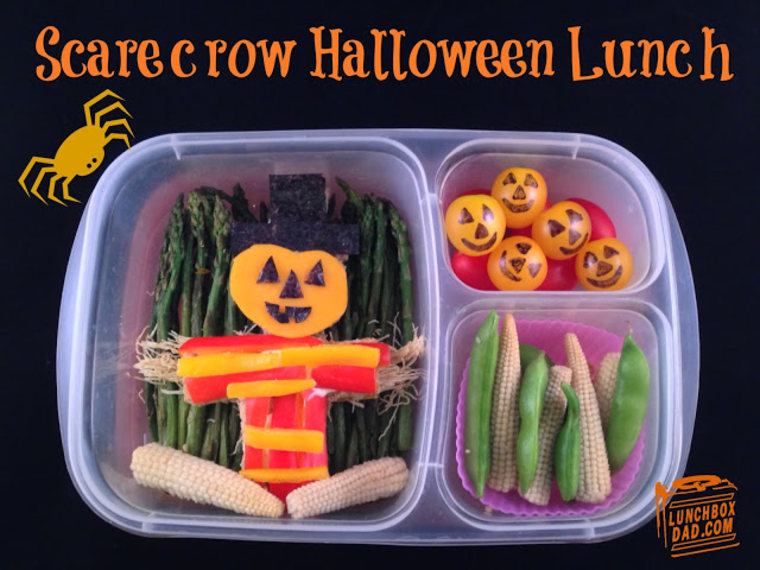 Coffron's Halloween creations have included orange peppers with jack-o'-lantern faces, ears of corn turned into vampires, and his personal favorite, a Bento box based on the film "The Nightmare Before Christmas," a Halloween classic he watches with his kids every year.

The most important thing to remember, according to Coffron, is that making themed lunches is about bonding with your kids, not about stress or obligation.
"Don't feel like you have to make them every day – I only make these (kinds of lunches) once a week. Fun lunches do not have to be complicated or take too much time."