When Jimmy Ettele's daughter, Emma, asked for a sweet note and a drawing in her school lunch box, the Reading, Pennsylvania, father wouldn't settle for a quick sketch of a princess or a pony.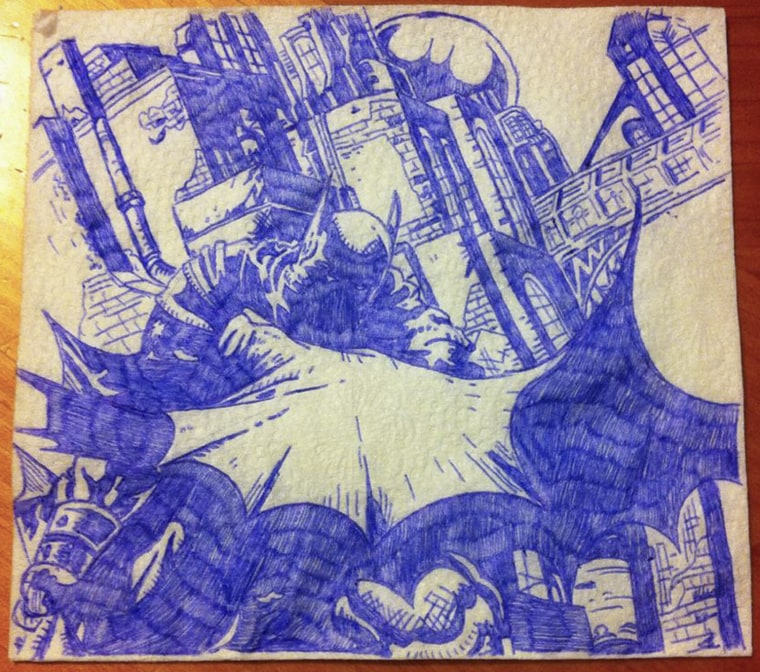 Instead, Ettele grabbed a plain, white napkin and a blue ballpoint pen and reproduced from memory a drawing of muscle-bound, hammer-wielding Thor in intricate detail.
Emma, 9, loved it.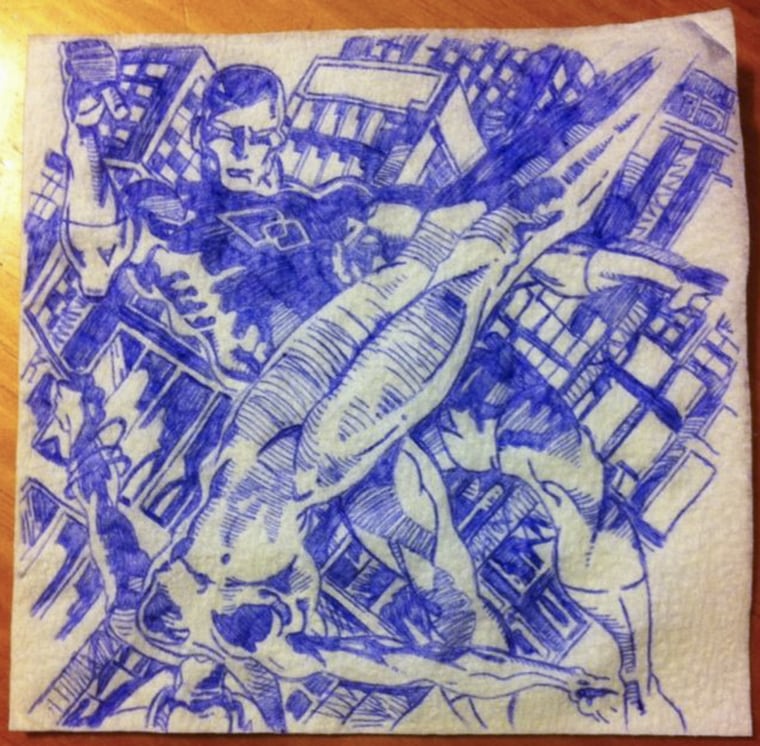 "She kept asking, 'Dad, can I have another one?'" Ettele said. "Then, my oldest was like, 'I want one, too.'"

Thus Ettele joined the panoply of parents who channel their creativity into an artistic expression of love through the humble medium of the school lunch.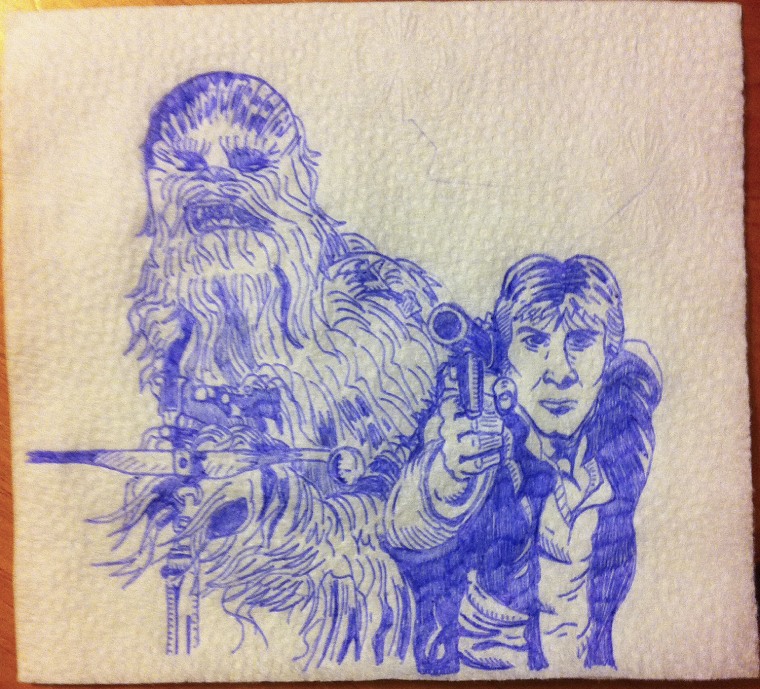 Ettele's napkin art focuses on characters from comic books, action movies and adventure-filled TV shows. Not that his daughters have anything against Disney princesses or Olaf from Frozen.

It's just that Hannah, 12, and Emma (and their dad) naturally gravitate toward dynamic images of action heroes and anti-heroes like Spider-Man, Darth Vader, Speed Racer, Spawn, Wonder Woman and Black Widow.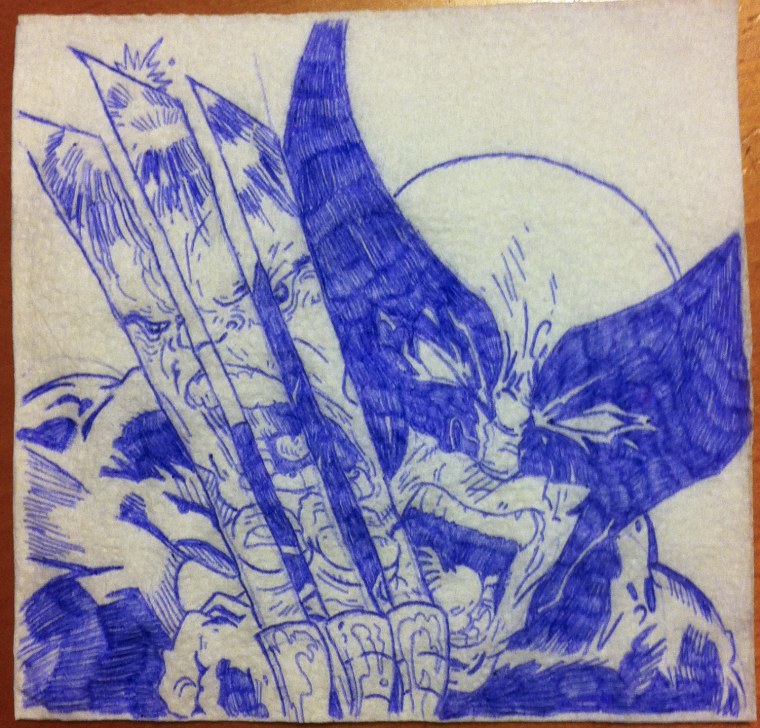 "I want to give them comics," Ettele said, "because comics are cool."

Ettele said his older daughter is a big fan of the Walking Dead comic books and TV series, as well as Silver Surfer. Emma's favorite is Wolverine. Batman also is a recurring character in the Ettele lunchtime lineup.
"They're at the age now they can be so nonchalant about things, and you want them to get excited about it," Ettele said. "I'll ask them if their friends liked one, and they'll say, 'Yeah it was cool, they want this now.'"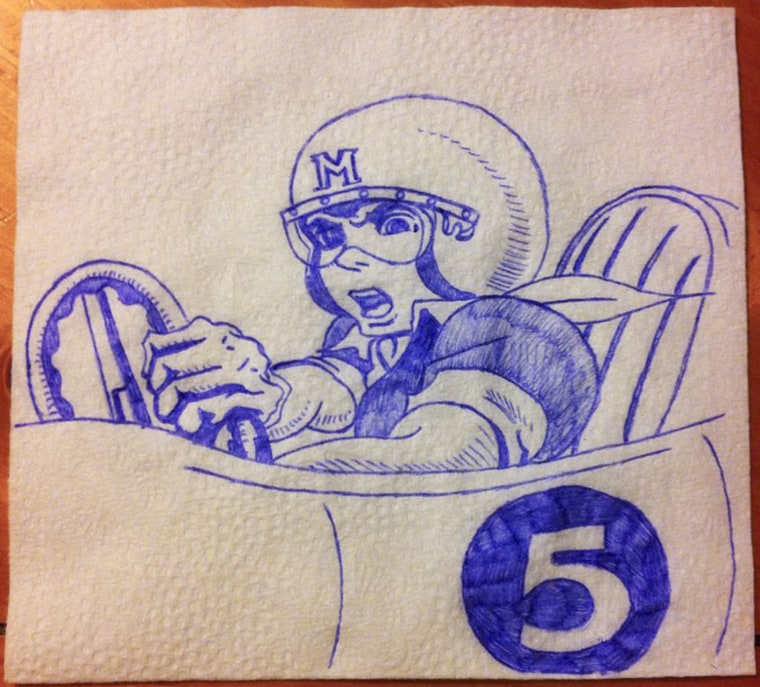 Ettele, who drew a lot as a kid but has had no formal art training since high school, draws a new picture for his daughters every other day. While he didn't keep the first few pictures he drew, the girls now are asked not to use the artwork to wipe their mouths, and to bring them home once they've shared them with their friends at school.
"They've gotten to the point where they get two napkins a day," said Ettele. "My napkin budget is through the roof."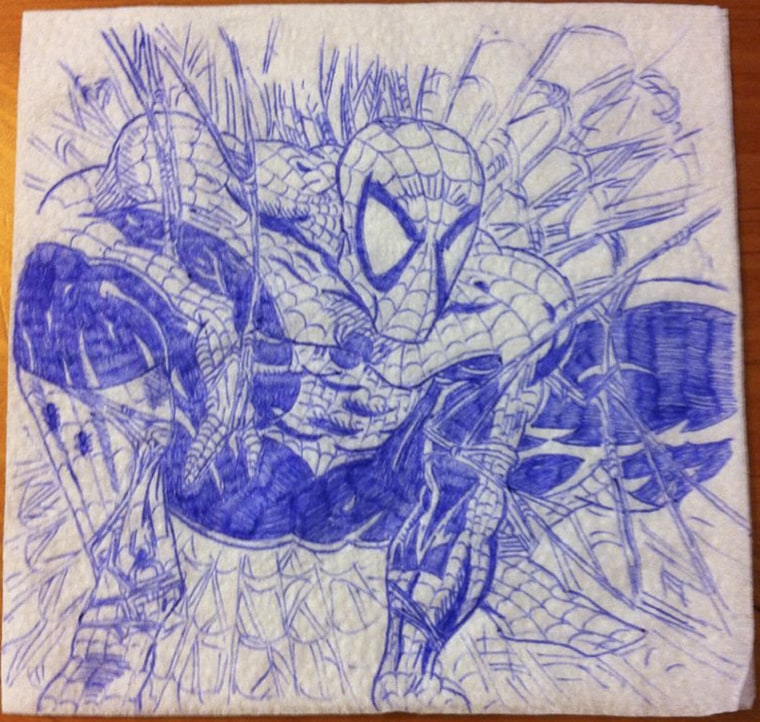 Depending on the intricacy of the original artwork that provided his inspiration, each drawing takes Ettele about two or three hours to complete, and he sketches them every night.

"The more intricate, the better," said Ettele, who works as an estimator for a roofing company in Reading. "I try to keep as close to the artist's original lines as possible, and just try to fill up as much of the white space on the napkin as I can."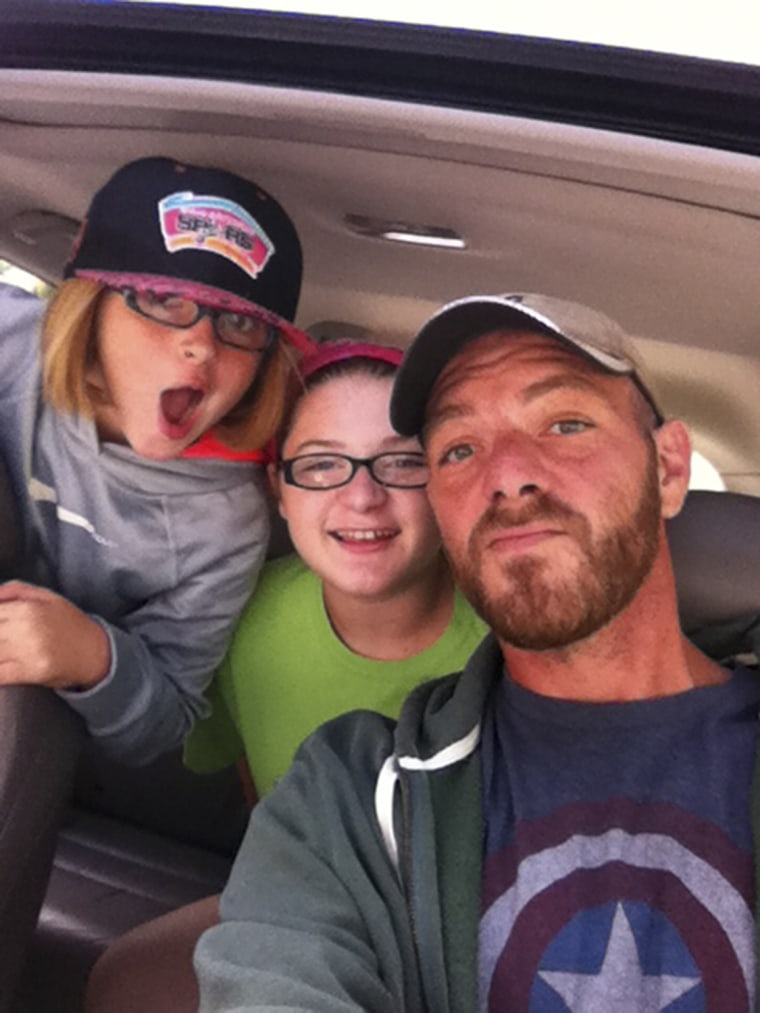 Ettele shares his pen-on-napkin images on his Instagram account, and tweets them out with the hashtag #HeroNapkins. But there is only one sure way to know if he has a hit on his hands.

"If they ask for another one," he said, "I know I probably did something right."
Carter Gaddis lives with his wife and two sons near Tampa Bay, Florida, and writes about fatherhood on DadScribe.com. Find him on Twitter, Facebook and Instagram.